Triumph
TR6
2.5 Overdrive Roadster GETUNED RALLY OBJECT
2.5 Overdrive Roadster GETUNED RALLY OBJECT
TWELLO, NL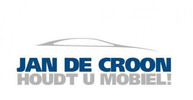 Autobedrijf Jan de Croon B.V.
First registration
02/1973
---
Body type

Convertible

Type

Antique / Classic
Doors

2

Country version

Netherlands

Offer number

2338944
---
Mileage

First registration

02/1973

Production date

1973

General inspection

05/2022
---
Power

130 kW (177 hp)

Gearbox

Manual

Engine size

2,500 cc

Cylinders

6

Empty weight

1,083 kg
---
---
Fuel type

Gasoline

Fuel consumption

2

0 l/100 km (comb.)

0 l/100 km (city)

0 l/100 km (country)
---
Colour

Yellow

Manufacturer colour

-
---
Exclusive leasing offer from Autobedrijf Jan de Croon B.V.
One-time costs
Anzahlung

€ 0,-

Überführungskosten

€ 990,-

Zulassungskosten

€ 0,-

Gesamt, einmalig

€ 990,-
General data
Total lease amount

€ 9.552,-

Contract type

Kilometerleasing

Mileage p.a.

10.000 km

Leasing Factor

0,7
Monthly costs
Duration

48 Monate

Monthly installment

€ 199,-
Additional information
More km costs

€ 0,1300

Reduced km of remuneration

€ 0,0700

Effective APR

1,99 %

Debit interest born p.a

1,97 % gebunden

Net loan

€ 21.000,-
TIP
This invoice is an example - you can discuss your preferred rate with the dealer and agree on an individual leasing offer.
Loan brokerage through Hyundai Capital Bank Europe GmbH, Friedrich-Ebert-Anlage 35-37, 60327 Frankfurt am Main
Die Angaben entsprechen zugleich dem 2/3 Beispiel nach § 6a Abs. 3 PAngV.
---
---
--RALLY--

Vanwege voorzorgsmaatregelen betreffende het corona virus is onze fysieke showroom ALLEEN OP AFSPRAAK OPEN. Uiteraard met het in acht nemen van de regels van het RIVM. (Kom niet met hele gezin, draag een mondkapje etc.. ) Met gezond verstand komen we er samen uit en geniet u snel van uw 'nieuwe' aanwinst !
U kunt ons telefonisch bereiken op 0571-275903 WhatsApp 06-22375366 of via de mail VERKOOP@JANDECROON.NL voor meer informatie over een door ons aangeboden voertuig.

Super gave Triumph TR6 met overdrive in rally trim ! Motor opgevoerd, onderstel aangepast. Recent is de auto door ons technisch nagezien en klaar gemaakt voor nieuwe avonturen. De body is gaaf en kogelhard. Het cabrio dak is niet mooi. Een auto om heerlijk mee te brullen door de bergen ! Geen inruil, sold as is.

Automobielbedrijf Jan de Croon is sinds 1928 uw partner in mobiliteit. 3 generaties actief in de automobielbranche. 6 dagen per week zijn wij van 9.00 tot 18.00 geopend en s' avonds op afspraak. Al onze auto's zijn ook leverbaar met aantrekkelijke financiering zowel privé als zakelijk. De getoonde prijs waarmee de auto geadverteerd is, is de meeneemprijs. Wilt u een auto komen bezichtigen graag van tevoren contact opnemen, dit voorkomt teleurstellingen. Voor meer informatie en bezichtiging kunt u bellen met 0571-275903 of mailen naar verkoop@jandecroon.nl. Tot ziens in Twello. INRUIL AUTO SCOOTER BOOT MOTOR CARAVAN CAMPER mogelijk.
Garantie: Geen aanvullende garantie
---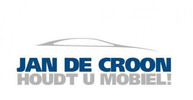 Autobedrijf Jan de Croon B.V.
---
---
---
---
1

VAT deductible

2

You can obtain more information on the official fuel consumption and official specific CO2 emissions of new passenger vehicles from the guideline on fuel consumption and CO2 emissions of new passenger vehicles. This guideline is available free of charge at all dealerships and from Deutsche Automobil Treuhand GmbH at www.dat.de.

3

Dealer price

;
{"vat":"0","art":"2","carby":"0","stccm":"2500","buyonline":"true","fr":"3","stkw":"130","zip":"NL7391 AL","model":"2122","mia":"true","sthp":"177","leasing":"false","miles":"3","img":"https://secure.pic.autoscout24.net/images-big/083/518/0399518083001.jpg?639f597dbda5121b4be6fae8bdebe766","price":"4","seg":"sport,oldtimer","rnd":"35","ECO":"NO","stmak":"Triumph","fuel":"B","kenteken":"true","did":"8251","stmil":"41040","gear":"M","stmod":"TR6","cost":"18450","detailpageUrl":"https://www.autoscout24.com/offers/-3b3f6c54-1edf-446c-922d-43429832b399","stmon":"2","styea":"1973","ken":"52YA97","carid":"399518083","make":"2120","ad":"dealer","acc":"U","hp":"7","type":"O","zip2":"7391 AL","articleType":"C"}
---