Our location
Want to know where your future workplace actually is? What's distinctive about living and working in Munich? Here's an insight into our work environment, the city and its unique culture.
Our office in Munich
We are located in the Bavarian capital of Munich. Our office is modern and close to the centre. Here you will find state-of-the-art equipment and space for your ideas. We're all under one roof, so we can exchange ideas and get creative together.
From our office, you can reach the suburban train or underground, or your new favourite café or bistro, within a few minutes by foot. You can also enjoy coffee or lunch on our roof terrace or in our kitchen. Or find balance with yoga or by playing with the office dogs!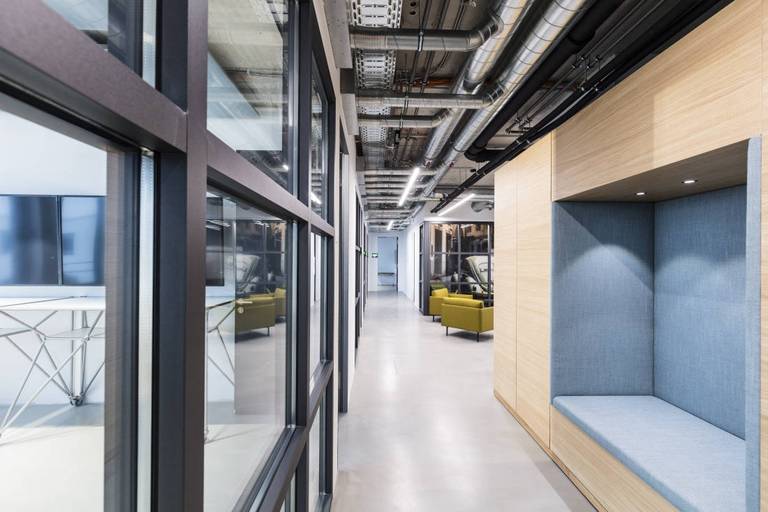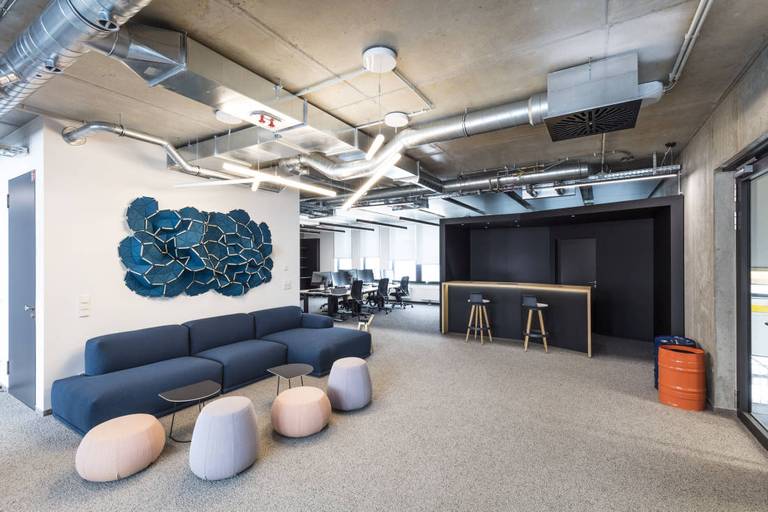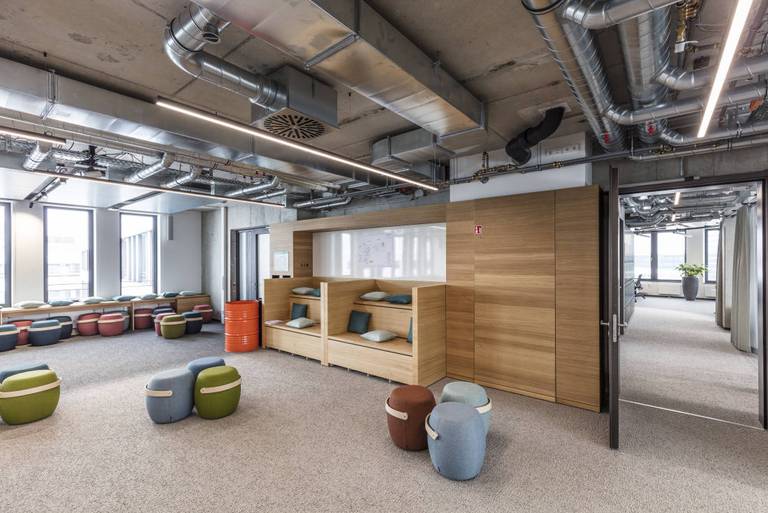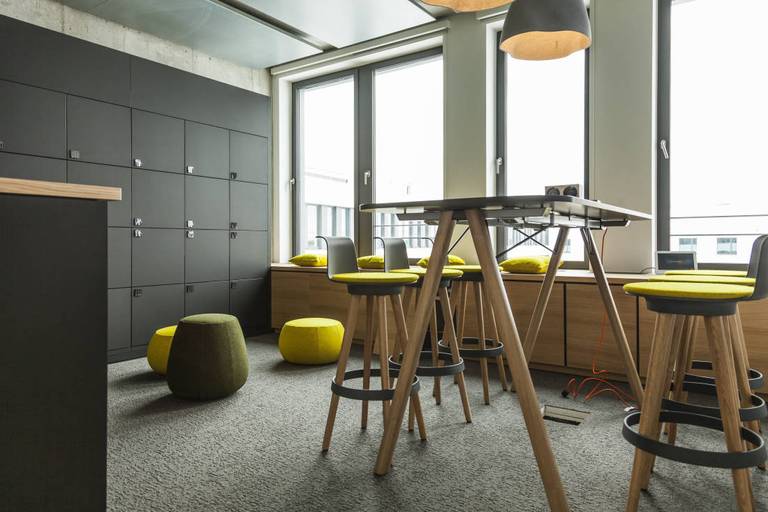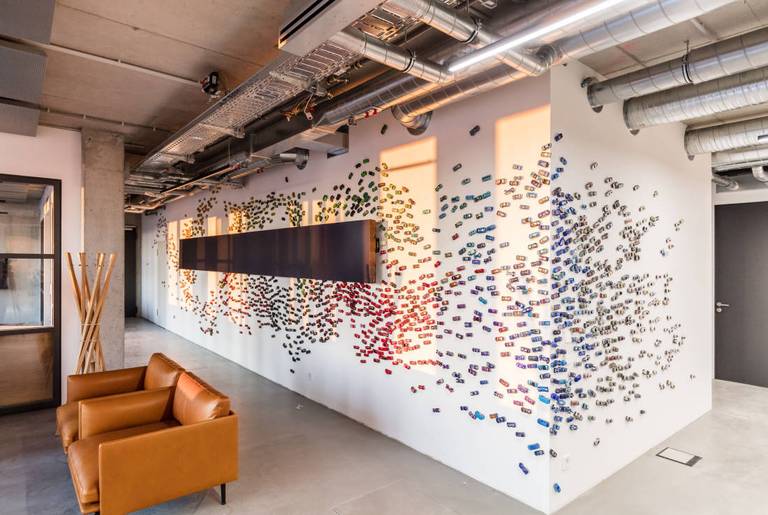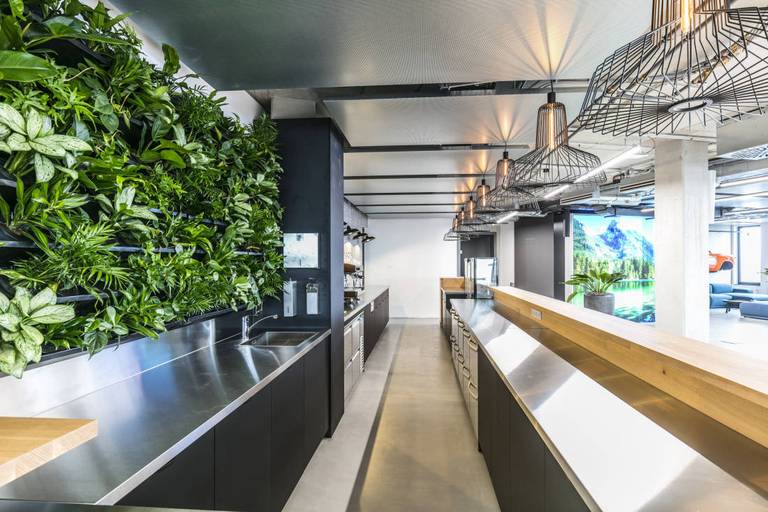 Living in Munich
Did you know – Munich was voted the world's most liveable city in 2018? The green cityscape, well-developed public transport system, and proximity to the Alps and nature speak for themselves. By train, you can quickly get out to the mountains or to the warmth of Italy. Want to go exploring? Take advantage of more than 1,200-kilometres of cycle paths. # Rents in the city are certainly not the cheapest. But compared to London, Amsterdam or Zurich, Munich is a bargain. Choose from the hustle and bustle of the city centre or the fresh air in the virtually rural districts on the outskirts of the city.
Bringing your kids? You'll find a lot here for them too. Whether it's the nearby playground, sports club or music school, there are plenty of opportunities for them to make new friends. Also, the school system in Germany is predominantly state-run, so requires no school fees. The municipal kindergartens are also free – or you can pay a small monthly fee for a place at a crèche.
Culture & leisure in Munich
Around 1.5 million people live in Munich – enough to experience the hustle and bustle of the big city while still finding quiet places. Cycle from our office to the city centre and you are spoilt for choice: theatre? Cinema? Museum? The cosmopolitan city has a lot to offer. Internationally renowned for the Oktoberfest, we do more than just beer (even if we claim that our beer is the best). FC Bayern Munich is Germany's most successful football club. Almost every day you can find a concert. The nightlife, concentrated in the city centre, ranges from techno parties to relaxed evenings in beer gardens and classic open-air concerts. There's something for everyone.
And if you long for nature, and peace and quiet, you can be in the Alps or at Lake Starnberg in just a few hours. You can also enjoy nature and relaxation in Munich itself. Our green oasis is the English Garden. You can ride a bike there, go for a walk or have a picnic. You can even go surfing: Isar and Eisbach – in the heart of Munich – offer the best conditions for surfing all year round.
Sounds like a city worth living in? We think so. Find your job in the heart of Munich.
At AutoScout24, we believe that people can only give their best if they are appreciated for who they are. We want our employees to feel at home – they are our top priority. That's why we welcome everyone – regardless of gender, gender identity, race, skin colour, ancestry, religion, national origin, sexual orientation, disability, age, citizenship or marital status. Just be yourself, because success can only be achieved together.