Skoda
Octavia
Scout 1.8 TSI 4x4
Haan, DE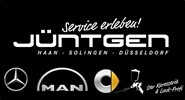 Mercedes-Benz Ernst Jüntgen GmbH
First registration
11/2010
---
Body type

Station wagon

Type

Used
Seats

5

Doors

5

Country version

Germany

Offer number

75210165

Model code

8004/AGQ
---
Mileage

First registration

11/2010

Previous owner

1

Full service history

Yes
---
Power

118 kW (160 hp)

Gearbox

Manual

Engine size

1,798 cc

Cylinders

4

Empty weight

1,470 kg
---
---
Fuel type

Super 95

CO₂-emissions

2

0 g/km (comb.)

Emission class

Euro 5

Emissions sticker

4 (Green)
---
Comfort & Convenience

Air conditioning
Armrest
Automatic climate control
Cruise control
Electrical side mirrors
Hill Holder
Leather steering wheel
Navigation system
Power windows
Seat heating

Safety & Security

Adaptive headlights
Central door lock
Daytime running lights
Electronic stability control
Head airbag
Power steering
Xenon headlights

Extras

Alloy wheels
Headlight washer system
Roof rack
Trailer hitch
---
Colour

Beige

Manufacturer colour

Beige

Paint

Metallic

Upholstery colour

Black

Upholstery

Cloth
---
Exclusive leasing offer from Mercedes-Benz Ernst Jüntgen GmbH
One-time costs
Anzahlung

€ 0,-

Überführungskosten

€ 595,-

Zulassungskosten

€ 160,-

Gesamt, einmalig

€ 755,-
General data
Total lease amount

€ 20.640,-

Contract type

Kilometerleasing

Mileage p.a.

10.000 km

Leasing Factor

0,69
Monthly costs
Duration

48 Monate

Monthly installment

€ 430,-
Additional information
More km costs

€ 0,0000

Reduced km of remuneration

€ 0,0000

Effective APR

3,03 %

Debit interest born p.a

2,99 % gebunden

Net loan

€ 31.076,-
TIP
This invoice is an example - you can discuss your preferred rate with the dealer and agree on an individual leasing offer.
Loan brokerage through Logistik Line GmbH
Die Angaben entsprechen zugleich dem 2/3 Beispiel nach § 6a Abs. 3 PAngV.
---
---
VERKAUF/VERMITLUNG IM KUNDENAUFTRAG !!! Rundum Schrammen, Dellen (siehe Fotos); Motorsteuerlampe brennt, Service fällig
Fahrzeug-Nr. für Kundenanfragen: 75210165
*ehem. brutto Listen Neupreis zum Zeitpunkt der Auslieferung 32.176,- EUR.
*Sie sparen 67%
(21.399,- EUR)
9202 Beige met.
cs schwarz
Sicherheit
TFAL Tagfahrlicht LED
AIR2 Airbag Beifahrerseite abschaltbar
AIR1 Airbag Fahrer-/Beifahrerseite
AIR4 Kopf-Airbag-System
AIR3 Seitenairbag vorn
ABS Anti-Blockier-System (ABS)
Komfort
SG6 Getriebe 6-Gang
GPS Audio-Navigationssystem Columbus
TEMP Geschwindigkeits-Regelanlage (Tempomat)
SITB Sitzheizung vorn
SWRA Scheinwerfer-Reinigungsanlage (SRA)
FA16 Fahrassistenz-System: Berganfahr-Assistent (Hill-Holder)
SL Servolenkung
FH4 Fensterheber elektrisch hinten
FH2 Fensterheber elektrisch vorn
Technik
XELI Xenon-Scheinwerfer
PDC3 Einparkhilfe vorn und hinten
AHK2 Anhängerkupplung (Kugelkopf abnehmbar)
4WD Allradantrieb permanent
AKLI Abbiegelicht
ESP Elektron. Stabilitäts-Programm (ESP)
ZV Zentralverriegelung mit Fernbedienung
Interieur
KLI2 Klimaanlage Climatronic 2-Zonen
AUSP Außenspiegel elektr. verstell- und heizbar
LEN1 Lenkrad (Leder - 4-Speichen)
MALV Mittelarmlehne vorn mit Ablagefach klimatisiert (Jumbo-Box)
SP Fünfsitzer
Exterieur
ALU LM-Felgen 7x17 (Proteus)
DARE Dachreling
T5 4/5türig
202 Metallic-Lackierung
Sonstiges
999 Gepäckraum-Abtrennung (Netz)
999 Laderaumboden variabel
999 Außenspiegel konvex, rechts
999 Doppelendrohr
999 Generator 140 A
999 Reserverad als Notrad
999 Scheibenwaschdüsen heizbar
999 Schublade / Ablagefach unter Sitz vorn rechts
SHG Scheckheft gepflegt
UP Umweltplakette (grün)
Keine Haftung für Druck- u. Schreibfehler
Irrtum und Zwischenverkauf vorbehalten
---
Ihr Wunschfahrzeug ist nicht dabei? Unser Verkaufsteam findet für Sie
Ihr Fahrzeug im bundesweitem Mercedes-Benz/Smart Bestand aus
mehreren Tausend Fahrzeugen.
Kontakt:

Herr Klaus Wieland +49 (2129) 9409-75
Herr Wolfgang Lehmann +49 (2129) 9409-60
Herr Wolfgang Weidlein +49 (2129) 9409-48
www.juentgen.de
---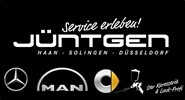 Mercedes-Benz Ernst Jüntgen GmbH
---
---
---
1

VAT deductible

2

You can obtain more information on the official fuel consumption and official specific CO2 emissions of new passenger vehicles from the guideline on fuel consumption and CO2 emissions of new passenger vehicles. This guideline is available free of charge at all dealerships and from Deutsche Automobil Treuhand GmbH at www.dat.de.

3

Dealer price

;
{"vat":"0","art":"5","carby":"5","stccm":"1798","buyonline":"true","fr":"6","stkw":"118","zip":"DE42781","model":"15222","equi":"49,115,142,42,20,46,121,38,137,13,134,34,17,118,27,12,39,23,30,190,15,5","mia":"true","sthp":"160","leasing":"false","miles":"5","img":"https://secure.pic.autoscout24.net/images-big/621/488/0422488621001.jpg?67a70a7b6f1b62a4a3f5ebf8f46a9376","price":"3","seg":"compact","rnd":"58","ECO":"NO","tsn":"AGQ","stmak":"Skoda","fuel":"B","kenteken":"false","did":"17328","stmil":"75000","gear":"M","stmod":"Octavia","cost":"10777","detailpageUrl":"https://www.autoscout24.com/offers/-ed531f9d-1bce-4ec3-9f6e-83cf5f3c1e8b","stmon":"11","styea":"2010","carid":"422488621","hsn":"8004","make":"65","ad":"dealer","acc":"U","hp":"7","type":"U","zip2":"42781","articleType":"C"}
---