Opel
Astra
Cabriolet 1.6-16V
PURMEREND, NL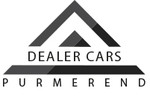 First registration
06/2003
---
Body type

Convertible

Type

Used

Drivetrain

Front
Seats

4

Doors

2

Offer number

PT-381-R
---
Mileage

First registration

06/2003

General inspection

New

Full service history

Yes
---
Power

76 kW (103 hp)

Gearbox

Manual

Engine size

1,598 cc

Gears

5

Cylinders

4

Empty weight

1,250 kg
---
---
Fuel type

Gasoline

Fuel consumption

2

6.7 l/100 km (comb.)

8.8 l/100 km (city)

5.5 l/100 km (country)

CO₂-emissions

2

161 g/km (comb.)

Emission class

Euro 4
---
Comfort & Convenience

Air conditioning
Armrest
Electrical side mirrors
Leather steering wheel
Lumbar support
Power windows
Tinted windows

Entertainment & Media

Safety & Security

ABS
Central door lock
Central door lock with remote control
Driver-side airbag
Fog lights
Immobilizer
Passenger-side airbag
Power steering
Side airbag

Extras

Alloy wheels (15")
Sport seats
Sport suspension
---
Colour

Red

Manufacturer colour

Rood metallic

Paint

Metallic

Upholstery colour

Black

Upholstery

Cloth
---
Exclusive leasing offer from Dealer Cars Purmerend
One-time costs
Anzahlung

€ 0,-

Überführungskosten

Enthalten

Zulassungskosten

€ 160,-

Gesamt, einmalig

€ 160,-
General data
Total lease amount

€ 23.952,-

Contract type

Kilometerleasing

Mileage p.a.

10.000 km

Leasing Factor

0,92
Monthly costs
Duration

48 Monate

Monthly installment

€ 499,-
Additional information
More km costs

€ 0,0007

Reduced km of remuneration

€ 0,0005

Effective APR

-1,93 %

Debit interest born p.a

-1,95 % gebunden

Net loan

€ 48.671,60
TIP
This invoice is an example - you can discuss your preferred rate with the dealer and agree on an individual leasing offer.
Loan brokerage through Mercedes-Benz Bank AG / Mercedes-Benz Leasing GmbH, Siemensstr. 7, 70469 Stuttgart
Die Angaben entsprechen zugleich dem 2/3 Beispiel nach § 6a Abs. 3 PAngV.
---
---
Uit het brede assortiment van uw betrouwbaar occasioncentrum Dealers Cars Purmerend bieden wij te koop aan een zeer nette en mooie Opel Astra 1.6 16c cabrio Bertone
Wij staan voor goede service, vertrouwen en het leveren van betaalbare kwaliteit. Wij beschikken dan ook over een team van enthousiaste werknemers dat altijd voor u klaar staat. U krijgt bij ons de service die u van een autobedrijf kunt verwachten.
Dealer Cars Purmerend is al jaren actief op het gebied van in- en verkoop van occasions. Wij hebben een steeds wisselende voorraad, deze kunt u rustig bekijken in onze online showroom.
Ook voor al uw onderhoud van alle typen en soorten auto's kunt u bij ons terecht.
Het volledige bedrag niet voorhanden? Geen probleem, wij regelen de financiering voor u en uiteraard tegen gunstige voorwaarden!
Tevens kunt u huidige auto bij ons inruilen.
Wilt u extra betrouwbaarheid? Vraag dan naar onze garantievoorwaarden!
De prijs is exclusief EUR 295,00 kosten rijklaar maken.
Komt u langs om een proefrit te maken? De koffie staat klaar.
Met vriendelijke groet,
WWW.DEALERCARSPURMEREND.NL
Alle moeite is genomen om de informatie op deze internetsite zo accuraat en actueel mogelijk weer te geven. Fouten zijn echter nooit uit te sluiten en zijn daarom onder voorbehoud. Vertrouw dus niet alleen op deze informatie, maar controleer bij aankoop de zaken die uw beslissing zouden kunnen beïnvloeden.
Bedrijfsinformatie
In verband met het coronavirus nemen wij ook onze maatregelen daarom verzoeken we u te bellen voor een afspraak niet meer dan 3 personen en altijd 1,5 meter afstand word bewaard, ook zijn alle autos zorgvuldig gereinigd en gepoetst!
WE ZIJN OOK IN HET WEEKEND EN SAVONDS OP AFSPRAAK OPEN!
DEALERCARS PURMEREND WENST IEDEREEN VEEL KRACHT EN GEZONDHEID TOE!! #STAYSTRONG
Meer informatiePrestaties
Acceleratie (0-100):
11,5 s
Topsnelheid:
188 km/uMaten
Afmetingen (LxBxH):
427 x 171 x 140 cm
Wielbasis:
261 cmGewichten
Laadvermogen:
465 kg
GVW:
1.715 kg
Max. trekgewicht:
1.150 kg
(ongeremd 570 kg)
Milieu
Energielabel:
CHistorie
Onderhoudsboekjes:
Aanwezig (dealer onderhouden)Financiële informatie
Motorrijtuigenbelasting:
€ 141 - 158 per kwartaalAanvullende opties en accessoiresComfort & Interieur
Achterbank in delen neerklapbaar
Armsteun achter
Elektrische ramen achter
Hoofdsteunen actief
Lendesteunen (verstelbaar)
Sportstoelen voor
Stuur verstelbaar
Voorstoelen in hoogte verstelbaar
Exterieur
Buitenspiegels in carrosseriekleur
Buitenspiegels verwarmbaar
Bumpers in carrosseriekleur
Elektrisch bedienbare kap
Halogeen mistlampen
Lichtmetalen velgen 15"
Lichtmetalen velgen 16"
---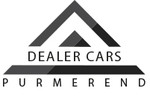 Buiten onze openingstijden verzoeken wij u vriendelijk telefonisch contact met ons op te nemen. Zondag alleen op afspraak geopend
---
---
---
---
1

VAT deductible

2

You can obtain more information on the official fuel consumption and official specific CO2 emissions of new passenger vehicles from the guideline on fuel consumption and CO2 emissions of new passenger vehicles. This guideline is available free of charge at all dealerships and from Deutsche Automobil Treuhand GmbH at www.dat.de.

3

Dealer price

;
{"vat":"0","art":"2","carby":"0","stccm":"1598","buyonline":"true","fr":"6","stkw":"76","zip":"NL1446 TP","model":"1916","equi":"49,120,5,10,142,121,132,116,1,117,13,134,2,32,17,12,54,3,143,26,19,47,15","mia":"true","sthp":"103","leasing":"false","miles":"10","img":"https://secure.pic.autoscout24.net/images-big/474/707/0419707474001.jpg?1f26c3c1d2defdbafd6519c636fe1135","price":"1","seg":"compact","rnd":"63","ECO":"NO","stmak":"Opel","fuel":"B","kenteken":"true","did":"16980734","stmil":"222171","gear":"M","stmod":"Astra","cost":"1850","detailpageUrl":"https://www.autoscout24.com/offers/-8eb320d0-34a1-4066-bdd9-79412a290eee","stmon":"6","styea":"2003","ken":"PT-381-R","carid":"419707474","make":"54","ad":"dealer","acc":"U","hp":"4","type":"U","zip2":"1446 TP","articleType":"C"}
---