Oldtimer
Goliath
Coupe 1100 1958 ORIG. NL DUBBELE CARBURATEUR
Coupe 1100 1958 ORIG. NL DUBBELE CARBURATEUR
OCHTEN, NL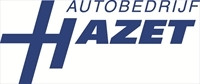 Autobedrijf Hazet Ochten B.V.
First registration
03/1958
---
Body type

Coupe

Type

Antique / Classic
Seats

4

Doors

2

Offer number

ZD-07-08
---
Mileage

First registration

03/1958
---
Power

43 kW (58 hp)

Gearbox

Manual

Engine size

1,094 cc

Cylinders

4

Empty weight

900 kg
---
---
Fuel type

Super 95

CO₂-emissions

2

0 g/km (comb.)
---
Exclusive leasing offer from Autobedrijf Hazet Ochten B.V.
One-time costs
Anzahlung

€ 0,-

Überführungskosten

Enthalten

Zulassungskosten

€ 0,-

Gesamt, einmalig

€ 0,-
General data
Total lease amount

€ 19.659,-

Contract type

Kilometerleasing

Mileage p.a.

10.000 km

Leasing Factor

0,62
Monthly costs
Duration

60 Monate

Monthly installment

€ 327,65
Additional information
More km costs

€ 0,0000

Reduced km of remuneration

€ 0,0000

Effective APR

2,01 %

Debit interest born p.a

1,99 % gebunden

Net loan

€ 31.088,-
TIP
This invoice is an example - you can discuss your preferred rate with the dealer and agree on an individual leasing offer.
Loan brokerage through Renault Bank / Renault Leasing - Geschäftsbereich der RCI Banque S. A. Niederlassung Deutschland, Jagenbergstraße 1, 41468 Neuss
Die Angaben entsprechen zugleich dem 2/3 Beispiel nach § 6a Abs. 3 PAngV.
---
---
Volledig gerestaureerde Goliath Coupe 1100 uit 1958, Origineel Nederlandse auto, Motor met dubbele carburateur, 1100 cc 58 PK handgeschakeld, 2-kleurig interieur, Achterbank, In zeer goede staat. Aangezien deze auto op een andere (droge) locatie staat, zouden wij het prettig vinden als u vooraf een afspraak voor een bezichtiging maakt.

Bedrijfsinformatie

Iedere werkdag geopend van 08.00 tot 20.00 uur en zaterdag van 09.00 tot 17.00 uur. De door ons genoemde communicatieadviesprijzen zijn inclusief onvermijdbare kosten benodigd voor levering van de auto. Optionele pakketten en-/of uitrusting zijn altijd een keuze van de consument en worden tegen meerprijs geleverd. Voor meer foto's van dit voertuig bezoekt u onze website www.hazet.nl. Inruil- en financiering van uw auto is mogelijk. Tevens financial lease beschikbaar met zeer gunstige tarieven en acceptatievoorwaarden, ook voor ZZP'ers. Ons adres: Transitoweg 2, 4051 CA, Ochten. Wij zijn telefonisch bereikbaar op: +31344642819 en tijdens openingstijden via Whatsapp: +31633025511 (bellen naar dit nummer is niet mogelijk).

Meer informatie

Modeljaar: 2022
Laadvermogen: 350 kg
GVW: 1.250 kg
Motorrijtuigenbelasting: geen
---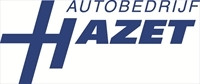 Autobedrijf Hazet Ochten B.V.
---
---
---
---
1

VAT deductible

2

You can obtain more information on the official fuel consumption and official specific CO2 emissions of new passenger vehicles from the guideline on fuel consumption and CO2 emissions of new passenger vehicles. This guideline is available free of charge at all dealerships and from Deutsche Automobil Treuhand GmbH at www.dat.de.

3

Dealer price

;
{"vat":"0","art":"3","carby":"0","stccm":"1094","buyonline":"true","fr":"1","stkw":"43","zip":"NL4051 CA","model":"16051","mia":"true","sthp":"58","leasing":"false","miles":"4","img":"https://secure.pic.autoscout24.net/images-big/193/299/0420299193001.jpg?07d659a934c6cb16bb22ad95c1ae3646","price":"5","seg":"oldtimer","rnd":"70","ECO":"NO","stmak":"Oldtimer","fuel":"B","kenteken":"true","seal":"146","did":"8316","stmil":"65221","gear":"M","stmod":"Goliath","cost":"24950","detailpageUrl":"https://www.autoscout24.com/offers/-cc2909f3-9af9-4934-ac04-cb461dd7f2db","stmon":"3","styea":"1958","ken":"ZD-07-08","carid":"420299193","make":"15670","ad":"dealer","acc":"U","hp":"1","type":"O","zip2":"4051 CA","articleType":"C"}
---