Mercedes-Benz
V 220
d Edition Kompakt 4M Standhz. Kamera Kl
d Edition Kompakt 4M Standhz. Kamera Kl
Braunschweig, DE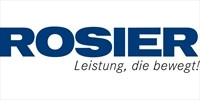 Autohaus ROSIER Braunschweig GmbH
First registration
08/2020
---
Body type

Van

Type

Used

Drivetrain

4WD
Seats

6

Doors

5

Offer number

207033

Model code

2222/AAZ

Warranty

Yes
---
Mileage

First registration

08/2020

General inspection

New

Previous owner

1

Full service history

Yes

Non-smoker vehicle

Yes
---
Power

120 kW (163 hp)

Gearbox

Automatic

Engine size

1,950 cc

Cylinders

4
---
---
Fuel type

Diesel (Particle filter)

Fuel consumption

2

6.7 l/100 km (comb.)

7 l/100 km (city)

6.5 l/100 km (country)

CO₂-emissions

2

220 g/km (comb.)

Energy efficiency class

B

CO₂-efficiency

Calculated on basis of measured CO₂-emissions taking into account the mass of the vehicle.

Emission class

Euro 6d-TEMP

Emissions sticker

4 (Green)
---
Comfort & Convenience

Air conditioning
Armrest
Auxiliary heating
Cruise control
Electric tailgate
Electrical side mirrors
Hill Holder
Leather steering wheel
Light sensor
Lumbar support
Multi-function steering wheel
Navigation system
Parking assist system self-steering
Parking assist system sensors front
Parking assist system sensors rear
Power windows
Rain sensor
Seat heating
Start-stop system

Entertainment & Media

Bluetooth
Digital radio
Hands-free equipment
MP3
On-board computer
Radio

Safety & Security

ABS
Blind spot monitor
Central door lock
Central door lock with remote control
Daytime running lights
Driver drowsiness detection
Driver-side airbag
Electronic stability control
Emergency brake assistant
Emergency system
Head airbag
Immobilizer
Isofix
Lane departure warning system
Passenger-side airbag
Power steering
Side airbag
Tire pressure monitoring system
Traction control

Extras

Alloy wheels
Roof rack
Sliding door
Sport package
---
Colour

Silver

Manufacturer colour

Brillantsilber

Paint

Metallic

Upholstery colour

Black

Upholstery

Cloth
---
Exclusive leasing offer from Autohaus ROSIER Braunschweig GmbH
One-time costs
Anzahlung

€ 8.667,76

Überführungskosten

Keine Angabe

Zulassungskosten

Keine Angabe

Gesamt, einmalig

€ 8.667,76
General data
Total lease amount

€ 25.911,76

Contract type

Kilometerleasing

Mileage p.a.

10.000 km

Leasing Factor

0,67
Monthly costs
Duration

36 Monate

Monthly installment

€ 479,-
Additional information
More km costs

€ 0,0907

Reduced km of remuneration

€ 0,0605

Effective APR

2,52 %

Debit interest born p.a

2,49 % gebunden

Net loan

€ 54.950,-
TIP
This invoice is an example - you can discuss your preferred rate with the dealer and agree on an individual leasing offer.
Loan brokerage through BMW Bank GmbH
Die Angaben entsprechen zugleich dem 2/3 Beispiel nach § 6a Abs. 3 PAngV.
---
---
Ehemalige UPE des Herstellers: 58.886 EUR
---
Ausstattungslinie/ -paket:Media:
W-LAN Hotspot / Vorbereitung
Navigationsvorbereitung
Radio
Audiosystem MP3-fähig
DAB Tuner
iPod®/iPhone®/Android Schnittstelle
Bluetooth Schnittstelle
Controller auf Mittelkonsole
Freisprecheinrichtung
Telefonvorbereitung mit Bluetooth
Apple Car Play / Vorbereitung
Connect me
Komfort:
Direktlenkung
Standheizung mit Fernbedienung
Spiegel elektrisch klappbar
Telematik/Notrufsystem (Vorbereitung)
Wasserzusatzheizung
Bordcomputer
elektrische Parkbremse
Innen-/Aussenspiegel automatisch abblendend
Reiserechner
adaptives Bremslicht
Ausstiegs-/Einstiegsleuchten
Service-Intervall-Anzeige
Blinkleuchten seitlich in die Außenspiegel integriert
Tagfahrlicht
Umgebungs-/Umfeldausleuchtung
Lordose / Lendenwirbelstütze
elektr. Spiegel beheizt
elektrische Fensterheber
ISOFIX Kindersitzbefestigung
Klimaanlage
Zentralverriegelung mit Fernbedienung
Sitzheizung
12V Steckdose
Colorglas
Einzelsitz(e)
Pollenfilter
Spiegelpaket
Touchpad
Assistenzsysteme:
Totwinkel-Assistent
Park-Paket
Parkassistent
Parktronic
Rückfahrkamera
Spur-Paket
Attention Assist (Aufmerksamkeitsassistent)
Geschwindigkeitsbegrenzer
Tempomat
Berganfahrassistent
Lichtsensor
Regensensor
Exterieur:
Sportpaket Exterieur
Bremssättel mit Schriftzug Mercedes-Benz
Dachreling
Alufelgen 17 Zoll
Polster:Interieur:
Lederlenkrad
Multifunktionslenkrad
Gepäck- / Ladehilfen:
automatische Heckklappe-/Deckel
Fernentriegelung für Gepäckraumklappe
Trennnetz
EASY-PACK-Heckklappe
Verzurrösen
Sicherheit:
Agility Control-Fahrwerk mit selektivem Dämpfungssystem
elektronisches Stabilitäts Programm (ESP)
Beifahrerairbag
Fahrerairbag
Kopfairbagsystem
Seitenairbags vorn
Feuerlöscher
Pelvisbag
Abgasreinigung / Umwelt:Garantie:Sonstiges:
aerodynamisch glattflächiger Unterboden
#81
$OS
Erstbesitz
Scheckheft
unfallfrei
Klimaanlage hinten "Tempmatik", Fahrassistent-System, Kommunikationsmodul UMTS / LTE, Kombiinstrument mit Farbdisplay, Smartphone Integrationspaket, Stossfaenger und Anbauteile in Wagenfarbe lackiert, Ablagetasche an Rueckenlehne, Komfortbeleuchtung im Fahrgast-/Laderaum, laderaum unterteilung
---
Ein Plus3 Finanzierungsbeispiel der Mercedes-Benz Bank GmbH, Siemensstraße 7, 70469 Stuttgart, für Privatkunden. Ist der Darlehens-/Leasingnehmer Verbraucher, besteht nach Vertragsschluss ein gesetzliches Widerrufsrecht nach §495 BGB. Bonität vorausgesetzt. Gemäß den Darlehensbedingungen ist für das Fahrzeug eine Vollkaskoversicherung abzuschließen. Alle genannten EUR-Werte verstehen sich einschließlich 19 % gesetzlicher Umsatzsteuer. Das Angebot versteht sich zzgl. Kosten für Zulassung.
Weitere Bilder zu diesem Fahrzeug finden Sie auf unserer Homepage www.rosier.de.
---
Finanzierungsbeispiel:
*Ein Standard-Finanzierung-Finanzierungsbeispiel der Mercedes-Benz Bank AG, Siemensstraße 7, 70469 Stuttgart für Privatkunden und Geschäftskunden: 589,00 EUR monatl. Rate, 2,49 Prozent eff. Jahreszins bei 48 Monaten Laufzeit, einer Anzahlung von 11.590,00 EUR und einer Schlussrate von 22.069,50 EUR. (Sollzins gebunden p.a. 2,46 Prozent, Bruttokreditbetrag: 50.341,50 EUR, Nettokreditbetrag: 46.900,00 EUR)
---
Zwischenverkauf und Irrtümer für dieses Angebot sind ausdrücklich vorbehalten. Die Fahrzeugbeschreibung dient lediglich der allgemeinen Identifizierung des Fahrzeuges und stellt keine Gewährleistung im kaufrechtlichen Sinne dar. Ausschlaggebend sind einzig und allein die Vereinbarungen in der Auftragsbestätigung oder im Kaufvertrag. Den genauen Ausstattungsumfang erhalten Sie von unserem
---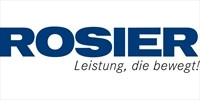 Autohaus ROSIER Braunschweig GmbH
---
---
---
---
1

VAT deductible

2

You can obtain more information on the official fuel consumption and official specific CO2 emissions of new passenger vehicles from the guideline on fuel consumption and CO2 emissions of new passenger vehicles. This guideline is available free of charge at all dealerships and from Deutsche Automobil Treuhand GmbH at www.dat.de.

3

Dealer price

;
{"vat":"1","art":"12","carby":"7","stccm":"1950","buyonline":"true","fr":"11","stkw":"120","zip":"DE38122","model":"15700","equi":"49,120,53,110,138,115,5,10,142,42,52,125,157,46,152,121,1,38,137,124,13,129,41,134,128,2,32,34,148,17,149,27,12,113,3,112,150,127,31,143,43,26,158,114,139,23,146,126,131,47,15,122,37,11","mia":"true","sthp":"163","leasing":"false","miles":"2","img":"https://secure.pic.autoscout24.net/images-big/647/085/0425085647001.jpg?408d6f9a2f29de3fc41581c87f53d824","price":"8","seg":"minivans,widevans","rnd":"59","ECO":"YES","tsn":"AAZ","stmak":"Mercedes-Benz","fuel":"D","kenteken":"false","did":"20182736","stmil":"7222","gear":"A","stmod":"V%20220","cost":"58490","detailpageUrl":"https://www.autoscout24.com/offers/-8926eeac-5ae1-4f42-9c0e-4bc27553eb65","stmon":"8","styea":"2020","carid":"425085647","hsn":"2222","make":"47","ad":"dealer","acc":"U","hp":"7","type":"U","zip2":"38122","articleType":"C"}
---