Mercedes-Benz
E 220
d T COMAND RFK TOTWINKEL MULTIBEAM STANDHZ
d T COMAND RFK TOTWINKEL MULTIBEAM STANDHZ
Haan, DE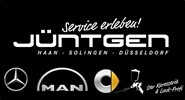 Mercedes-Benz Ernst Jüntgen GmbH
First registration
10/2017
---
Body type

Station wagon

Type

Used
Seats

5

Doors

5

Country version

Germany

Offer number

75210166

Model code

1313/FZS
---
Mileage

First registration

10/2017

Previous owner

2

Full service history

Yes
---
Power

143 kW (194 hp)

Gearbox

Automatic

Engine size

1,950 cc

Cylinders

4

Empty weight

1,780 kg
---
---
Fuel type

Diesel (Particle filter)

Fuel consumption

2

4.2 l/100 km (comb.)

4.5 l/100 km (city)

3.9 l/100 km (country)

CO₂-emissions

2

109 g/km (comb.)

Energy efficiency class

A+

CO₂-efficiency

Calculated on basis of measured CO₂-emissions taking into account the mass of the vehicle.

Emission class

Euro 6

Emissions sticker

4 (Green)
---
Comfort & Convenience

Air suspension
Armrest
Automatic climate control, 2 zones
Auxiliary heating
Cruise control
Electric tailgate
Electrical side mirrors
Electrically adjustable seats
Hill Holder
Leather steering wheel
Light sensor
Lumbar support
Multi-function steering wheel
Navigation system
Parking assist system camera
Parking assist system self-steering
Parking assist system sensors front
Parking assist system sensors rear
Power windows
Rain sensor
Seat heating
Start-stop system

Entertainment & Media

Android Auto
Apple CarPlay
Bluetooth
Hands-free equipment
MP3
Radio
USB
WLAN / WiFi hotspot

Safety & Security

Adaptive headlights
Blind spot monitor
Central door lock
Distance warning system
Driver drowsiness detection
Electronic stability control
Emergency brake assistant
Emergency system
Fog lights
Glare-free high beam headlights
Head airbag
High beam assist
Immobilizer
Isofix
LED Daytime Running Lights
LED Headlights
Power steering
Speed limit control system
Tire pressure monitoring system
Traction control
Traffic sign recognition

Extras

Alloy wheels
Automatically dimming interior mirror
Cargo barrier
Shift paddles
Voice Control
---
Colour

Green

Manufacturer colour

Kallaitgrün

Paint

Metallic

Upholstery colour

Black

Upholstery

Cloth
---
Exclusive leasing offer from Mercedes-Benz Ernst Jüntgen GmbH
One-time costs
Anzahlung

€ 0,-

Überführungskosten

Keine Angabe

Zulassungskosten

€ 0,-

Gesamt, einmalig

€ 0,-
General data
Total lease amount

€ 6.385,80

Contract type

Kilometerleasing

Mileage p.a.

10.000 km
Monthly costs
Duration

60 Monate

Monthly installment

€ 106,43
Additional information
More km costs

€ 0,0003

Reduced km of remuneration

€ 0,0002

Effective APR

2,46 %

Debit interest born p.a

2,49 % gebunden

Net loan

€ 8.647,06
TIP
This invoice is an example - you can discuss your preferred rate with the dealer and agree on an individual leasing offer.
Loan brokerage through Renault Bank / Renault Leasing - Geschäftsbereich der RCI Banque S. A. Niederlassung Deutschland, Jagenbergstraße 1, 41468 Neuss
Die Angaben entsprechen zugleich dem 2/3 Beispiel nach § 6a Abs. 3 PAngV.
---
---
das Fahrzeug ist zugelassen und wird gefahren. Daher kann der km-Stand abweichen und das Fahrzeug nicht immer sofort verfügbar sein. Bei Interesse vereinbaren Sie immer vorab einen Besichtigungstermin unter Fz-Nr. 75210166.
Fahrzeug-Nr. für Kundenanfragen: 75210166
*ehem. brutto Listen Neupreis zum Zeitpunkt der Auslieferung 63.260,- EUR.
*Sie sparen 54%
(34.372,- EUR)
CO2-Effizienzklasse A+
997 kallaitgrün metallic
001 Stoff Marseille schwarz
Sicherheit
642 LED Intelligent Light System Rechtsverkehr
P35 MULTIBEAM LED
628 Adaptiver Fernlicht-Assistent Plus
234 Totwinkel-Assistent
513 Verkehrszeichen-Assistent
K11 Adaptives Bremslicht
258 Aktiver Brems-Assistent
538 ATTENTION ASSIST
760 Bremsassistent BAS
011 Fahrlicht-Assistent
351 Mercedes-Benz Notrufsystem
299 PRE-SAFE® System
475 Reifendruckkontrolle
8U8 i-Size Kindersitzbefestigung
294 Kneebag
U60 Fussgängerschutz
291 Airbags für Fahrer und Beifahrer
U01 Fondgurt-Statusanzeige im Kombiinstrument
Komfort
580 Klimatisierungsautomatik THERMATIC
228 Standheizung
421 9G-TRONIC
873 Sitzheizung für Fahrer und Beifahrer
890 EASY-PACK Heckklappe
B24 Fernbedienung für Standheizung
440 Tempomat
069 Außenspiegel li. u. re. beheizt, von innen el. einstellbar
241 Vordersitze elektrisch einstellbar
164 ADAPTIVE BRAKE mit Berganfahrhilfe
485 AGILITY CONTROL Fahrwerk mit selektivem Dämpfungssystem
249 Innen- und Außenspiegel fahrerseitig automatisch abblendend
876 Innenraumlicht-Paket
017 Luftfederung mit Niveauregulierung an der Hinterachse
17U Smartphone Integration (Android Auto)
16U Smartphone Integration (Apple CarPlayTM)
14U Smartphone Integration
875 Scheibenwaschanlage beheizt
448 Touchpad mit Controller
Sportive
B59 DYNAMIC SELECT
428 DIRECT SELECT-Schaltwippen lackiert
Media
531 COMAND Online
DA2 Business-Paket Plus
Technik
235 Aktiver Park-Assistent mit PARKTRONIC
P44 Park-Paket mit Rückfahrkamera
218 Rückfahrkamera
B03 ECO Start-Stopp-Funktion
611 Umfeldbeleuchtung in den Außenspiegeln
U10 Automatische Beifahrerairbag-Abschaltung
345 Scheibenwischer mit Regensensor
916 Kraftstoffbehälter mit 60 Liter Inhalt
927 Abgasreinigung EURO 6 Technik
Interieur
500 Außenspiegel elektrisch anklappbar
P49 Spiegel-Paket
U22 4-Wege-Lordosenstütze
302 Armlehne für Fahrer und Beifahrer klappbar
L3C Multifunktionslenkrad Leder Nappa
P65 Sitzkomfort-Paket
U35 Steckdose
Exterieur
R43 43,2 cm (17") Leichtmetallräder im 10-Speichen-Design
720 Dachreling schwarz
202 Metallic-Lackierung
Sonstiges
SHG Scheckheft gepflegt
UP Umweltplakette (grün)
Keine Haftung für Druck- u. Schreibfehler
Irrtum und Zwischenverkauf vorbehalten
---
Ihr Wunschfahrzeug ist nicht dabei? Unser Verkaufsteam findet für Sie
Ihr Fahrzeug im bundesweitem Mercedes-Benz/Smart Bestand aus
mehreren Tausend Fahrzeugen.
Kontakt:

Herr Klaus Wieland +49 (2129) 9409-75
Herr Wolfgang Lehmann +49 (2129) 9409-60
Herr Wolfgang Weidlein +49 (2129) 9409-48
www.juentgen.de
---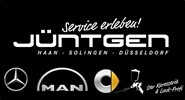 Mercedes-Benz Ernst Jüntgen GmbH
---
---
---
1

VAT deductible

2

You can obtain more information on the official fuel consumption and official specific CO2 emissions of new passenger vehicles from the guideline on fuel consumption and CO2 emissions of new passenger vehicles. This guideline is available free of charge at all dealerships and from Deutsche Automobil Treuhand GmbH at www.dat.de.

3

Dealer price

;
{"vat":"0","art":"5","carby":"5","stccm":"1950","buyonline":"true","fr":"9","stkw":"143","zip":"DE42781","model":"1863","equi":"49,53,10,142,42,52,125,189,46,121,221,220,38,137,156,141,124,225,13,129,134,128,34,148,161,17,149,118,12,144,113,140,130,226,241,162,150,16,127,31,143,43,26,158,114,139,23,214,151,146,19,126,131,15,227,122,222,232","mia":"true","sthp":"194","leasing":"false","miles":"5","img":"https://secure.pic.autoscout24.net/images-big/733/692/0423692733001.jpg?511c4b62bc36c696fde4a50347ecb040","price":"5","seg":"uppermediumclass","rnd":"29","ECO":"YES","tsn":"FZS","stmak":"Mercedes-Benz","fuel":"D","kenteken":"false","did":"17328","stmil":"98500","gear":"A","stmod":"E%20220","cost":"28888","detailpageUrl":"https://www.autoscout24.com/offers/-29c80a1a-18b2-49b5-946e-a8e814301a0a","stmon":"10","styea":"2017","carid":"423692733","hsn":"1313","make":"47","ad":"dealer","acc":"U","hp":"7","type":"U","zip2":"42781","articleType":"C"}
---