Mercedes-Benz
A 200
STYLE LED SPURHALTE TEMP GESCHW PARK SHZ
STYLE LED SPURHALTE TEMP GESCHW PARK SHZ
Haan, DE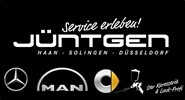 Mercedes-Benz Ernst Jüntgen GmbH
First registration
06/2019
---
Seats

5

Doors

5

Country version

Germany

Offer number

75210154

Model code

1313/HPT

Warranty

12 months
---
Mileage

First registration

06/2019

Previous owner

1

Full service history

Yes
---
Power

120 kW (163 hp)

Gearbox

Manual

Engine size

1,332 cc

Cylinders

4

Empty weight

1,355 kg
---
---
Fuel type

Super 95 (Particle filter)

Fuel consumption

2

5.8 l/100 km (comb.)

7.9 l/100 km (city)

4.6 l/100 km (country)

CO₂-emissions

2

142 g/km (comb.)

Energy efficiency class

C

CO₂-efficiency

Calculated on basis of measured CO₂-emissions taking into account the mass of the vehicle.

Emission class

Euro 6d

Emissions sticker

4 (Green)
---
Comfort & Convenience

Armrest
Automatic climate control, 2 zones
Cruise control
Electrical side mirrors
Electrically adjustable seats
Light sensor
Lumbar support
Multi-function steering wheel
Parking assist system self-steering
Parking assist system sensors front
Parking assist system sensors rear
Power windows
Rain sensor
Start-stop system

Entertainment & Media

Safety & Security

Central door lock
Distance warning system
Electronic stability control
Emergency brake assistant
Emergency system
Fog lights
Head airbag
Immobilizer
Isofix
LED Daytime Running Lights
LED Headlights
Lane departure warning system
Power steering
Speed limit control system
Tire pressure monitoring system
Traction control

Extras

Alloy wheels
Cargo barrier
E10-enabled
Sport seats
Touch screen
Voice Control
---
Colour

Black

Manufacturer colour

Kosmosschwarz-

Paint

Metallic

Upholstery colour

Black

Upholstery

Full leather
---
Exclusive leasing offer from Mercedes-Benz Ernst Jüntgen GmbH
One-time costs
Anzahlung

€ 0,-

Überführungskosten

Enthalten

Zulassungskosten

€ 185,-

Gesamt, einmalig

€ 185,-
General data
Total lease amount

€ 10.655,52

Contract type

Kilometerleasing

Mileage p.a.

10.000 km

Leasing Factor

0,94
Monthly costs
Duration

48 Monate

Monthly installment

€ 221,99
Additional information
More km costs

€ 0,0797

Reduced km of remuneration

€ 0,0321

Effective APR

1,44 %

Debit interest born p.a

1,44 % gebunden

Net loan

€ 21.842,06
TIP
This invoice is an example - you can discuss your preferred rate with the dealer and agree on an individual leasing offer.
Loan brokerage through Audi Bank/Leasing Zweigniederlassungen der Volkswagen Bank GmbH, Gifhorner Straße 57, 38112 Braunschweig
Die Angaben entsprechen zugleich dem 2/3 Beispiel nach § 6a Abs. 3 PAngV.
---
---
Fahrzeug-Nr. für Kundenanfragen: 75210154
*ehem. brutto Listen Neupreis zum Zeitpunkt der Auslieferung 36.069,- EUR.
*Sie sparen 26%
(9.403,- EUR)
CO2-Effizienzklasse C
191 Kosmosschwarz-met.
101 Ledernachbildung ARTICO schwarz
Sicherheit
258 Aktiver Brems-Assistent
243 Aktiver Spurhalte-Assistent
504 Geschwindigkeitslimit-Assistent
U62 Licht- und Sicht-Paket
8U8 i-Size-Kinder-Rückhaltesystem
U01 Fondgurt-Statusanzeige im Kombiinstrument
U60 Fußgängerschutz
294 Kneebag
351 Mercedes-Benz Notrufsystem
475 Reifendruckkontrolle
Komfort
580 Klimatisierungsautomatik THERMATIC
440 TEMPOMAT
485 Komfortfahrwerk
M323 Touchscreen
U40 Trennnetz zur Gepäckraumabtrennung und Insassenschutz
M181 Multifunktionslenkrad
M044 Servolenkung
Sportive
B59 DYNAMIC SELECT
P27 Style
MediaTechnik
235 Aktiver Park-Assistent mit PARKTRONIC
345 Scheibenwischer mit Regensensor
U10 Automatische Beifahrerairbag-Abschaltung
411 6-Gang-Schaltgetriebe
M192 Start-Stop Automatik
Interieur
7U2 Komfortsitze
U59 Sitzkomfort-Paket
M175 Bordcomputer
Exterieur
632 LED High Performance-Scheinwerfer
R78 16" LM-Räder 5-Doppelspeichen-Design mit Sommerbereifung
T5 4/5türig
202 Metallic-Lackierung
Sonstiges
598 Ottopartikelfilter
SHG Scheckheft gepflegt
310 Doppelcupholder
362 Kommunikationsmodul (LTE) für die Nutzung von Mercedes me connect Diensten
998 Steuercode Umstellung WLTP mit RDE
51U Innenhimmel Stoff schwarz
999 Sitze Ledernachbildung Artico schwarz
B18 Brillenfach für Fahrer
012 Einstiegsleisten mit "Mercedes-Benz" Schriftzug
287 Sitzlehnen im Fond klappbar
543 Sonnenblende mit beleuchtetem Make-up-Spiegel
UP Umweltplakette (grün)
79B Vorrüstung für digitales Radio
Keine Haftung für Druck- u. Schreibfehler
Irrtum und Zwischenverkauf vorbehalten
---
Ihr Wunschfahrzeug ist nicht dabei? Unser Verkaufsteam findet für Sie
Ihr Fahrzeug im bundesweitem Mercedes-Benz/Smart Bestand aus
mehreren Tausend Fahrzeugen.
Kontakt:

Herr Klaus Wieland +49 (2129) 9409-75
Herr Wolfgang Lehmann +49 (2129) 9409-60
Herr Wolfgang Weidlein +49 (2129) 9409-48
www.juentgen.de
---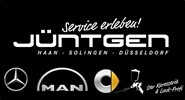 Mercedes-Benz Ernst Jüntgen GmbH
---
---
---
1

VAT deductible

2

You can obtain more information on the official fuel consumption and official specific CO2 emissions of new passenger vehicles from the guideline on fuel consumption and CO2 emissions of new passenger vehicles. This guideline is available free of charge at all dealerships and from Deutsche Automobil Treuhand GmbH at www.dat.de.

3

Dealer price

;
{"vat":"0","art":"6","carby":"5","stccm":"1332","buyonline":"true","fr":"10","stkw":"120","zip":"DE42781","model":"18487","equi":"49,53,37,10,42,125,157,46,121,117,38,224,156,141,173,13,129,134,128,148,161,17,149,12,159,113,140,226,241,150,16,127,31,143,26,114,19,126,131,15,227,232","mia":"true","sthp":"163","leasing":"false","miles":"3","img":"https://secure.pic.autoscout24.net/images-big/690/545/0423545690001.jpg?7bc164f0cf00c31a443bf39a1c44b3d5","price":"5","seg":"compact","rnd":"68","ECO":"YES","tsn":"HPT","stmak":"Mercedes-Benz","fuel":"B","kenteken":"false","did":"17328","stmil":"31200","gear":"M","stmod":"A%20200","cost":"26666","detailpageUrl":"https://www.autoscout24.com/offers/-3cbe3ae5-a3a2-4db6-ad70-d097bfeda9d6","stmon":"6","styea":"2019","carid":"423545690","hsn":"1313","make":"47","ad":"dealer","acc":"U","hp":"7","type":"U","zip2":"42781","articleType":"C"}
---