Kia
Stonic
1.2 Vision Bremsass Lichtass Android
1.2 Vision Bremsass Lichtass Android
Landsberg am Lech, DE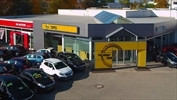 First registration
11/2021
---
Body type

Off-Road/Pick-up

Type

Employee's car
Seats

5

Doors

5

Country version

Germany

Offer number

N6613606

Model code

2233/AAX

Warranty

84 months

Available from

28/03/2022
---
Mileage

First registration

11/2021

Production date

2021

General inspection

New

Previous owner

1

Full service history

Yes

Taxi or rental car

Yes
---
Power

62 kW (84 hp)

Gearbox

Manual

Engine size

1,197 cc

Gears

5

Cylinders

4

Empty weight

1,155 kg
---
---
Fuel type

Regular/Benzine 91

Fuel consumption

2

5.6 l/100 km (comb.)

6.9 l/100 km (city)

4.9 l/100 km (country)

CO₂-emissions

2

129 g/km (comb.)

Energy efficiency class

C

CO₂-efficiency

Calculated on basis of measured CO₂-emissions taking into account the mass of the vehicle.

Emission class

Euro 6d

Emissions sticker

4 (Green)
---
Comfort & Convenience

Air conditioning
Armrest
Automatic climate control
Cruise control
Electrical side mirrors
Heated steering wheel
Hill Holder
Leather steering wheel
Light sensor
Multi-function steering wheel
Parking assist system sensors rear
Power windows
Rain sensor
Seat heating
Tinted windows

Entertainment & Media

Android Auto
Apple CarPlay
Bluetooth
Digital radio
Hands-free equipment
Integrated music streaming
MP3
On-board computer
Radio
Sound system
USB

Safety & Security

ABS
Adaptive headlights
Central door lock
Daytime running lights
Driver drowsiness detection
Driver-side airbag
Electronic stability control
Emergency brake assistant
Head airbag
High beam assist
Immobilizer
Isofix
LED Daytime Running Lights
Passenger-side airbag
Power steering
Side airbag
Speed limit control system
Tire pressure monitoring system
Traction control

Extras

Alloy wheels (16")
Cargo barrier
E10-enabled
Emergency tyre repair kit
Roof rack
---
Colour

Orange

Manufacturer colour

(APX) PERENNIAL GREY/ORANGE M

Paint

Metallic

Upholstery colour

Black

Upholstery

Cloth
---
Exclusive leasing offer from Autohaus Haeberlen GmbH
One-time costs
Anzahlung

€ 0,-

Überführungskosten

Keine Angabe

Zulassungskosten

€ 0,-

Gesamt, einmalig

€ 0,-
General data
Total lease amount

€ 25.064,64

Contract type

Kilometerleasing

Mileage p.a.

10.000 km
Monthly costs
Duration

36 Monate

Monthly installment

€ 696,24
Additional information
More km costs

€ 0,1175

Reduced km of remuneration

€ 0,0783

Effective APR

2,52 %

Debit interest born p.a

2,49 % gebunden

Net loan

€ 56.750,-
TIP
This invoice is an example - you can discuss your preferred rate with the dealer and agree on an individual leasing offer.
Loan brokerage through BMW Bank GmbH, Lilienthalallee 26, 80939 München
Die Angaben entsprechen zugleich dem 2/3 Beispiel nach § 6a Abs. 3 PAngV.
---
---
Verfügbar ab: 28.03.2022 - Sie können sich das Fahrzeug aber bereits reservieren
Ihre Ansprechpartner für dieses KFZ:
Andreas Schmidt, Tel: +49 (08191) 92800
---
Roman Müller, Tel: 08191928040
---
Autohaus Haeberlen GmbH - Verkauf von Neu- und Gebrauchtwagen
Günstiges Leasing
Maßgeschneiderte Finanzierung
Versicherungs-Service
Inzahlungnahme Ihres aktuellen Fahrzeuges
Autovermietung
Hol- und Bring-Service
,
Wir sind gerne Ihr zuverlässiger Partner!
---
2-Farben-Lackierung
Modellpflege
Kühlergrill verchromt
Kühlergrill mit Chromrahmen
Außenspiegel elektr. verstell- und heizbar beide
Außenspiegel elektr. verstellbar beide
Außenspiegel Wagenfarbe
Dachreling
Blinkleuchte in Außenspiegel integriert
Blinkleuchten LED in Außenspiegel integriert
Einschaltautomatik für Fahrlicht
Fernlichtassistent
Abbiegelicht
Aktives Bremslicht (ESS)
Tagfahrlicht LED
Scheibenwischer mit Regensensor
Heckscheibenwischer
Stoßfänger Wagenfarbe
Verglasung hinten abgedunkelt (Privacy Glass)
Wärmeschutzverglasung
Audiosystem: Radio mit RDS / MP3
Smartphone Schnittstelle (Apple CarPlay Android Auto)
DAB-Tuner (Radioempfang digital)
4 Lautsprecher
Freisprecheinrichtung Bluetooth
Touchscreen-Farbdisplay (7.0 Zoll)
USB-Anschluss + AUX-IN-Anschluss
USB-Anschluss Mittelkonsole
Anzeigeinstrumente Supervision mit LCD Display
Bordcomputer
Einparkhilfe hinten
Reifendruck-Kontrollsystem
Geschwindigkeits-Regelanlage (Tempomat)
Airbag Fahrer-/Beifahrerseite
Kopf-Airbag-System
Seitenairbag
Airbag Beifahrerseite abschaltbar
Mittelarmlehne vorn
Laderaumabdeckung
Fußmatten
Klimaautomatik
Sitzheizung vorn
Sitzbezug / Polsterung: Stoff
Sitz vorn links höhenverstellbar
Rücksitzlehne geteilt/klappbar
Fensterheber elektrisch vorn
Fensterheber elektrisch hinten
Zentralverriegelung mit Fernbedienung
Fernentriegelung Tankklappe
Türgriffe außen Wagenfarbe
Sicherheitsgurte vorn höhenverstellbar
Gurtstraffer (vorn)
Sonnenblenden mit Spiegel (beleuchtet)
Wegfahrsperre
Getränkehalter
Steckdose (12V-Anschluß) in Mittelkonsole
Schalt-/Wählhebelgriff Leder
Isofix-Aufnahmen für Kindersitz
Anti-Blockier-System (ABS)
Bremsassistent
Frontkollisionswarnung mit Fußgängererkennung
Autonomer Notbrems-Assistent
aktiver Spurhalteassistent (LKAS Lane Keep Assist System)
Müdigkeitserkennungs-Sensor (Driver Attention Warning DAW)
LM-Felgen 6.5x17
Reifen-Reparaturset
Lenkrad heizbar
Lenkrad (Leder)
Lenksäule (Lenkrad) höhen-/längsverstellbar
Servolenkung elektronisch gesteuert
Multifunktion für Lenkrad
Gegenlenkunterstützung (Vehicle Stability Management VSM)
Elektron. Stabilitäts-Programm (ESP / ESC)
Berganfahr-Assistent
Schadstoffarm nach Abgasnorm Euro 6d
Start/Stop-Anlage (ISG)
Karosserie: 5-türig
Antriebsart: Frontantrieb
Radstand 2580 mm
Getriebe 5-Gang
Motor 1.2 Ltr. - 62 kW KAT
---
Als Vertragshändler bieten wir Ihnen besten Service und kompetente Beratung zu allen Fragen rund ums Automobil
Zwischenverkauf und Irrtümer vorbehalten
Die Fahrzeugbeschreibung dient lediglich der allgemeinen Identifizierung des Fahrzeuges und stellt keine Gewährleistung im kaufrechtlichen Sinne dar
Den genauen Ausstattungsumfang erhalten Sie von unserem Verkaufspersonal
,
Wir freuen uns auf Ihre Kontaktaufnahme!
---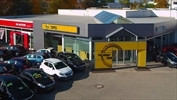 ---
---
---
---
1

VAT deductible

2

You can obtain more information on the official fuel consumption and official specific CO2 emissions of new passenger vehicles from the guideline on fuel consumption and CO2 emissions of new passenger vehicles. This guideline is available free of charge at all dealerships and from Deutsche Automobil Treuhand GmbH at www.dat.de.

3

Dealer price

;
{"vat":"1","art":"4","carby":"0","stccm":"1197","buyonline":"true","fr":"11","stkw":"62","zip":"DE86899","model":"74632","equi":"49,120,37,111,138,115,217,5,10,142,42,125,189,46,228,121,221,1,38,137,141,124,173,13,129,41,134,2,32,34,148,161,17,118,27,12,54,155,226,3,150,127,31,43,26,114,146,30,126,136,15,227,122,222","mia":"true","sthp":"84","leasing":"false","miles":"2","img":"https://secure.pic.autoscout24.net/images-big/239/976/0424976239001.jpg?16e7ce450aabf64fbda053619a28f503","price":"4","seg":"offroad,suv","rnd":"54","ECO":"YES","tsn":"AAX","stmak":"Kia","fuel":"B","kenteken":"false","did":"5210","stmil":"5000","gear":"M","stmod":"Stonic","cost":"15989","detailpageUrl":"https://www.autoscout24.com/offers/-83667e37-c90e-4981-9e89-b6226b9faeb2","stmon":"11","styea":"2021","carid":"424976239","hsn":"2233","make":"39","ad":"dealer","acc":"U","hp":"3","type":"J","zip2":"86899","articleType":"C"}
---