Kia
Ceed / cee'd
1.6 GDI Dream Team Edition
1.6 GDI Dream Team Edition
Marktheidenfeld, DE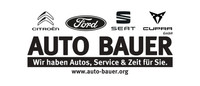 First registration
10/2015
---
Body type

Sedan

Type

Used

Drivetrain

Front
Seats

5

Doors

5

Country version

Germany

Offer number

D215398

Model code

1260/ACV
---
Mileage

First registration

10/2015

General inspection

New

Previous owner

2

Full service history

Yes

Non-smoker vehicle

Yes
---
Power

99 kW (135 hp)

Gearbox

Manual

Engine size

1,591 cc

Gears

6

Cylinders

4

Empty weight

1,268 kg
---
---
Fuel type

Super 95

Fuel consumption

2

6.1 l/100 km (comb.)

8 l/100 km (city)

4.9 l/100 km (country)

CO₂-emissions

2

140 g/km (comb.)

Energy efficiency class

C

CO₂-efficiency

Calculated on basis of measured CO₂-emissions taking into account the mass of the vehicle.

Emission class

Euro 5

Emissions sticker

4 (Green)
---
Comfort & Convenience

Armrest
Automatic climate control, 2 zones
Cruise control
Electrical side mirrors
Heated steering wheel
Hill Holder
Leather steering wheel
Multi-function steering wheel
Navigation system
Parking assist system camera
Parking assist system sensors rear
Power windows
Seat heating
Split rear seats
Start-stop system
Tinted windows

Entertainment & Media

Bluetooth
CD player
Hands-free equipment
MP3
On-board computer
Radio
USB

Safety & Security

ABS
Central door lock
Driver-side airbag
Electronic stability control
Fog lights
Immobilizer
Isofix
LED Daytime Running Lights
Passenger-side airbag
Power steering
Side airbag
Speed limit control system
Tire pressure monitoring system
Traction control

Extras

Alloy wheels
Ambient lighting
E10-enabled
Emergency tyre repair kit
Summer tyres
Touch screen
Voice Control
Winter package
---
Colour

White

Manufacturer colour

WD CASSA WITH (Weiß)

Upholstery colour

Black

Upholstery

Cloth
---
Exclusive leasing offer from Auto Bauer GmbH
One-time costs
Anzahlung

€ 5.598,-

Überführungskosten

Keine Angabe

Zulassungskosten

Keine Angabe

Gesamt, einmalig

€ 5.598,-
General data
Contract type

Kilometerleasing

Mileage p.a.

10.000 km
Monthly costs
Duration

36 Monate

Monthly installment

€ 140,-
Additional information
More km costs

€ 0,0000

Reduced km of remuneration

€ 0,0000

Effective APR

5,22 %

Debit interest born p.a

5,22 % gebunden

Net loan

€ 27.990,-

Final installment

€ 20.628,64
TIP
This invoice is an example - you can discuss your preferred rate with the dealer and agree on an individual leasing offer.
Loan brokerage through Volkswagen Bank GmbH
Die Angaben entsprechen zugleich dem 2/3 Beispiel nach § 6a Abs. 3 PAngV.
---
---
GetriebeLicht und Sicht
Tagfahrlicht LED
Nebelscheinwerfer - Nebelscheinwerferblende mit eloxiertem Chrom
Leuchtweitenregulierung
Technik und Sicherheit
Bordcomputer
Fahrerairbag
Airbag: 2 Vorhangairbags
Airbag: 2 Seitenairbags
Zentralverriegelung mit Funkfernbedienung
Servolenkung elektronisch unterstützt
Geschwindigkeitsregelanlage und Geschwindigkeitsbegrenzer
Außentemperaturanzeige
Wegfahrsperre
ABS (Anti-Blockier-System) mit elektronischer Bremskraftverteilung
ESC (elektronische Stabilitätskontrolle) mit Traktionskontrolle (TCS)
Start-/Stopp Automatik
Kopfstützen (5) - an allen Sitzen höhenverstellbar
Reifendruckkontrollsystem
Drehzahlmesser
Assistenzsysteme
Berganfahrhilfe (Hill-Start Assist Control HAC)
Multimedia
Rückfahrkamera mit Übertragung auf Navigationsbildschirm
Touchscreen
Radio: Kia CD-Radio mit RDS- und MP3-Funktion - USB AUX und iPod-Anschluss - 2 Frontlautsprecher und Dachantenne - 2 Hecklautsprecher - 2 Hochtöner vorn
Telefon: Bluetooth-Freisprecheinrichtung mit Sprachsteuerung
Komfort
Klimaautomatik 2 Zonen
Einparkhilfe hinten
Außenspiegel elektrisch einstellbar
Außenspiegel beheizbar
Fensterheber elektrisch vorne und hinten mit Einklemmschutz vorn und hinten
Scheiben dunkel getönt ab B-Säule (Privacy Glass)
Wärmeschutzverglasung
Innenausstattung
Sitzheizung vorn
Ambientebeleuchtung an der Tunnelkonsole unten
ISOFIX-Halterungen an beiden äußeren Rücksitzen
Lenkrad: Multifunktionslenkrad
Lenkrad beheizbar
Lederlenkrad und Lederschaltknaufsack - Lederschaltknaufsack mit abgesetzten Nähten
Mittelarmlehne vorne mit Ablagefach
Gepäckraumabdeckung
Rücksitzbank asymetrisch geteilt umklappbar
Sonnenblenden mit Make-up Spiegeln beleuchtet
Aussenausstattung
Leichtmetallfelgen 6.5Jx16 ET50 mit Bereifung 205/55 R16 91H
Sommerreifen
PaketeSonstiges
Reifenreparaturset
Nichtraucherfahrzeug
Scheckheftgepflegt
Weitere Informationen
Airbag: 2 Frontairbags
Außenspiegel in Wagenfarbe
Bremsassistent (BAS)
Bremslicht Aktiv (Emergency Stop Signal ESS)
Chromeinfassung der Seitenfenster
Dachheckspoiler mit integrierter 3. Bremsleuchte
Dachhimmel und Säulenverkleidung in Grau
Dachkonsole mit Lesespots und Brillenfach
Dämmerungssensor
Fahrersitz höhenverstellbar
Flex Steer - Einstellung des Lenkkdrehmoments Comfort / Normal / Sport
Fußmattenset
Gepäckraumbeleuchtung
Getriebe: 6-Gang-Schaltgetriebe
Getränkehalter vorn
Handschuhfach klimatisiert
Heckscheibenheizung
Heckscheibenwischer
Innenraumbeleuchtung
Kia Kartennavigation (7 Zoll) inkl. 7 Jahre Kia-Navigationskarten-Update
Kindersicherung in den hinteren Türen
Kühlergrill in Klavierlackoptik und eloxiertem Chromrahmen
Lenkrad höhen- und tiefenverstellbar
Paket: P2 Navigations-Paket
Scheinwerfer: Abbiegelicht statisch
Sicherheitsgurte vorn höhenverstellbar - Dreipunkt-Sicherheitsgurte an allen Sitzplätzen - Gurtwarnsystem vorn und hinten
Steckdose (12 V) zwei in der Zentralkonsole
Stoßfänger und Türgriffe in Wagenfarbe
Türarmauflagen mit Einsätzen in Metalloptik
VSM Vehicle Stability Management Gegenlenkunterstützung
---
Finanzierungsbeispiel
*
Barzahlungspreis: 11.690,00 Euro
Anzahlung: 0,00 Euro
Laufzeit: 96 Monate
Nettokreditbetrag: 11.490,00 Euro
Effektiver Jahreszins: 3,99 %
Sollzinssatz (gebunden) p.a.: 3,92 %
Bruttokreditbetrag: 13.404,00 Euro
Monatliche Rate: 140,00 Euro
*Repräsentatives Finanzierungsbeispiel der Santander Consumer Bank AG, Santander-Platz 1, 41061 Mönchengladbach für Privatkunden, für die das Autohaus als Darlehnsvermittler beratend tätig ist. Bonität vorausgesetzt. Angaben entsprechen zugleich dem 2/3 Beispiel nach § 6a Abs. 3 PAngV.
---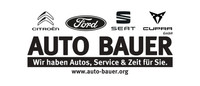 ---
---
---
---
1

VAT deductible

2

You can obtain more information on the official fuel consumption and official specific CO2 emissions of new passenger vehicles from the guideline on fuel consumption and CO2 emissions of new passenger vehicles. This guideline is available free of charge at all dealerships and from Deutsche Automobil Treuhand GmbH at www.dat.de.

3

Dealer price

;
{"vat":"0","art":"6","carby":"7","stccm":"1591","buyonline":"true","fr":"8","stkw":"99","zip":"DE97828","model":"18923","equi":"49,120,110,217,10,142,42,125,121,132,1,38,21,137,156,141,124,173,13,129,41,134,2,32,34,161,17,12,54,159,113,219,130,3,241,150,31,43,231,26,114,23,19,210,136,15,227,122","mia":"true","sthp":"135","leasing":"false","miles":"5","img":"https://secure.pic.autoscout24.net/images-big/688/964/0420964688001.jpg?134f871e06b3a5086a3fbfb877db1c36","price":"3","seg":"compact","rnd":"64","ECO":"NO","tsn":"ACV","stmak":"Kia","fuel":"B","kenteken":"false","did":"20323","stmil":"89125","gear":"M","stmod":"Ceed%20%2F%20cee%27d","cost":"11690","detailpageUrl":"https://www.autoscout24.com/offers/-04a6a1cd-7a1f-4325-8de3-581562a5ce32","stmon":"10","styea":"2015","carid":"420964688","hsn":"1260","make":"39","ad":"dealer","acc":"U","hp":"6","type":"U","zip2":"97828","articleType":"C"}
---