Infiniti
Q30
1.6 16V Premium Sitzhzg|ParkPilot
1.6 16V Premium Sitzhzg|ParkPilot
Egelsbach, DE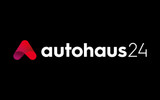 First registration
10/2017
---
Seats

5

Doors

4

Country version

Germany

Offer number

13690631

Warranty

Yes
---
Mileage

First registration

10/2017

General inspection

New

Previous owner

1

Full service history

Yes

Non-smoker vehicle

Yes
---
Power

90 kW (122 hp)

Gearbox

Manual

Engine size

1,595 cc
---
---
Fuel type

Regular/Benzine 91

Fuel consumption

2

6 l/100 km (comb.)

7.9 l/100 km (city)

4.9 l/100 km (country)

CO₂-emissions

2

142 g/km (comb.)

Energy efficiency class

C

CO₂-efficiency

Calculated on basis of measured CO₂-emissions taking into account the mass of the vehicle.

Emission class

Euro 6

Emissions sticker

4 (Green)
---
Comfort & Convenience

Air conditioning
Armrest
Automatic climate control, 2 zones
Cruise control
Electrical side mirrors
Electrically adjustable seats
Hill Holder
Leather steering wheel
Multi-function steering wheel
Parking assist system sensors rear
Power windows
Rain sensor
Seat heating
Start-stop system

Entertainment & Media

Bluetooth
CD player
Hands-free equipment
On-board computer
Radio
Sound system

Safety & Security

ABS
Alarm system
Central door lock
Daytime running lights
Driver-side airbag
Electronic stability control
Emergency brake assistant
Fog lights
Immobilizer
Isofix
Lane departure warning system
Passenger-side airbag
Power steering
Side airbag
Tire pressure monitoring system
Traction control

Extras
---
Colour

Red

Manufacturer colour

Rot

Paint

Metallic

Upholstery colour

Black

Upholstery

Cloth
---
Exclusive leasing offer from Autohaus24
One-time costs
Anzahlung

€ 0,-

Überführungskosten

Enthalten

Zulassungskosten

€ 0,-

Gesamt, einmalig

€ 0,-
General data
Total lease amount

€ 7.518,-

Contract type

Kilometerleasing

Mileage p.a.

10.000 km
Monthly costs
Duration

42 Monate

Monthly installment

€ 179,-
Additional information
More km costs

€ 0,0000

Reduced km of remuneration

€ 0,0000

Effective APR

2,49 %

Debit interest born p.a

2,46 % gebunden

Net loan

€ 7.058,82
TIP
This invoice is an example - you can discuss your preferred rate with the dealer and agree on an individual leasing offer.
Loan brokerage through Renault Bank / Renault Leasing - Geschäftsbereich der RCI Banque S. A. Niederlassung Deutschland, Jagenbergstraße 1, 41468 Neuss
Die Angaben entsprechen zugleich dem 2/3 Beispiel nach § 6a Abs. 3 PAngV.
---
---
Besondere Ausstattung
letzter Service im Juli 2021 bei KM 92300
Außenspiegel elektr. anklappbar
Außenspiegel elektr. verstell- und heizbar
Blinkleuchten LED in Außenspiegel integriert
Bluetooth Audio-Streaming
Einschaltautomatik für Fahrlicht
Fensterheber elektrisch vorn + hinten
Freisprecheinrichtung Bluetooth
Geschwindigkeits-Regelanlage (Tempomat)
Innenspiegel mit Abblendautomatik
Weitere Ausstattung
Lenkrad (Leder) mit Multifunktion
Schadstoffarm nach Abgasnorm Euro 6
Scheibenwischer mit Regensensor
Finanzierungsbeispiel
Monatliche Finanzierungsrate: 104,62 EUR
Effektiver Jahreszins: 3,99 %
Sollzins (gebunden für die gesamte Laufzeit): 3,92 %
Zu finanzierender Kaufpreis: 13.220,00 EUR
Schlussrate: 6.940,50 EUR
Gesamtkreditbetrag: 10.576,00 EUR
Zu zahlender Gesamtbetrag: 11.962,26 EUR
Hierbei handelt es sich um ein repräsentatives 2/3- Beispiel gem. § 6a PAngV. Ein unverbindliches, freibleibendes Angebot der Santander Consumer Bank AG, Santander-Platz 1, 41061 Mönchengladbach für Privatkunden, für die das Autohaus als ungebundener Vermittler beratend tätig ist.
Bonität vorausgesetzt.
Inzahlungnahme
aller
Fabrikate und Modelle! Änderungen und Zwischenverkauf vorbehalten! Die Fahrzeugbeschreibung dient lediglich der allg. Identifizierung des Fahrzeuges und stellt keine Zusicherung im kaufrechtlichen Sinne dar. Die Angaben erheben nicht den Anspruch auf Vollständigkeit. Die gemachten Angaben/Beschreibungen sind unverbindlich und dienen nicht als zugesicherte Eigenschaften. Der Verkäufer übernimmt keine Haftung für Tipp u. Datenübermittlungsfehler. Ausstattungen sind ggfs. gesondert zu prüfen. Die detaillierte Ausstattung und weitere Angebote finden Sie auf
autohaus24.de
!
---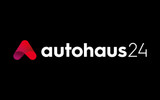 Contact
Team Frankfurt / Egelsbach
---
---
---
---
1

VAT deductible

2

You can obtain more information on the official fuel consumption and official specific CO2 emissions of new passenger vehicles from the guideline on fuel consumption and CO2 emissions of new passenger vehicles. This guideline is available free of charge at all dealerships and from Deutsche Automobil Treuhand GmbH at www.dat.de.

3

Dealer price

;
{"vat":"1","art":"6","carby":"0","stccm":"1595","buyonline":"true","fr":"9","stkw":"90","zip":"DE63329","model":"21174","equi":"49,120,110,37,115,5,10,142,42,125,157,121,132,1,38,137,124,13,129,41,134,2,32,34,148,17,12,113,155,3,241,18,150,16,127,31,26,114,19,15,122","mia":"true","sthp":"122","leasing":"false","miles":"6","img":"https://secure.pic.autoscout24.net/images-big/170/982/0424982170001.jpg?471977f440c79811e4a934599cbf9bfc","price":"3","seg":"compact","rnd":"78","ECO":"YES","stmak":"Infiniti","fuel":"B","kenteken":"false","did":"13062511","stmil":"102575","gear":"M","stmod":"Q30","cost":"13220","detailpageUrl":"https://www.autoscout24.com/offers/-049675fb-783f-418e-9840-f6c2e429a8d4","stmon":"10","styea":"2017","carid":"424982170","make":"16355","ad":"dealer","acc":"U","hp":"5","type":"U","zip2":"63329","articleType":"C"}
---