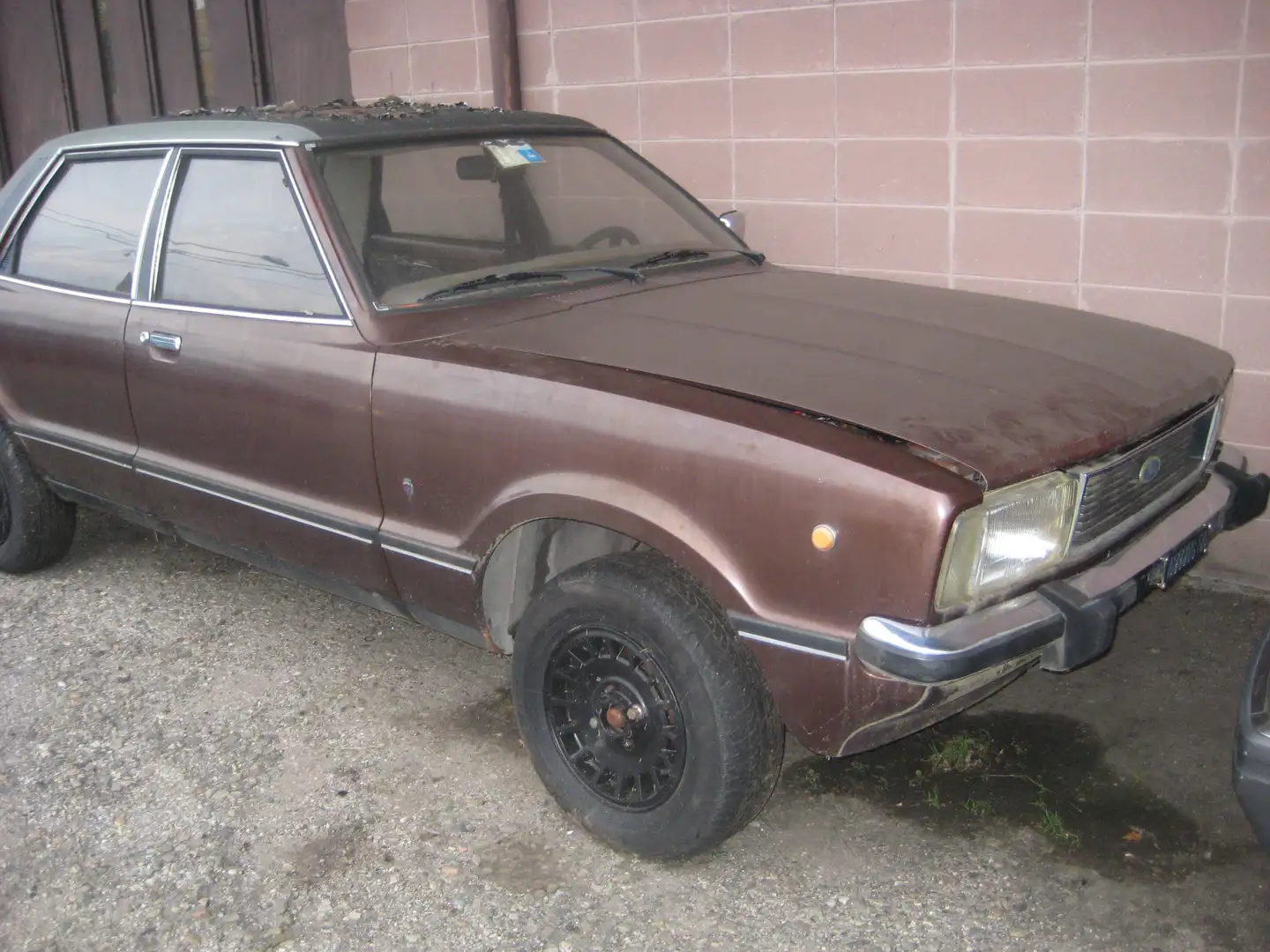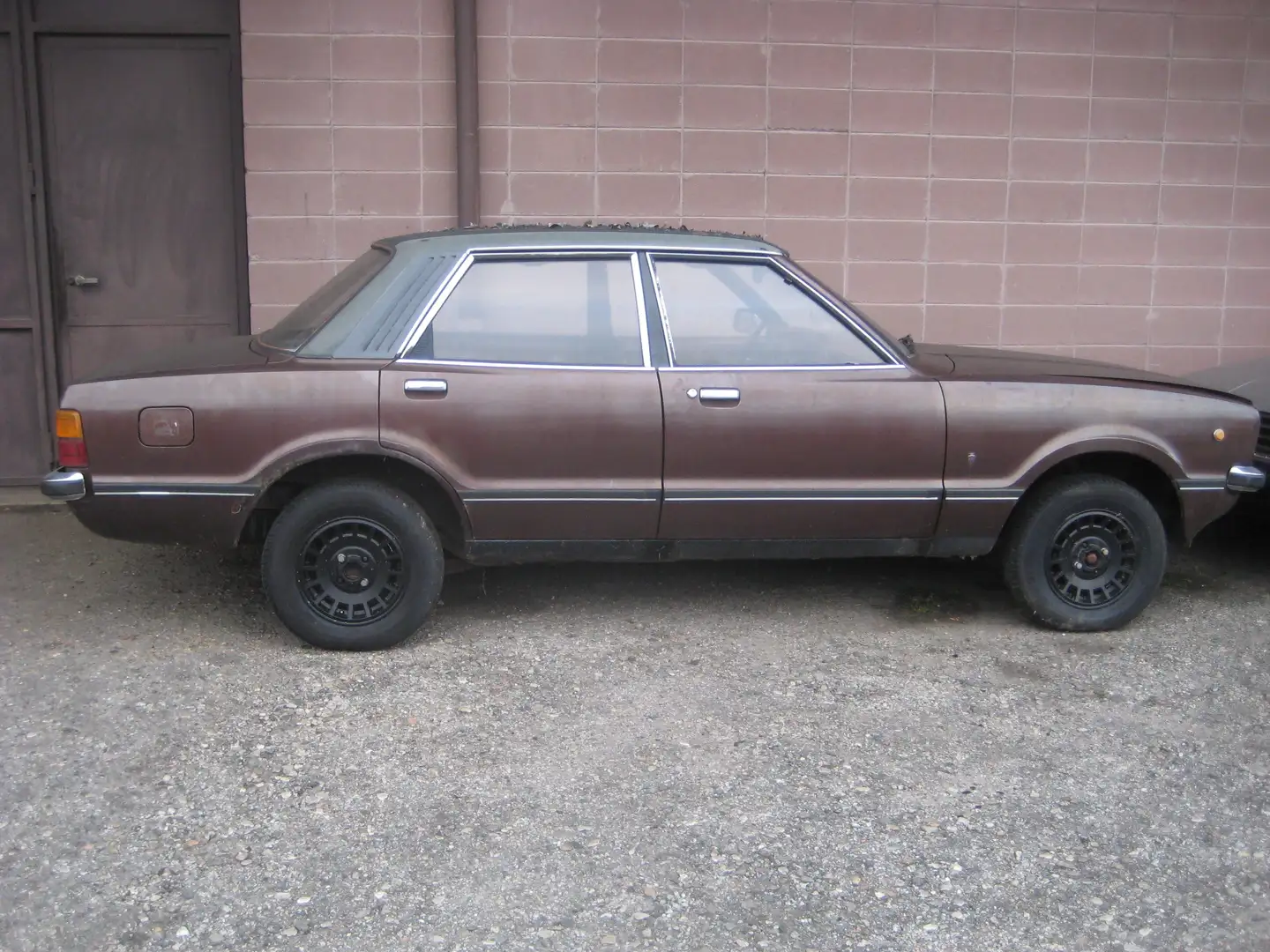 First registration
05/1976
---
Body type

Sedan

Type

Used

Drivetrain

Rear

Seats

5

Doors

4

Country version

Italy
---
Mileage

First registration

05/1976

Last service

10/2021

Previous owner

3

Last timing belt change

10/2021
---
Power

71 kW (97 hp)

Gearbox

Manual

Engine size

2,000 cc

Gears

4

Cylinders

4
---
---
Colour

Brown

Manufacturer colour

Tetto nero

Paint

Metallic

Upholstery colour

Beige

Upholstery

Cloth
---
Autovettura d'epoca anno 1976, in situazione di completo restauro come possibile vedere dalle foto.
Vettura perfettamente funzionante (parte meccanica gia' definita) ,con sedili e pannelli
porte rifatti totalmente, e prossimi al montaggio
Prossimo passaggio restauro completo di carrozzeria , come da foto allegate
La vettura e' visibile previo appuntamento
Viene venduta in qualsiasi stato avanzamento lavori, con calcolo al momento dei costi sostenuti, oltre al prezzo esposto..
Attualmente il prezzo e' di euro 4500,00..
---
Exclusive leasing offer from Auto & Stile sas
One-time costs
Down payment

€ 0,-

Transfer cost

Enthalten

Registration cost

€ 220,-

Total, unique

€ 220,-
General data
Total lease amount

€ 14.736,-

Contract type

Kilometerleasing

Mileage p.a.

10.000 km
Monthly costs
Duration

48 Monate

Monthly installment

€ 307,-
Additional information
More km costs

€ 0,0797

Reduced km of remuneration

€ 0,0321

Effective APR

1,47 %

Debit interest born p.a

1,47 % gebunden

Net loan

€ 33.910,-
TIP
This invoice is an example - you can discuss your preferred rate with the dealer and agree on an individual leasing offer.
Loan brokerage through Volkswagen Leasing GmbH, Gifhorner Straße 57, 38112 Braunschweig
Die Angaben entsprechen zugleich dem 2/3 Beispiel nach § 6a Abs. 3 PAngV.
---
---
---
1

VAT deductible

2

You can obtain more information on the official fuel consumption and official specific CO2 emissions of new passenger vehicles from the guideline on fuel consumption and CO2 emissions of new passenger vehicles. This guideline is available free of charge at all dealerships and from Deutsche Automobil Treuhand GmbH at www.dat.de.

3

Dealer price

;
{"vat":"0","art":"6","carby":"0","stccm":"2000","buyonline":"true","fr":"3","stkw":"71","zip":"IT21040","model":"2159","mia":"false","sthp":"97","leasing":"false","miles":"4","img":"https://secure.pic.autoscout24.net/images-big/850/503/0426503850001.jpg?531d73b36ecc8de838d742f72ec5f2f2","price":"1","seg":"mediumclass,oldtimer","rnd":"7","ECO":"NO","stmak":"Ford","fuel":"B","kenteken":"false","did":"15644830","stmil":"70600","gear":"M","stmod":"Taunus","cost":"4500","detailpageUrl":"https://www.autoscout24.com/offers/-641c89af-212f-4113-a248-b9fce9305bb0","stmon":"5","styea":"1976","carid":"426503850","make":"29","ad":"dealer","acc":"U","hp":"4","type":"U","zip2":"21040","articleType":"C"}
---