Ford
Fiesta
1.5 TDCi Trend - GPS
Tielt, BE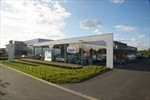 First registration
09/2014
---
Body type

Sedan

Type

Used

Drivetrain

Front
Doors

5

Offer number

15645

Warranty

12 months
---
Mileage

First registration

09/2014

Previous owner

1

Non-smoker vehicle

Yes
---
Power

55 kW (75 hp)

Gearbox

Manual

Engine size

1,499 cc

Gears

5
---
---
Fuel type

Diesel

CO₂-emissions

2

98 g/km (comb.)

Emission class

Euro 5
---
Comfort & Convenience

Air conditioning
Multi-function steering wheel
Navigation system

Entertainment & Media

Bluetooth
MP3
On-board computer
USB

Safety & Security

Central door lock
Driver-side airbag
Emergency system
Passenger-side airbag
Side airbag
Tire pressure monitoring system

Extras
---
Colour

Blue

Paint

Metallic

Upholstery colour

Black

Upholstery

Cloth
---
Exclusive leasing offer from Traxxion Tielt
One-time costs
Anzahlung

€ 0,-

Überführungskosten

Keine Angabe

Zulassungskosten

€ 0,-

Gesamt, einmalig

€ 0,-
General data
Total lease amount

€ 21.729,24

Contract type

Kilometerleasing

Mileage p.a.

10.000 km

Leasing Factor

0,79
Monthly costs
Duration

36 Monate

Monthly installment

€ 603,59
Additional information
More km costs

€ 0,0961

Reduced km of remuneration

€ 0,0641

Effective APR

3,52 %

Debit interest born p.a

3,47 % gebunden

Net loan

€ 54.258,75
TIP
This invoice is an example - you can discuss your preferred rate with the dealer and agree on an individual leasing offer.
Loan brokerage through BMW Bank GmbH - Lilienthalallee 26 - 80939 München
Die Angaben entsprechen zugleich dem 2/3 Beispiel nach § 6a Abs. 3 PAngV.
---
---
GPS Business, GPS Professional, Spraakbediening,

---
Deze tweedehandswagen wordt u aangeboden met keuring, onderhoud en 12 maanden garantie.
Wagen in prima staat, te bezichtigen bij Garage Traxxion in Tielt.
Contacteer ons op tom@traxxion.beof 051/42.63.99.
Interessante financieringen bij Garage Traxxion.
Wij bieden u een scherp tarief op al onze tweedehandswagens, vrijblijvende aanvraag van financiering, vraag ernaar!

---
---
---
---
---
---
---
---
-

---
Nous vous offrons la voiture avec contrôle technique, entretien et 12 mois de garanti.
Voiture en parfait état, à visiter chez Garage Traxxion à Tielt.
Contactez-nous sur tom@traxxion.beou 051/42 63 99.
Des financements très intéressants chez Garage Traxxion. Nous vous offrons un tarif compétitif sur toutes nos voitures d'occasion.

---
---
---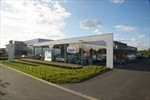 ---
---
---
---
1

VAT deductible

2

You can obtain more information on the official fuel consumption and official specific CO2 emissions of new passenger vehicles from the guideline on fuel consumption and CO2 emissions of new passenger vehicles. This guideline is available free of charge at all dealerships and from Deutsche Automobil Treuhand GmbH at www.dat.de.

3

Dealer price

;
{"vat":"0","art":"6","carby":"0","stccm":"1499","buyonline":"true","fr":"8","stkw":"55","zip":"BE8700","model":"1758","equi":"110,37,5,156,41,2,32,161,17,149,3,150,43,114,23,122","mia":"true","sthp":"75","leasing":"false","miles":"5","img":"https://secure.pic.autoscout24.net/images-big/584/753/0425753584001.jpg?0288dab3ae91926bbef99ab8fac54a42","price":"2","seg":"subcompact","rnd":"5","ECO":"NO","stmak":"Ford","fuel":"D","kenteken":"false","did":"5174","stmil":"77322","gear":"M","stmod":"Fiesta","cost":"7990","detailpageUrl":"https://www.autoscout24.com/offers/-becabaa4-8199-447d-b404-44ed6f4520fd","stmon":"9","styea":"2014","carid":"425753584","make":"29","ad":"dealer","acc":"U","hp":"3","type":"U","zip2":"8700","articleType":"C"}
---