Ford
Fiesta
1.25 SYNC Edition Winterpaket GJ-Reifen
1.25 SYNC Edition Winterpaket GJ-Reifen
Magdeburg, DE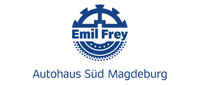 Emil Frey Autohaus Süd Magdeburg
First registration
12/2013
---
Body type

Sedan

Type

Used

Drivetrain

Front
Seats

5

Doors

5

Country version

Germany

Offer number

101788450

Model code

8566/AOP

Warranty

12 months
---
Mileage

First registration

12/2013

Production date

2013

General inspection

03/2023

Previous owner

2

Full service history

Yes

Non-smoker vehicle

Yes
---
Power

60 kW (82 hp)

Gearbox

Manual

Engine size

1,242 cc

Gears

5

Cylinders

4

Empty weight

1,045 kg
---
---
Fuel type

Super 95

Fuel consumption

2

5.2 l/100 km (comb.)

6.8 l/100 km (city)

4.3 l/100 km (country)

CO₂-emissions

2

122 g/km (comb.)

Energy efficiency class

C

CO₂-efficiency

Calculated on basis of measured CO₂-emissions taking into account the mass of the vehicle.

Emission class

Euro 5

Emissions sticker

4 (Green)
---
Comfort & Convenience

Air conditioning
Electrical side mirrors
Electrically heated windshield
Hill Holder
Multi-function steering wheel
Power windows
Seat heating
Split rear seats

Entertainment & Media

Bluetooth
CD player
Hands-free equipment
MP3
On-board computer
Radio
USB

Safety & Security

ABS
Central door lock
Central door lock with remote control
Daytime running lights
Driver-side airbag
Electronic stability control
Emergency system
Head airbag
Immobilizer
Isofix
Passenger-side airbag
Power steering
Rear airbag
Side airbag
Traction control

Extras

All season tyres
Alloy wheels (15")
E10-enabled
Emergency tyre
Emergency tyre repair kit
Spoiler
Steel wheels
Voice Control
Winter package
---
Colour

Brown

Manufacturer colour

Castano-Braun Metallic

Paint

Metallic

Upholstery colour

Grey

Upholstery

Cloth
---
Exclusive leasing offer from Emil Frey Autohaus Süd Magdeburg
One-time costs
Anzahlung

€ 0,-

Überführungskosten

Enthalten

Zulassungskosten

Enthalten

Gesamt, einmalig

€ 0,-
General data
Total lease amount

€ 16.996,80

Contract type

Kilometerleasing

Mileage p.a.

10.000 km

Leasing Factor

2,08
Monthly costs
Duration

48 Monate

Monthly installment

€ 354,-
Additional information
More km costs

€ 0,2016

Reduced km of remuneration

€ 0,0806

Effective APR

3,65 %

Debit interest born p.a

3,59 % gebunden

Net loan

€ 33.232,40
TIP
This invoice is an example - you can discuss your preferred rate with the dealer and agree on an individual leasing offer.
Loan brokerage through Toyota Leasing GmbH, Toyota Allee 5, 50415 Köln
Die Angaben entsprechen zugleich dem 2/3 Beispiel nach § 6a Abs. 3 PAngV.
---
---
Standort:
Halberstädter Chausee 200 - 39116 Magdeburg
Angebotsnummer: 101788450 / SF175643
Garantie: Zusatzgarantie bis:
Das Fahrzeug wurde für den deutschen Markt produziert - Kein Reimport!
Alle Angaben ohne Gewähr, Irrtümer, Druckfehler und Zwischenverkauf vorbehalten. Wir bieten Ihnen laufend attraktive Finanzierungsmöglichkeiten und günstige Sonderkonditionen. Bei Interesse erstellen wir Ihnen sehr gern ein individuelles Angebot.
---
Lackierung:Innenausstattung:
Paket: Cool & Sound-Paket II
Audio:
Freisprechanlage mit Bluetooth
Räder:
Bereifung: 4 Ganzjahresreifen, laufrichtungsgebunden
Sicht:
Frontscheibe, beheizbar
Paket: Winter
Klimaanlage
Beleuchtung:Bremsen:Komfort:Sitze:
---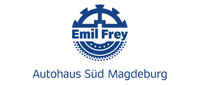 Emil Frey Autohaus Süd Magdeburg
---
---
---
---
1

VAT deductible

2

You can obtain more information on the official fuel consumption and official specific CO2 emissions of new passenger vehicles from the guideline on fuel consumption and CO2 emissions of new passenger vehicles. This guideline is available free of charge at all dealerships and from Deutsche Automobil Treuhand GmbH at www.dat.de.

3

Dealer price

;
{"vat":"0","art":"6","carby":"0","stccm":"1242","buyonline":"true","fr":"7","stkw":"60","zip":"DE39116","model":"1758","equi":"49,110,37,115,217,5,10,42,125,46,216,211,238,121,132,1,21,137,156,124,212,173,13,41,2,32,34,45,161,17,149,12,135,3,31,43,231,26,114,47,15,122","mia":"true","sthp":"82","leasing":"false","miles":"6","img":"https://secure.pic.autoscout24.net/images-big/787/699/0424699787001.jpg?1f987bd3167b41b80e8640849beb8bc0","price":"2","seg":"subcompact","rnd":"9","ECO":"NO","tsn":"AOP","stmak":"Ford","fuel":"B","kenteken":"false","did":"5431173","stmil":"124232","gear":"M","stmod":"Fiesta","cost":"6581","detailpageUrl":"https://www.autoscout24.com/offers/-c2835b5b-4b17-4152-989e-365072e8440c","stmon":"12","styea":"2013","carid":"424699787","hsn":"8566","make":"29","ad":"dealer","acc":"U","hp":"3","type":"U","zip2":"39116","articleType":"C"}
---