Fiat
Tipo
SW 1.3 Multijet II Mirror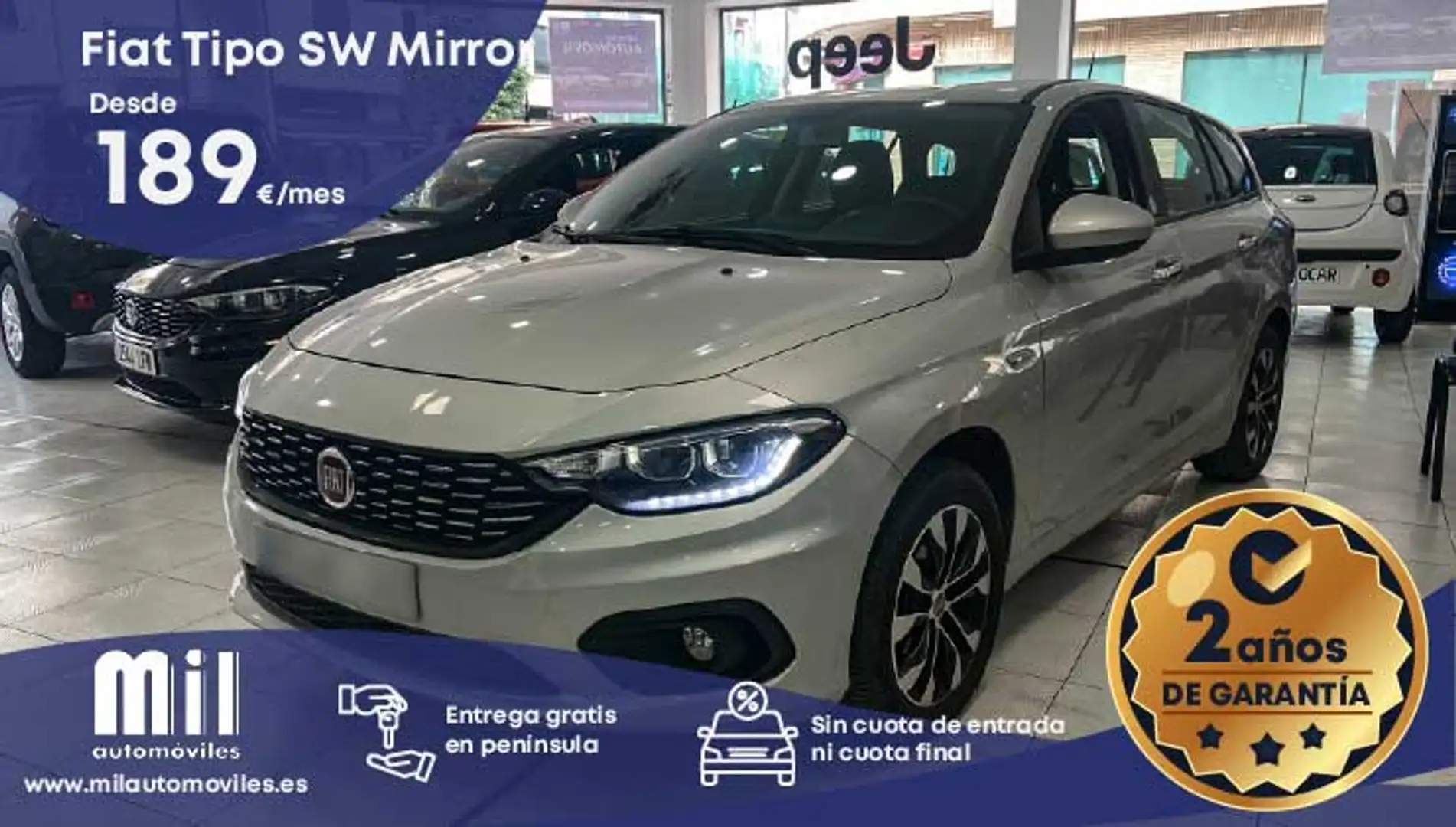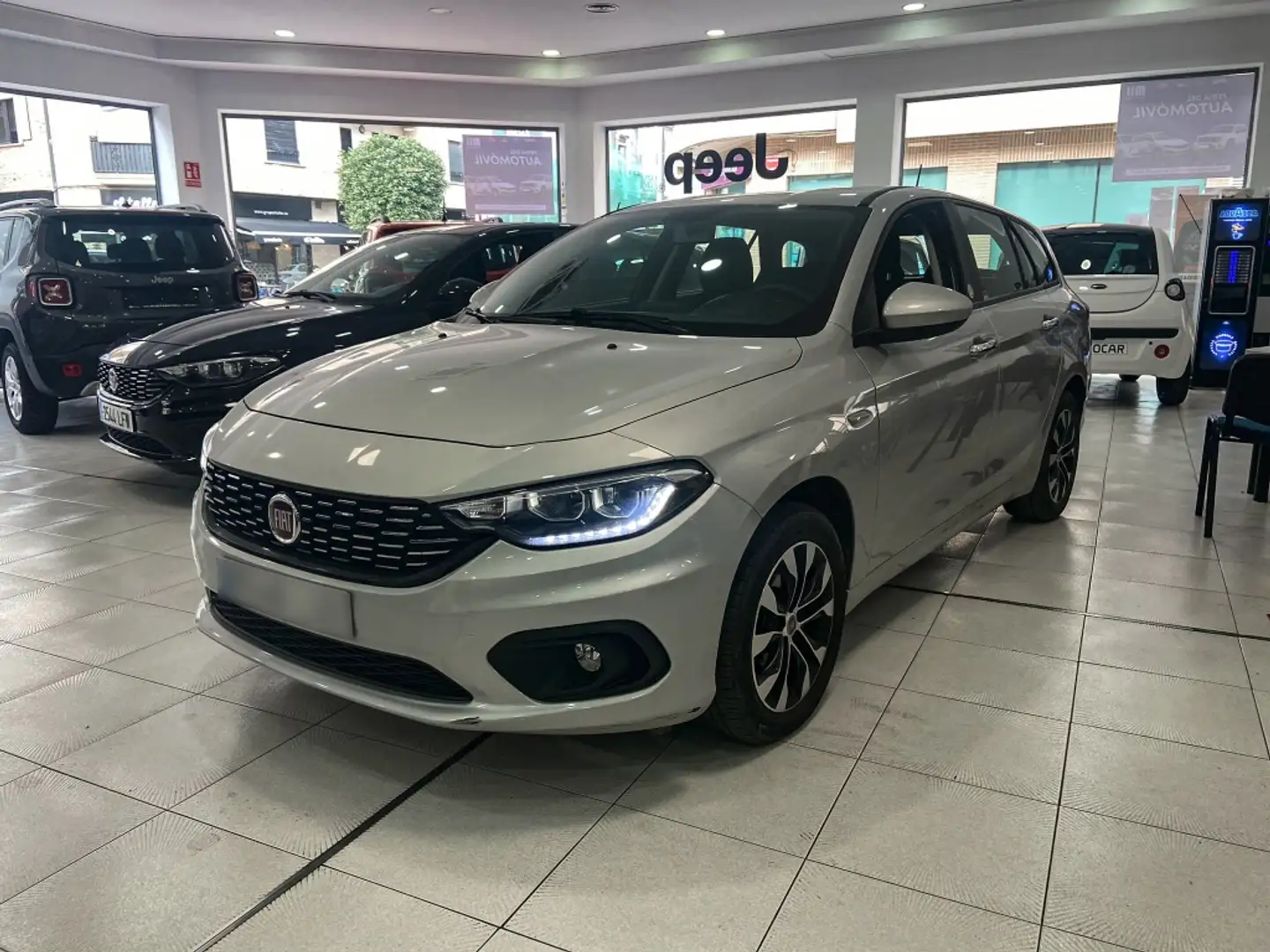 SW 1.3 Multijet II Mirror
BENETUSER, ES
MIL AUTOMOVILES , JEEP , FIAT y ALFA ROMEO
First registration
03/2020
---
Body type

Station wagon

Type

Used

Drivetrain

Front

Seats

5

Doors

5

Country version

Spain

Offer number

6307305

Warranty

24 months
---
Mileage

First registration

03/2020
---
Power

70 kW (95 hp)

Gearbox

Manual

Engine size

1,248 cc

Gears

5

Cylinders

4

Empty weight

1,320 kg
---
---
Fuel type

Diesel

Fuel consumption

2

4.2 l/100 km (comb.)

5.3 l/100 km (city)

3.5 l/100 km (country)
---
Comfort & Convenience

Air conditioning
Electrical side mirrors
Power windows
Split rear seats
Start-stop system

Safety & Security

ABS
Central door lock
Daytime running lights
Driver-side airbag
Electronic stability control
Fog lights
Isofix
Passenger-side airbag
Power steering
Side airbag
Traction control
---
Fiat Tipo SW Mirror-
Bienvenido a Mil Automóviles, tu concesionario en Benetússer, Valencia. Servicio oficial Fiat, Jeep, Alfa Romeo. El mejor precio garantizado.
Ven a visitarnos y descubre nuestras ofertas.
-
Información del vehículo:
✅ Fiat Tipo SW 1.3 Multijet 95cv Mirror
✅ Año: 2020
✅ Procedencia: Gerencia
✅ K.M.: 11.794
✅ Etiqueta Medioambiental C
✅ Garantía Oficial de la marca  12 meses
·
ℹ️ Todos los gastos incluidos (matriculación, impuestos, cambio de nombre, etc)
·
Equipamiento:
Faros halógenos con acabado en LED
· Pantalla TFT en cuadro de mandos
· Llantas de aleación de 38 cm (16'')
· Pantalla  UconnectTM HD de 7" con CarPlay & Android AutoTM  integrados
· Volante multifunción con comandos de voz Blue&Me
· Climatizador con filtro antipolen
· Luces antiniebla
· Control Cruise
· Insignia Mirror 
· Depósito AdBlue
· Llantas bicolor en de 16"
---
---
Precio con FINAN-PREVER: 12.998€    (TODO INCLUIDO)
<hr>
Promoción válida con la entrega de un vehículo a partir de 10 años: 14.998€
DESCUENTO FINAN-PREVER APLICADO EN EL PRECIO FINAL DE VENTA
Vehículo revisado en 200 puntos de calidad. Kilómetros garantizados y ausencia de daños estructurales.
Oferta válida, salvo error tipográfico. Vigente mientras las tarifas y promociones oficiales de la marca no varíen. Esta oferta no tiene carácter contractual.
Para  estudiar  tu financiación y calcular tu cuota a medida solo necesitamos  tu última nómina, DNI por ambas caras y un recibo bancario. Con una foto de todo nos valdría. 
Estudio gratuito, sin compromiso.
Condiciones de la financiación
VEHICULO de GERENCIA con Garantía Oficial
Financiación solo :
Justificante de cuenta bancaria
Precio sin financiación: 14998 euros
---
Exclusive leasing offer from MIL AUTOMOVILES , JEEP , FIAT y ALFA ROMEO
One-time costs
Down payment

€ 10.000,-

Transfer cost

Keine Angabe

Registration cost

Keine Angabe

Total, unique

€ 10.000,-
General data
Contract type

Kilometerleasing

Mileage p.a.

10.000 km
Monthly costs
Duration

48 Monate

Monthly installment

€ 1.522,-
Additional information
More km costs

€ 0,2140

Reduced km of remuneration

€ 0,1427

Effective APR

5,11 %

Debit interest born p.a

4,99 % kombiniert

Net loan

€ 112.302,52

Final installment

€ 0,-
TIP
This invoice is an example - you can discuss your preferred rate with the dealer and agree on an individual leasing offer.
Loan brokerage through BMW Bank GmbH,Lilienthalallee 26,80939,München
Die Angaben entsprechen zugleich dem 2/3 Beispiel nach § 6a Abs. 3 PAngV.
---
MIL AUTOMOVILES , JEEP , FIAT y ALFA ROMEO
---
---
---
---
1

VAT deductible

2

You can obtain more information on the official fuel consumption and official specific CO2 emissions of new passenger vehicles from the guideline on fuel consumption and CO2 emissions of new passenger vehicles. This guideline is available free of charge at all dealerships and from Deutsche Automobil Treuhand GmbH at www.dat.de.

3

Dealer price

;
{"vat":"1","art":"5","carby":"0","stccm":"1248","buyonline":"false","fr":"11","stkw":"70","zip":"ES46910","model":"1752","equi":"37,115,5,42,125,121,1,21,13,2,32,17,12,113,3,31,19","mia":"true","sthp":"95","leasing":"false","miles":"2","img":"https://secure.pic.autoscout24.net/images-big/306/053/0427053306001.jpg?4f01eabdd4621fda5df1608a111a6098","price":"3","seg":"compact","rnd":"55","ECO":"NO","stmak":"Fiat","fuel":"D","kenteken":"false","did":"21393763","stmil":"11794","gear":"M","stmod":"Tipo","cost":"12998","detailpageUrl":"https://www.autoscout24.com/offers/-bdf849f2-c118-4bc6-9d3a-6ae3e6d97cdb","stmon":"3","styea":"2020","carid":"427053306","make":"28","ad":"dealer","acc":"U","hp":"4","type":"U","zip2":"46910","articleType":"C"}
---