Fiat
Ducato
L2H2 SERIE 8|260°|KLIMA|KAMERA|LOUNGE
L2H2 SERIE 8|260°|KLIMA|KAMERA|LOUNGE
Offenbach am Main, DE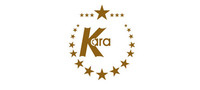 Kara Automobile Offenbach GmbH
---
Body type

Van

Type

New

Seats

3

Doors

4

Country version

Germany

Offer number

XX110344

Warranty

Yes

Available from

15/08/2022
---
Mileage

Non-smoker vehicle

Yes
---
Power

118 kW (160 hp)

Gearbox

Automatic

Engine size

2,184 cc
---
---
Fuel type

Diesel

Fuel consumption

2

6.7 l/100 km (comb.)

7 l/100 km (city)

6.5 l/100 km (country)

CO₂-emissions

2

176 g/km (comb.)

Energy efficiency class

A

CO₂-efficiency

Calculated on basis of measured CO₂-emissions taking into account the mass of the vehicle.

Emission class

Euro 6d-TEMP

Emissions sticker

4 (Green)
---
Comfort & Convenience

Air conditioning
Armrest
Automatic climate control
Cruise control
Electrical side mirrors
Hill Holder
Keyless central door lock
Leather steering wheel
Multi-function steering wheel
Navigation system
Parking assist system camera
Parking assist system sensors rear
Power windows
Rain sensor
Sliding door right
Start-stop system

Entertainment & Media

Android Auto
Apple CarPlay
Bluetooth
Digital cockpit
Digital radio
Hands-free equipment
Induction charging for smartphones
Integrated music streaming
On-board computer
Radio
USB
WLAN / WiFi hotspot

Safety & Security

ABS
Central door lock
Daytime running lights
Driver-side airbag
Electronic stability control
LED Daytime Running Lights
Power steering
Traction control
Traffic sign recognition

Extras

Steel wheels
Summer tyres
Touch screen
Voice Control
---
Colour

Grey

Manufacturer colour

LANZAROTE GRAU (385)

Upholstery colour

Grey

Upholstery

Cloth
---
Herzlich Willkommen bei Kara Automobile Offenbach GmbH
Leasing / Finanzierung ab 0,00%
Verkauf von Neu - Jahres - Gebrauchtwagen
Premium Garantie bis zu 36 Monaten gegen Aufpreis möglich
Wir bieten optionale Dienstleistungen wie; Kommissionsgeschäft, Werkstatt, Reifeneinlagerung, Zulassung, Winter & Klimacheck
Abholung vom Flughafen / Bahnhof
Sie haben eine lange Anreise und möchten sich von unseren Fahrzeugen vorab virtual überzeugen? Kein Problem! Nutzen Sie unseren WhatsApp Service. 
---
BILDER DIENEN ALS MUSTER. FAHRZEUGFARBE LANZAROTE GRAU! Fiat Ducato 30 L2H2 KaWa (Kastenwagen) AUTOMATIC "LOUNGE" 160 MJT Euro-6D-Temp!4 Jahre Werksgarantie bis maximal 100.000 km (2 Jahre Neuwagengarantie ohne km-Begrenzung, danach 2 weitere Jahre Funktionsgarantie Maximum Care (ohne Selbstbeteiligung) bis 100.000 km, erweiterbar auf bis zu 5 Jahre und bis zu 250.000 km).
---
TECHNISCHE DATEN: Zulässige Anhängelast ungebremst (Kg) 750Zulässige Anhängelast gebremst (Kg) 2500Zulässiges Gesamtgewicht (Kg) 3000
---
Zuladung (kg) 1000Länge Laderaum (mm) 3120Breite Laderaum (mm) 1870Höhe Laderaum (mm) 1932
---

EXTRAS:

01P Akustisches Warnsignal für Fußgänger (Rückfahrwarner)2DA Paket "Lounge" (140,041,316,2PZ,0XW,RFX,GX4,026,341,2QF)320 Lenkrad und Schaltknauf in Leder361 Laderaum-Seitenverkleidung bis Gurthöhe (Serie bei langem Radstand mit Überhang L5)
365 Reifendrucksensor619 Heckflügeltüren mit 260° Öffnung (Bei Auswahl Opt. 519 i.V.m. 619, muss Opt. 029 mitbestellt werden)
734 Seitliche Verzurrösen786 Ersatzradhalterung7WV Ablage unter Fahrersitz823 12V Steckdose im Laderaum835 Ablagefach im DachJKU 230-Volt-Steckdose am Amaturenbrett
LHA LED-Beleuchtung im Laderaum (nicht für Snoeks Opt. 5M7/5M8)LM1 LED-TagfahrlichtMO3 Steuerungsoption: Identifikation "mit Klima"
NHR Cruise Control
RS3 USB Schnittstelle am Armaturenbrett (statt Raucherpaket)
---
Irrtümer und Schreibfehler vorbehalten !Unverbindliches Angebot !
---
Exclusive leasing offer from Kara Automobile Offenbach GmbH
One-time costs
Down payment

€ 4.976,-

Transfer cost

Keine Angabe

Registration cost

Keine Angabe

Total, unique

€ 4.976,-
General data
Contract type

Kilometerleasing

Mileage p.a.

10.000 km
Monthly costs
Duration

24 Monate

Monthly installment

€ 365,-
Additional information
More km costs

€ 0,0000

Reduced km of remuneration

€ 0,0000

Effective APR

5,33 %

Debit interest born p.a

5,33 % gebunden

Net loan

€ 24.880,-

Final installment

€ 11.074,39
TIP
This invoice is an example - you can discuss your preferred rate with the dealer and agree on an individual leasing offer.
Loan brokerage through Volkswagen Bank GmbH
Die Angaben entsprechen zugleich dem 2/3 Beispiel nach § 6a Abs. 3 PAngV.
---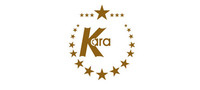 Kara Automobile Offenbach GmbH
Contact
Muhammet Büyükyildirim
---
---
---
---
1

VAT deductible

2

You can obtain more information on the official fuel consumption and official specific CO2 emissions of new passenger vehicles from the guideline on fuel consumption and CO2 emissions of new passenger vehicles. This guideline is available free of charge at all dealerships and from Deutsche Automobil Treuhand GmbH at www.dat.de.

3

Dealer price

;
{"vat":"1","art":"12","carby":"0","stccm":"2184","buyonline":"false","fr":"new","stkw":"118","zip":"DE63069","model":"14783","equi":"110,37,138,115,5,10,142,153,42,228,121,221,1,220,38,137,224,156,141,124,212,13,129,41,134,2,161,17,12,159,113,245,130,223,162,127,31,114,23,30,210,122,222","mia":"true","sthp":"160","leasing":"false","miles":"1","img":"https://secure.pic.autoscout24.net/images-big/592/788/0425788592001.jpg?372600d8a5a5d64ee2d5edd7ef931972","price":"6","seg":"minivans,widevans,utilities","rnd":"2","ECO":"YES","stmak":"Fiat","fuel":"D","kenteken":"false","did":"37244042","stmil":"5","gear":"A","stmod":"Ducato","cost":"39490","detailpageUrl":"https://www.autoscout24.com/offers/-e22714f4-25e3-4089-ab17-f58a77866475","carid":"425788592","make":"28","ad":"dealer","acc":"N","hp":"7","type":"N","zip2":"63069","articleType":"C"}
---