Fiat
500X
SPORT 1.0 Firefly Turbo 4x2, Navi, Kamera, PDC vo.
SPORT 1.0 Firefly Turbo 4x2, Navi, Kamera, PDC vo.
Oberursel, DE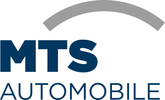 First registration
11/2021
---
Body type

Off-Road/Pick-up

Type

Demonstration

Drivetrain

Front
Seats

5

Doors

5

Country version

Germany

Offer number

MP901657

Warranty

12 months
---
Mileage

First registration

11/2021

Previous owner

1

Full service history

Yes

Non-smoker vehicle

Yes
---
Power

88 kW (120 hp)

Gearbox

Manual

Engine size

999 cc

Gears

6

Cylinders

3

Empty weight

1,320 kg
---
---
Fuel type

Super 95

Fuel consumption

2

5.9 l/100 km (comb.)

7.2 l/100 km (city)

5.2 l/100 km (country)

CO₂-emissions

2

135 g/km (comb.)

Energy efficiency class

C

CO₂-efficiency

Calculated on basis of measured CO₂-emissions taking into account the mass of the vehicle.

Emission class

Euro 6d
---
Comfort & Convenience

Air conditioning
Armrest
Automatic climate control
Cruise control
Electrical side mirrors
Electrically adjustable seats
Electrically heated windshield
Hill Holder
Keyless central door lock
Leather steering wheel
Light sensor
Lumbar support
Multi-function steering wheel
Navigation system
Parking assist system camera
Parking assist system sensors front
Parking assist system sensors rear
Power windows
Rain sensor
Seat heating
Start-stop system

Entertainment & Media

Android Auto
Apple CarPlay
Bluetooth
Digital cockpit
Digital radio
Hands-free equipment
MP3
On-board computer
Radio
Sound system
USB

Safety & Security

ABS
Adaptive Cruise Control
Bi-Xenon headlights
Blind spot monitor
Central door lock
Daytime running lights
Distance warning system
Driver-side airbag
Electronic stability control
Emergency brake assistant
Fog lights
Immobilizer
Isofix
LED Daytime Running Lights
LED Headlights
Lane departure warning system
Passenger-side airbag
Power steering
Side airbag
Tire pressure monitoring system
Traction control
Traffic sign recognition
Xenon headlights

Extras

Alloy wheels
Catalytic Converter
Roof rack
Touch screen
Voice Control
---
Colour

Black

Manufacturer colour

Cinema schwarz

Paint

Metallic

Upholstery

Cloth
---
Exclusive leasing offer from MTS Automobile GmbH
One-time costs
Anzahlung

€ 0,-

Überführungskosten

Keine Angabe

Zulassungskosten

Keine Angabe

Gesamt, einmalig

€ 0,-
General data
Contract type

Kilometerleasing

Mileage p.a.

10.000 km
Monthly costs
Duration

36 Monate

Monthly installment

€ 545,-
Additional information
Effective APR

2,46 %

Debit interest born p.a

2,46 % gebunden

Net loan

€ 41.429,-

Final installment

€ 0,-
TIP
This invoice is an example - you can discuss your preferred rate with the dealer and agree on an individual leasing offer.
Loan brokerage through Audi Leasing - Zweigniederlassung der Volkswagen Leasing GmbH - Gifhorner Straße 57 - 38112 Braunschweig
Die Angaben entsprechen zugleich dem 2/3 Beispiel nach § 6a Abs. 3 PAngV.
---
---
GetriebeTechnik
Bordcomputer
Start-Stop-Automatik
Volldigitales Kombiinstrument
Assistenten
Totwinkel-Assistent
Verkehrszeichenerkennung
Regensensor
Fernlichtassistent
Lichtsensor
Notbremsassistent
Berganfahrassistent
Spurhalteassistent
Abstandsregeltempomat
Kollisionswarner
Komfort
Klimaautomatik
Servolenkung
Zentralverriegelung
Elektrischer Fensterheber
Sitzheizung
Elektrische Aussenspiegel
Teilbare Ruecksitzlehne
Tempomat
Multifunktionslenkrad
Keyless Go Startfunktion
Elektrische Sitze
Innenspiegel autom. abblendbar
Mittelarmlehne
Innenraumfilter
Lenksaeule einstellbar
ParkDistanceControl vorne und hinten
Beheizbare Frontscheibe
Keyless Entry
Memory Sitze
Lordosenstütze
Lederlenkrad
Geschwindigkeitsbegrenzungsanlage
Sicht
LED-Hauptscheinwerfer
LED-Tagfahrlicht
LED-Rueckleuchten
Nebelscheinwerfer
Rückfahrkamera
Sicherheit
ABS
Airbag
Beifahrer-Airbag
Wegfahrsperre
Seitenairbags
ESP
Antriebsschlupfregelung
Reifendruckkontrolle
Traktionskontrolle
Kopfairbag
Kindersitzbefestigung
Entertainment
Navigationssystem
Soundsystem
Radio
Telefonvorbereitung
AUX-In
USB-Anschluss
MP3
Bluetooth
Freisprecheinrichtung
Apple CarPlay
Android Auto
Sprachsteuerung
DAB
Touchscreen
Musikstreaming
Umwelt
Grüne Umweltplakette
Energieeffizienzklasse C
Qualität
Garantie
Scheckheftgepflegt
HUAU neu
Nichtraucherfahrzeug
Sonstiges
Katalysator
Metallic
Alufelgen
Dachreling
Gepaeckraumabdeckung
ABS
Abstandsregeltempomat
Airbag
Android Auto
Antriebsschlupfregelung
Apple CarPlay
AUX-In
Beheizbare Frontscheibe
BeifahrerAirbag
Berganfahrassistent
Bluetooth
Bordcomputer
DAB
Dachreling
Einparkhilfe
Elektrische Seitenspiegel
Elektrische Sitze
ESP
Fensterheber
Fernlichtassistent
Freisprecheinrichtung
Garantie
Gepäckraumabdeckung
HUAU neu
Innenraumfilter
Katalysator
Keyless Entry
Keyless Go
Kindersitzbefestigung
Klimaanlage
Klimaautomatik
Kollisionswarner
Kopfairbag
Lederlenkrad
LED-Hauptscheinwerfer
LED-Rueckleuchten
LED-Tagfahrlicht
Leichtmetallfelgen
Lenksäule einstellbar
Lichtsensor
Lordosenstütze
Memory Sitze
Metallic
Mittelarmlehne
MP3
Multifunktionslenkrad
Musikstreaming integriert
Navigationssystem
Nebelscheinwerfer
Nichtraucherfahrzeug
Notbremsassistent
ParkDistanceControl vorne und hinten
PKW-Zulassung
Radio
Regensensor
Reifendruckkontrolle
Rückfahrkamera
Scheckheftgepflegt
Seitenairbags
Servolenkung
Sitzheizung
Soundsystem
Speedlimiter
Spiegel automatisch abblendbar
Sprachsteuerung
Spurhalteassistent
Start-Stop-Automatik
Tagfahrlicht
Teilbareruecksitzbank
Telefonvorbereitung
Tempomat
Totwinkel-Assistent
Touchscreen
Traktionskontrolle
USB-Anschluss
Verkehrszeichenerkennung
Volldigitales Kombiinstrument
Wegfahrsperre
Zentralverriegelung
... Änderungen, Zwischenverkauf und Irrtümer vorbehalten.
---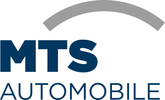 ---
---
---
---
1

VAT deductible

2

You can obtain more information on the official fuel consumption and official specific CO2 emissions of new passenger vehicles from the guideline on fuel consumption and CO2 emissions of new passenger vehicles. This guideline is available free of charge at all dealerships and from Deutsche Automobil Treuhand GmbH at www.dat.de.

3

Dealer price

;
{"vat":"1","art":"4","carby":"0","stccm":"999","buyonline":"true","fr":"11","stkw":"88","zip":"DE61440","model":"20628","equi":"49,110,37,138,115,5,10,142,153,42,125,157,29,121,221,133,1,38,137,224,156,141,124,13,129,41,134,128,2,32,34,148,161,17,27,12,159,113,230,39,140,155,130,135,3,162,150,16,127,31,143,43,26,158,114,23,30,19,126,15,122,222,232","mia":"true","sthp":"120","leasing":"false","miles":"2","img":"https://secure.pic.autoscout24.net/images-big/696/321/0411321696001.jpg?6b8cafd0d3de13d4d75b1e3dd11d6921","price":"5","seg":"offroad,suv","rnd":"74","ECO":"YES","stmak":"Fiat","fuel":"B","kenteken":"false","did":"7776632","stmil":"5529","gear":"M","stmod":"500X","cost":"23490","detailpageUrl":"https://www.autoscout24.com/offers/-0c4aaaf4-bcec-4c42-a1df-8b06b64d4b5a","stmon":"11","styea":"2021","carid":"411321696","make":"28","ad":"dealer","acc":"U","hp":"5","type":"D","zip2":"61440","articleType":"C"}
---