Fiat
500X
1,4Mair 4x2 Pop Star/OED
Michelfeld, DE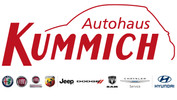 First registration
07/2015
---
Body type

Off-Road/Pick-up

Type

Used

Drivetrain

Front
Seats

5

Doors

5

Offer number

2211566

Model code

4136/BCH

Warranty

12 months
---
Mileage

First registration

07/2015

General inspection

New

Previous owner

1
---
Power

103 kW (140 hp)

Gearbox

Manual

Engine size

1,368 cc

Gears

6

Cylinders

4

Empty weight

1,395 kg
---
---
Fuel type

Regular/Benzine 91

Fuel consumption

2

6 l/100 km (comb.)

7 l/100 km (city)

5 l/100 km (country)

CO₂-emissions

2

0 g/km (comb.)

Emission class

Euro 6

Emissions sticker

4 (Green)
---
Comfort & Convenience

Air conditioning
Automatic climate control
Cruise control
Electrical side mirrors
Hill Holder
Keyless central door lock
Leather steering wheel
Parking assist system sensors rear
Power windows
Start-stop system

Entertainment & Media

Bluetooth
Hands-free equipment
Radio
USB

Safety & Security

ABS
Central door lock
Driver-side airbag
Emergency brake assistant
Fog lights
Immobilizer
Passenger-side airbag
Power steering
Side airbag
Tire pressure monitoring system

Extras
---
Colour

Grey

Manufacturer colour

Moda Grau Metallic

Paint

Metallic

Upholstery colour

Red

Upholstery

Cloth
---
Exclusive leasing offer from Autohaus Kummich GmbH
One-time costs
Anzahlung

€ 10.000,-

Überführungskosten

Keine Angabe

Zulassungskosten

Keine Angabe

Gesamt, einmalig

€ 10.000,-
General data
Total lease amount

€ 57.856,-

Contract type

Kilometerleasing

Mileage p.a.

10.000 km

Leasing Factor

0,89
Monthly costs
Duration

48 Monate

Monthly installment

€ 997,-
Additional information
Effective APR

4,06 %

Debit interest born p.a

3,99 % gebunden

Net loan

€ 99.738,10
TIP
This invoice is an example - you can discuss your preferred rate with the dealer and agree on an individual leasing offer.
Loan brokerage through BMW Bank GmbH, Lilienthalallee 26, 80939 München
Die Angaben entsprechen zugleich dem 2/3 Beispiel nach § 6a Abs. 3 PAngV.
---
---
Sicherheit:
Antriebsschlupfregelung (ASR)
Geschwindigkeitsbegrenzungsanlage
Komfort:
Einparkhilfe (PDC) Sensoren hinten
Elektr. Fensterheber vorne/hinten
Fahrersitz höhenverstellbar
Zentralverriegelung mit Fernbedienung
Multimedia:
Bluetooth Freisprecheinrichtung
Licht:
Sonstiges:
Weitere Beschreibung:
Klimaautomatik zwei Zonen mit Pollenfilter, Metallic-Lackierung, Parksensoren hinten, Paket Cool & Sound, Zentralverriegelung mit Funkfernbedienung, Lenkrad längs- und höhenverstellbar, Elektrische Fensterheber vorn und hinten, Klimaanlage manuell mit Pollenfilter, Elektronische Parkbremse, Außenspiegel elektrisch verstell- und beheizbar, Nebelscheinwerfer mit Abbiegelichtfunktion, Elektrische Servolenkung Dualdrive?, Sicherheitsgurte vorn verstellbar mit GurtstraffernGurtkraftbegrenzern und Gurtschloss-Sensor, Laderaumabdeckung, Lenkrad in Techno-Leder, ESC mit ASR MSR Bremsassistent sowie Anfahrhilfe am Berg (Hill Holder), Rücksitzbank asymmetrisch umklappbar (60/40), Geschwindigkeitsregelanlage, 17 Leichtmetallfelgen, Höhenverstellbarer Fahrersitz, Reifenreparaturkit mit Reifenfüllmittel und Kompressor, Fahrerairbag, Beifahrerairbag deaktivierbar, Seitenairbags vorn, Fiat Mood Selector? zur Auswahl von 3 verschiedenen Fahrmodi, Start&Stopp-Automatik, Zwei durchgehende Kopfairbags vorn und hinten, Ciao Fiat Sticker, Handschuhfach, Uconnect? Touchscreenradio 5-Bildschirm USB AUX-IN Uconnect? LIVE Bluetooth® Audiostre, Reifendruckkontrollsystem, 12 Volt Steckdose in der Mittelkonsole, Betriebsanleitung Deutsch, Dachspoiler, Auspuffendrohrblende verchromt, Außenspiegel in Wagenfarbe lackiert, Instrumentenanzeige mit 35-TFT-Display, Armaturenbretteinsatz in Wagenfarbe
---
Irrtum und Zwischenverkauf vorbehalten. Standort Michelfeld Ansprechpartner Herr Baumgartner, Herr Beylin und Herr Heinrich Tel: 0791/93203-0
---
Den genauen Ausstattungsumfang erhalten Sie von unserem Verkaufspersonal, bitte kontaktieren Sie uns.
Zwischenverkauf und Irrtuemer vorbehalten.
---
---
---
1

VAT deductible

2

You can obtain more information on the official fuel consumption and official specific CO2 emissions of new passenger vehicles from the guideline on fuel consumption and CO2 emissions of new passenger vehicles. This guideline is available free of charge at all dealerships and from Deutsche Automobil Treuhand GmbH at www.dat.de.

3

Dealer price

;
{"vat":"0","art":"4","carby":"0","stccm":"1368","buyonline":"true","fr":"8","stkw":"103","zip":"DE74545","model":"20628","equi":"120,37,5,10,142,153,121,1,38,137,124,13,129,2,32,148,161,17,12,159,113,3,150,26,30,19,15,122","mia":"true","sthp":"140","leasing":"false","miles":"2","img":"https://secure.pic.autoscout24.net/images-big/939/063/0423063939001.jpg?57004fbb0c415806845951bab8d27f4d","price":"3","seg":"offroad,suv","rnd":"30","ECO":"YES","tsn":"BCH","stmak":"Fiat","fuel":"B","kenteken":"false","did":"16592650","stmil":"22000","gear":"M","stmod":"500X","cost":"14990","detailpageUrl":"https://www.autoscout24.com/offers/-95d7b273-c84a-491b-8e12-e2fade61b8ab","stmon":"7","styea":"2015","carid":"423063939","hsn":"4136","make":"28","ad":"dealer","acc":"U","hp":"6","type":"U","zip2":"74545","articleType":"C"}
---