Fiat
500X
1.0 Turbo 4x2 Yacht Club Capri Faltdach, LED-Schei
1.0 Turbo 4x2 Yacht Club Capri Faltdach, LED-Schei
Köln, DE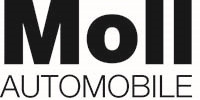 Moll Automobile GmbH & Co KG
First registration
09/2021
---
Body type

Sedan

Type

Demonstration

Drivetrain

Front
Seats

5

Doors

5

Country version

Germany

Offer number

klf223526146

Model code

1727/AAE

Warranty

24 months
---
Mileage

First registration

09/2021

Previous owner

1
---
Power

88 kW (120 hp)

Gearbox

Manual

Engine size

999 cc

Gears

6

Cylinders

3
---
---
Fuel type

Super 95 (Particle filter)

Fuel consumption

2

6 l/100 km (comb.)

7.8 l/100 km (city)

5 l/100 km (country)

CO₂-emissions

2

158 g/km (comb.)

Energy efficiency class

D

CO₂-efficiency

Calculated on basis of measured CO₂-emissions taking into account the mass of the vehicle.

Emission class

Euro 6d-TEMP
---
Comfort & Convenience

Armrest
Cruise control
Electrical side mirrors
Hill Holder
Keyless central door lock
Leather steering wheel
Light sensor
Lumbar support
Multi-function steering wheel
Navigation system
Parking assist system camera
Parking assist system sensors front
Parking assist system sensors rear
Power windows
Rain sensor
Seat heating
Start-stop system

Entertainment & Media

Android Auto
Apple CarPlay
Bluetooth
Digital radio
Hands-free equipment
MP3
On-board computer
Radio
USB

Safety & Security

ABS
Bi-Xenon headlights
Blind spot monitor
Central door lock
Daytime running lights
Distance warning system
Driver-side airbag
Electronic stability control
Emergency brake assistant
Fog lights
Immobilizer
Isofix
LED Daytime Running Lights
LED Headlights
Lane departure warning system
Passenger-side airbag
Power steering
Side airbag
Tire pressure monitoring system
Traction control
Traffic sign recognition
Xenon headlights

Extras

Alloy wheels
Catalytic Converter
Sport seats
Touch screen
Voice Control
---
Colour

Blue

Manufacturer colour

Venezia blau

Paint

Metallic

Upholstery

Full leather
---
Exclusive leasing offer from Moll Automobile GmbH & Co KG
One-time costs
Anzahlung

€ 1.100,-

Überführungskosten

€ 995,-

Zulassungskosten

Enthalten

Gesamt, einmalig

€ 2.095,-
General data
Total lease amount

€ 10.652,-

Contract type

Kilometerleasing

Mileage p.a.

10.000 km

Leasing Factor

1,87
Monthly costs
Duration

48 Monate

Monthly installment

€ 199,-
Additional information
More km costs

€ 0,0683

Reduced km of remuneration

€ 0,0341

Effective APR

4,17 %

Debit interest born p.a

4,09 % gebunden

Net loan

€ 20.305,-
TIP
This invoice is an example - you can discuss your preferred rate with the dealer and agree on an individual leasing offer.
Loan brokerage through Opel Leasing GmbH, Mainzer Straße 190, 65428 Rüsselsheim
Die Angaben entsprechen zugleich dem 2/3 Beispiel nach § 6a Abs. 3 PAngV.
---
---
Getriebe: Schaltgetriebe
Technik: Bordcomputer, Partikelfilter, Start-Stop-Automatik
Assistenten: Totwinkel-Assistent, Verkehrszeichenerkennung, Regensensor, Lichtsensor, Notbremsassistent, Berganfahrassistent, Spurhalteassistent
Komfort: Servolenkung, Zentralverriegelung, Elektrischer Fensterheber, Lederausstattung, Sitzheizung, Elektrische Aussenspiegel, Teilbare Ruecksitzlehne, Tempomat, Multifunktionslenkrad, Keyless Go Startfunktion, Innenspiegel autom. abblendbar, Mittelarmlehne, Innenraumfilter, Lenksaeule einstellbar, Sportsitze, ParkDistanceControl vorne und hinten, Elektrisches Verdeck, Keyless Entry, Lordosenstütze, Lederlenkrad, Geschwindigkeitsbegrenzungsanlage, Klimaautomatik-2-Zonen
Sicht: LED-Hauptscheinwerfer, LED-Tagfahrlicht, LED-Rueckleuchten, Nebelscheinwerfer, Colorverglasung, Rückfahrkamera, Privacyverglasung
Sicherheit: ABS, Airbag, Beifahrer-Airbag, Wegfahrsperre, Seitenairbags, ESP, Antriebsschlupfregelung, Reifendruckkontrolle, Traktionskontrolle, Kopfairbag, Knieairbag, Kindersitzbefestigung, Pannenkit
Entertainment: Navigationssystem, Radio, USB-Anschluss, MP3, Bluetooth, Freisprecheinrichtung, Apple CarPlay, Android Auto, Sprachsteuerung, DAB, Touchscreen, Musikstreaming
Umwelt: Grüne Umweltplakette, Energieeffizienzklasse D
Qualität: Garantie
Sonstiges: Katalysator, Metallic, Alufelgen, Stossfaenger in Wagenfarbe, Faltdach, Sommerreifen, Winterpaket
Weiteres: 1XJ Magic Eye & Safety Plus Paket 412 Adaptive Geschwindigkeitsregelanlage 4WP Verstärkte Lichtmaschine 180 Ah 52Y Zuheizer, elektrisch 5JK Schaltknauf in Holzoptik 6BL Armaturenbretteinlage in Holzoptik 6R7 Winter Paket MDX ACTIVE GRILLE SHUTTERS 1XH Magic Eye Paket 21C Sicht Paket 2L5 ECE 79/3 COMPLIANCE 38V Yacht Club Capri Badge 3HE Steuerungsoption MY21 Range Update 4JA Spurhalteassistent 5QX SCHRIFTZUG TI 6HQ Ciao Fiat Sticker 853 Betriebsanleitung Deutsch 8F6 Reifenreparaturkit Sticker (DE)
... Änderungen, Zwischenverkauf und Irrtümer vorbehalten.
---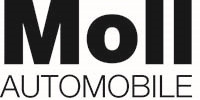 Moll Automobile GmbH & Co KG
---
---
---
---
1

VAT deductible

2

You can obtain more information on the official fuel consumption and official specific CO2 emissions of new passenger vehicles from the guideline on fuel consumption and CO2 emissions of new passenger vehicles. This guideline is available free of charge at all dealerships and from Deutsche Automobil Treuhand GmbH at www.dat.de.

3

Dealer price

;
{"vat":"1","art":"6","carby":"0","stccm":"999","buyonline":"true","fr":"11","stkw":"88","zip":"DE51149","model":"20628","equi":"53,37,138,115,10,142,153,42,125,157,29,121,221,1,117,38,137,156,141,124,13,129,41,134,128,2,32,34,148,161,17,12,159,113,230,39,140,130,3,162,150,127,31,143,43,26,158,114,23,19,126,15,122,222,232","mia":"true","sthp":"120","leasing":"false","miles":"1","img":"https://secure.pic.autoscout24.net/images-big/758/197/0423197758001.jpg?788a9998f7d0147dd38afbcbfa9d85e9","price":"6","seg":"suv","rnd":"6","ECO":"YES","tsn":"AAE","stmak":"Fiat","fuel":"B","kenteken":"false","did":"23866939","stmil":"2222","gear":"M","stmod":"500X","cost":"33240","detailpageUrl":"https://www.autoscout24.com/offers/-502a000f-d605-4e0c-92ee-547f553d8945","stmon":"9","styea":"2021","carid":"423197758","hsn":"1727","make":"28","ad":"dealer","acc":"U","hp":"5","type":"D","zip2":"51149","articleType":"C"}
---