Dodge
RAM
1500 5.7 V8 HEMI 4X4 LPG-G3 D.C. LARAMIE + SCHUIFD
1500 5.7 V8 HEMI 4X4 LPG-G3 D.C. LARAMIE + SCHUIFD
OCHTEN, NL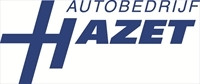 Autobedrijf Hazet Ochten B.V.
First registration
08/2012
---
Body type

Off-Road/Pick-up

Type

Used

Drivetrain

4WD
Seats

5

Doors

4

Offer number

1-VXH-45
---
Mileage

First registration

08/2012
---
Power

291 kW (396 hp)

Gearbox

Automatic

Engine size

5,654 cc

Cylinders

8

Empty weight

2,431 kg
---
---
Fuel type

Liquid petroleum gas (LPG)

CO₂-emissions

2

0 g/km (comb.)

Emission class

Euro 5
---
Comfort & Convenience

Air conditioning
Automatic climate control
Cruise control
Electrical side mirrors
Electrically adjustable seats
Heated steering wheel
Keyless central door lock
Leather steering wheel
Light sensor
Lumbar support
Multi-function steering wheel
Navigation system
Parking assist system camera
Parking assist system sensors rear
Power windows
Seat heating
Seat ventilation
Sunroof
Tinted windows

Entertainment & Media

Safety & Security

ABS
Alarm system
Central door lock
Central door lock with remote control
Driver-side airbag
Electronic stability control
Emergency brake assistant
Fog lights
Head airbag
Immobilizer
Passenger-side airbag
Power steering
Side airbag
Tire pressure monitoring system
Traction control

Extras

Alloy wheels (20")
Automatically dimming interior mirror
Trailer hitch
---
Colour

Black

Manufacturer colour

Zwart metallic

Paint

Metallic

Upholstery

Full leather
---
Exclusive leasing offer from Autobedrijf Hazet Ochten B.V.
One-time costs
Anzahlung

€ 0,-

Überführungskosten

Enthalten

Zulassungskosten

Enthalten

Gesamt, einmalig

€ 0,-
General data
Total lease amount

€ 71.952,-

Contract type

Kilometerleasing

Mileage p.a.

10.000 km

Leasing Factor

2,08
Monthly costs
Duration

48 Monate

Monthly installment

€ 1.499,-
Additional information
More km costs

€ 0,2000

Reduced km of remuneration

€ 0,0800

Effective APR

2,73 %

Debit interest born p.a

2,73 % gebunden

Net loan

€ 128.806,70
TIP
This invoice is an example - you can discuss your preferred rate with the dealer and agree on an individual leasing offer.
Loan brokerage through Audi Bank, Zweigniederlassung der Volkswagen Bank GmbH, Gifhorner Str. 57, 38112 Braunschweig
Die Angaben entsprechen zugleich dem 2/3 Beispiel nach § 6a Abs. 3 PAngV.
---
---
Ram 1500 pick-up dubbel cabine met 5 zitplaatsen, 5.7 V8 HEMI 4X4 met LPG-G3 onderbouw installatie zonder verlies van laadruimte, Bypass uitlaatsysteem met kleppen, Laramie uitvoering, Rolcover over de laadruimte, Zwart volledig leder interieur + stoelverwarming en stoelventilatie, DAB digitale radio, Schuif/kanteldak, Alpine premium audio, Navigatie touch-screen, Stuurwielverwarming, Achteruitrijcamera, Parkeersensoren, Trekhaak, Elektrische stoelverstelling + geheugen, Climate control, Bluetooth telefoonverbinding, 20 inch chromen velgen, Origineel Nederlandse auto. Prijs is exclusief BTW.
Bedrijfsinformatie
Iedere werkdag geopend van 08.00 tot 20.00 uur en zaterdag van 09.00 tot 17.00 uur. De door ons genoemde communicatieadviesprijzen zijn inclusief onvermijdbare kosten benodigd voor levering van de auto. Optionele pakketten en-/of uitrusting zijn altijd een keuze van de consument en worden tegen meerprijs geleverd. Voor meer foto's van dit voertuig bezoekt u onze website www.hazet.nl. Inruil- en financiering van uw auto is mogelijk. Tevens financial lease beschikbaar met zeer gunstige tarieven en acceptatievoorwaarden, ook voor ZZP'ers. Ons adres: Transitoweg 2, 4051 CA, Ochten. Wij zijn telefonisch bereikbaar op: +31344642819 en tijdens openingstijden via Whatsapp: +31633025511 (bellen naar dit nummer is niet mogelijk).
Meer informatieAlgemene informatie
Modelreeks:
jan 2009 - dec 2012Technische informatie
Koppel:
552 Nm
Brandstofsoort:
LPG G3
Tankinhoud:
98 literMaten en gewichten
Laadvermogen:
608 kg
GVW:
3.039 kg
Wielbasis:
356 cmFinanciële informatie
BTW:
De getoonde prijs is exclusief BTW
Motorrijtuigenbelasting:
€ 173 per kwartaal
Leaseprijs:
€ 650 p/m
(financial lease, informeer naar de mogelijkheden en voorwaarden)
Aanvullende opties en accessoiresExterieur
Buitenspiegels elektrisch inklapbaar
Buitenspiegels elektrisch verstel- en verwarmbaar
Buitenspiegels met verlichting
Chroom delen exterieur
Open dak
Schuif-/kanteldak
Sport uitlaat
Two-tone (metaal) kleur
Infotainment
Achteruitrijcamera
Audio-installatie
Autotelefoonvoorbereiding met bluetooth
Multimedia-voorbereiding
Interieur
Achterbank in delen neerklapbaar
Elektrische ramen voor en achter
Elektrisch verstelb. bestuurdersstoel met geheugen
Elektrisch verstelbare passagiersstoel
Leder interieur
Lendesteunen (verstelbaar)
Stuur verstelbaar
Voorstoelen in hoogte verstelbaar
Voorstoelen verwarmd
Veiligheid
Achteruitrijcamera
Airbag(s) hoofd achter
Airbag(s) hoofd voor
Alarm klasse 1(startblokkering)
---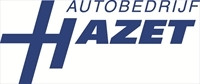 Autobedrijf Hazet Ochten B.V.
---
---
---
---
1

VAT deductible

2

You can obtain more information on the official fuel consumption and official specific CO2 emissions of new passenger vehicles from the guideline on fuel consumption and CO2 emissions of new passenger vehicles. This guideline is available free of charge at all dealerships and from Deutsche Automobil Treuhand GmbH at www.dat.de.

3

Dealer price

;
{"vat":"1","art":"4","carby":"0","stccm":"5654","buyonline":"true","fr":"7","stkw":"291","zip":"NL4051 CA","model":"15321","equi":"5,10,142,153,42,20,46,121,1,38,225,13,129,41,2,32,34,148,17,12,54,130,3,18,150,16,31,154,143,26,114,23,30,19,4,126,136,47,15,11","mia":"true","sthp":"396","leasing":"false","miles":"8","img":"https://secure.pic.autoscout24.net/images-big/730/299/0420299730001.jpg?dfd42f48fe1afd836de9704daccaf076","price":"5","seg":"offroad,suv","rnd":"38","ECO":"YES","stmak":"Dodge","fuel":"L","kenteken":"true","seal":"146","did":"8316","stmil":"162776","gear":"A","stmod":"RAM","cost":"26900","detailpageUrl":"https://www.autoscout24.com/offers/-adc8faf8-9e52-44a7-8a3f-3e8a7638df7b","stmon":"8","styea":"2012","ken":"1-VXH-45","carid":"420299730","make":"2152","ad":"dealer","acc":"U","hp":"9","type":"U","zip2":"4051 CA","articleType":"C"}
---