BMW
Z4
sDrive18i Leder Alcantara PDC LM Klima Sitzhg
sDrive18i Leder Alcantara PDC LM Klima Sitzhg
Bad Vilbel, DE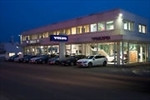 Auto Reichold GmbH & Co. KG
First registration
03/2014
---
Body type

Convertible

Type

Used

Drivetrain

Rear
Seats

2

Doors

2

Country version

Germany

Offer number

J664029

Model code

0005/BPN

Warranty

12 months
---
Mileage

First registration

03/2014

General inspection

New

Last service

05/2021

Previous owner

2

Full service history

Yes

Non-smoker vehicle

Yes
---
Power

115 kW (156 hp)

Gearbox

Automatic

Engine size

1,997 cc

Gears

8

Cylinders

4
---
---
Fuel type

Gasoline

Fuel consumption

2

6.8 l/100 km (comb.)

8.9 l/100 km (city)

5.6 l/100 km (country)

CO₂-emissions

2

159 g/km (comb.)

Energy efficiency class

D

CO₂-efficiency

Calculated on basis of measured CO₂-emissions taking into account the mass of the vehicle.

Emission class

Euro 6

Emissions sticker

4 (Green)
---
Comfort & Convenience

Air conditioning
Armrest
Automatic climate control
Electrical side mirrors
Heated steering wheel
Leather steering wheel
Multi-function steering wheel
Parking assist system sensors front
Parking assist system sensors rear
Power windows
Rain sensor
Seat heating
Start-stop system

Entertainment & Media

Bluetooth
CD player
Hands-free equipment
MP3
On-board computer
Radio
Sound system
USB

Safety & Security

ABS
Bi-Xenon headlights
Central door lock
Central door lock with remote control
Driver-side airbag
Electronic stability control
Emergency brake assistant
Immobilizer
Passenger-side airbag
Power steering
Side airbag
Tire pressure monitoring system
Traction control

Extras

All season tyres
Alloy wheels (18")
E10-enabled
Headlight washer system
Shift paddles
Sport seats
---
Colour

Black

Manufacturer colour

Black Sapphire Metallic

Paint

Metallic

Upholstery colour

Black

Upholstery

Part leather
---
Exclusive leasing offer from Auto Reichold GmbH & Co. KG
One-time costs
Anzahlung

€ 0,-

Überführungskosten

Keine Angabe

Zulassungskosten

Keine Angabe

Gesamt, einmalig

€ 0,-
General data
Total lease amount

€ 77.850,-

Contract type

Kilometerleasing

Mileage p.a.

10.000 km

Leasing Factor

1,04
Monthly costs
Duration

48 Monate

Monthly installment

€ 917,80
Additional information
More km costs

€ 0,1327

Reduced km of remuneration

€ 0,0885

Effective APR

4,06 %

Debit interest born p.a

3,99 % gebunden

Net loan

€ 77.850,-

Final installment

€ 0,-
TIP
This invoice is an example - you can discuss your preferred rate with the dealer and agree on an individual leasing offer.
Loan brokerage through BMW Bank GmbH, Lilienthalallee 26, D-80939 München
Die Angaben entsprechen zugleich dem 2/3 Beispiel nach § 6a Abs. 3 PAngV.
---
---
WILLKOMMEN BEI AUTO REICHOLD GmbH & Co. KG (seit 1946)
Sie finden uns in Bad Vilbel, ca. 7km nordöstlich von Frankfurt am Main
Ihre Ansprechpartner im Verkauf sind (auch per WhatsApp):

Holger Martin 06101-5444 46
Sebastian Schäfer 06101-5444 28
Unsere Serviceleistungen im Verkauf
:
Inzahlungnahme, Finanzierung, Garantie
---
Vielen Dank für Ihr Interesse an unserem
BMW Z4 sDrive18i Aut. (E89)
Bei Fragen kontaktieren Sie uns einfach.
Bilder zeigen Z4 unaufbereitet direkt nach Hereinnahme.
Auto steht aufbereit bei uns in der Ausstellung
---
2. Hand (1. Firma/ 2. Privatperson)
unfallfreikeine NachlackierungenBMW Scheckheft gepflegt (letzter Service in 05.2021 bei 88.714km inkl. Zündkerzen)Bremsen neuwertigAllwetterreifen neuwertig
---
FarbeSitze
Sportsitze vorn
Alcantara-/Lederkombination in Schwarz mit Orange-Zierstreifen
Sitzheizung vorne
Vordersitze mit integrierter, feststehender Kopfstütze
Manuelle Einstellung für Sitzhöhe, Sitzlängsrichtung, Lehnenneigung
HiFi Lautsprechersystem
digitaler Verstärker mit fahrzeugspezifischem Equalizing
245 W Verstärkerleistung, mehrkanalfähig
Bedienung über Benutzerinterface
11 Lautsprecher
- 1 Center-Mitteltöner in der Armaturentafel
- 2 Kick-Bässe in der A-Säule
- 2 Hochtöner in den Spiegeldreiecken
- 2 Mitteltöner in den Türverkleidungen
- 2 Zentralbässe in der Trennwand hinter den Sitzen
- 2 Mitteltöner seitlich hinter den Sitzen
BMW Professional Radio
UKW-/KW-/MW-Empfang
2 x 6 Speichertasten
Doppeltuner
Verkehrsfunk (TP)
Radio Data System (RDS)
autom. Lautstärkeregelung
integrierte Bass-/Treble-/Fader-/Balanceregelung
Vor- und Rücklauf
Titelsprung vor/zurück
Scan- und Randomfunktion
MP3-fähiges CD-Laufwerk
Antennendiversity
direkte Telefonbedienung über Stationstasten möglich
Anschluss für CD-Wechsler 6-fach' möglich
AUX-IN-Anschluss zum Verbinden externer Audioquellen
USB-Schnittstelle
BMW Individual Dachhimmel anthrazit
Interieurleisten Metallgewebe
18" Leichtmetallräder V-Speiche 515 mit Mischbereifung & Notlaufeigeschaften
Lenkradheizung
Park Distance Control = Einparkhilfe vorne & hinten
Regensensor
Klimaautomatik
Windschutz
geschwindigkeitsabhängige Servotronic
Bluetooth Freisprecheinrichtung
Bi-Xenon-Licht für Abblend- und Fernlicht
Scheinwerfer-Waschanlage
automatische Leuchtweitenregulierung
Scheibenwaschdüsen beheizt
Reifen Pannen Anzeige
Parkbremse, elektromechanisch
Nichtraucherfahrzeug
Sport-Lederlenkrad mit Schaltwippen
Multifunktionslenkrad
Heckklappenöffnung mit Funkschlüssel
Heckklappenschließung mit Soft-Close-Automatik
8-Gang-Sport-Automatic Getriebe Steptronic
Fahrerlebnisschalter 3-stufige einstellbar: Comfort, Sport und Sport+
Bremsenergierückgewinnung
Dynamische Stabilitäts Control (DSC)
Dynamic Tractions Control (DTC)
Vollautom. versenkbares Hardtop in Wagenfarbe, aktivierbar bis 40 km/h
Check-Control
Car-/Key-Memory mit Personal Profile
Bremsleuchte, dynamisch
Bremsleuchte, dritte
Bordcomputer
Außentemperaturanzeige
Außenspiegel elektr. einstellbar & beheizbar asphärisch & in Wagenfarbe
Armauflage vorn mit klappbarem Ablagefach
Anti-Blockier-System (ABS)
Cornering Brake Control (CBC)
Bremsassistent
Aktive Motorhaube - Fußgängerschutz
Seitenairbag für Fahrer und Beifahrer
Fahrer- & Beifahrerairbag
Steckdose (12 V) im Beifahrerfußraum & unter Armauflage
---
Irrtümer, Änderungen & Zwischenverkauf vorbehalten

---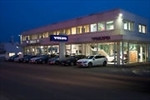 Auto Reichold GmbH & Co. KG
Contact
Verkauf Team Reichold
---
---
---
---
1

VAT deductible

2

You can obtain more information on the official fuel consumption and official specific CO2 emissions of new passenger vehicles from the guideline on fuel consumption and CO2 emissions of new passenger vehicles. This guideline is available free of charge at all dealerships and from Deutsche Automobil Treuhand GmbH at www.dat.de.

3

Dealer price

;
{"vat":"0","art":"2","carby":"0","stccm":"1997","buyonline":"true","fr":"8","stkw":"115","zip":"DE61118","model":"18308","equi":"49,120,110,37,5,10,142,42,211,121,132,1,117,124,173,13,129,41,134,128,2,32,34,148,161,17,12,113,230,155,3,150,127,31,43,26,114,151,30,190,136,47,15,122","mia":"true","sthp":"156","leasing":"false","miles":"5","img":"https://secure.pic.autoscout24.net/images-big/338/843/0422843338001.jpg?4604d9f93f03690bb4adffffdd2c4ec9","price":"5","seg":"sport","rnd":"16","ECO":"YES","tsn":"BPN","stmak":"BMW","fuel":"B","kenteken":"false","did":"15616","stmil":"92950","gear":"A","stmod":"Z4","cost":"23890","detailpageUrl":"https://www.autoscout24.com/offers/-e56c18f1-7ac7-4c5f-adc4-e9f3f49773cf","stmon":"3","styea":"2014","carid":"422843338","hsn":"0005","make":"13","ad":"dealer","acc":"U","hp":"7","type":"U","zip2":"61118","articleType":"C"}
---