BMW
118
118i M-Sportpaket *Navi*LED*Kamera*Teilleder*PDC
118i M-Sportpaket *Navi*LED*Kamera*Teilleder*PDC
Babenhausen, DE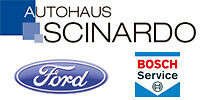 First registration
01/2021
---
Body type

Sedan

Type

Employee's car

Drivetrain

Front
Seats

5

Doors

5

Offer number

15-AZS

Model code

0005/CWK

Warranty

36 months
---
Mileage

First registration

01/2021

General inspection

New

Previous owner

1

Full service history

Yes

Non-smoker vehicle

Yes
---
Power

103 kW (140 hp)

Gearbox

Automatic

Engine size

1,499 cc

Gears

7

Cylinders

3

Empty weight

1,365 kg
---
---
Fuel type

Super 95 (Particle filter)

Fuel consumption

2

5.3 l/100 km (comb.)

6.6 l/100 km (city)

4.6 l/100 km (country)

CO₂-emissions

2

142 g/km (comb.)

Emission class

Euro 6d-TEMP

Emissions sticker

4 (Green)
---
Comfort & Convenience

Air conditioning
Armrest
Automatic climate control, 2 zones
Cruise control
Electrical side mirrors
Electrically adjustable seats
Leather steering wheel
Light sensor
Lumbar support
Multi-function steering wheel
Navigation system
Parking assist system camera
Parking assist system self-steering
Parking assist system sensors front
Parking assist system sensors rear
Power windows
Rain sensor
Seat heating
Split rear seats
Start-stop system

Entertainment & Media

Android Auto
Apple CarPlay
Bluetooth
Digital cockpit
Digital radio
Hands-free equipment
Induction charging for smartphones
Integrated music streaming
MP3
On-board computer
Radio
USB
WLAN / WiFi hotspot

Safety & Security

ABS
Central door lock
Daytime running lights
Distance warning system
Driver drowsiness detection
Driver-side airbag
Electronic stability control
Emergency brake assistant
Emergency system
Full-LED headlights
Head airbag
Immobilizer
Isofix
LED Daytime Running Lights
LED Headlights
Lane departure warning system
Passenger-side airbag
Power steering
Side airbag
Speed limit control system
Tire pressure monitoring system
Traction control

Extras

Alloy wheels (17")
Automatically dimming interior mirror
Electronic parking brake
Sport package
Sport seats
Sport suspension
Touch screen
Voice Control
---
Colour

Black

Manufacturer colour

Schwarz

Paint

Metallic

Upholstery

Part leather
---
Exclusive leasing offer from Autohaus Scinardo GbR
One-time costs
Sonderzahlung

€ 3.750,-

Anzahlung

€ 0,-

Überführungskosten

€ 990,-

Zulassungskosten

€ 0,-

Gesamt, einmalig

€ 990,-
General data
Total lease amount

€ 25.620,-

Contract type

Kilometerleasing

Mileage p.a.

10.000 km

Leasing Factor

0,8
Monthly costs
Duration

60 Monate

Monthly installment

€ 427,-
Additional information
More km costs

€ 0,0000

Reduced km of remuneration

€ 0,0000

Effective APR

-1,5 %

Debit interest born p.a

-1,51 % gebunden

Net loan

€ 49.411,-
TIP
This invoice is an example - you can discuss your preferred rate with the dealer and agree on an individual leasing offer.
Loan brokerage through FCA Bank Germany GmbH, Salzstr. 138, 74076 Heilbronn
Die Angaben entsprechen zugleich dem 2/3 Beispiel nach § 6a Abs. 3 PAngV.
---
---
Fahrzeug ist aus 1.Hand, unfallfrei sowie scheckheftgepflegt und sofort für Sie verfügbar!
Inklusive 36 Monate BMW Herstellergarantie Wunsch verlängerbar!


*Jetzt finanzieren und günstige Finanzierungskonditionen sichern
*
Navigationssystem inkl. DAB
///M Leichtmetallräder 17"
Teilledersitze anthrazit/blau
///M-Sportpaket
///M-Paket
LED-Scheinwerfer
Rückfahrkamera
Einparkassistent und Rückfahrassistent
Spurverlassenswarnung / Fahrspurassistent
Frontkollisionwarnung / Auffahrwarnsystem
Geschwindigkeitsregelung m. Bremsfunktion (Tempomat)
Geschwindigkeitsbegrenzer Speed-Limit
Freisprecheinrichtung Bluetooth
Spracheingabesystem
Klimaautomatik 2-Zonen
Sitzheizung fuer Fahrer/Beifahrer
Interieurleisten Carbon Optik
Autom. Fahrlichtschaltung
Regensensor
Heckscheiben getönt
Lendenwirbelstütze vorn
LED-Nebelscheinwerfer
Innenspiegel autom. Abblendend
Active Guard Plus
Comfort Paket
Business-Paket
///M Sport-Lederlenkrad
BMW Individual Dachhimmel anthrazit
BMW Individual Hochglanz Shadow Line
///M Aerodynamikpaket
///M Sportfahrwerk
///M Sportpaket
///M Paket
u.v.m
Bitte vereinbaren Sie für dieses Fahrzeug unbedingt einen Termin vor Ihrer Anreise!
---
Unser Angebot für Online-Käufer
- Vollständige Beratung telefonisch, per Mail oder via Videotelefonie
- Komplette Kaufabwicklung telefonisch, per Fax oder via Mail
- Günstige Finanzierungsmodelle ohne Anzahlung ab 1, 99% inkl. kompletter Online-Kreditabwicklung
- Bundesweite Fahrzeuganlieferung zu günsitgen Konditionen
Sie erreichen uns auch per WhatsApp unter +49 1789170491

Finanzierung & Leasing

- Günstige Finanzierung sowie Leasing auch ohne Anzahlung
- Finanzierung ohne Kilometerbeschränkung
- Finanzierung mit Altkredit-Ablöse
- Wunschrate sowie Wunschlaufzeit möglich


Inzahlungnahme / Fahrzeugankauf

- Kostenlose Fahrzeugbewertung
- Inzahlungnahme mit Altkredit-Ablösung

Vereinbaren Sie gerne telefonisch oder per Mail einen unverbindlichen Termin zur
Besichtigung sowie Probefahrt mit dem gewünschten Fahrzeug. Wir freuen
uns auf Ihren Besuch in unserem Haus!

---
Änderungen, Irrtümer und Zwischenverkauf vorbehalten!
---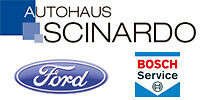 Showroom
Closes soon
Closes at 12:00
Contact
Herr Filippo Scinardo, Herr Gabriel Tok
---
---
---
---
1

VAT deductible

2

You can obtain more information on the official fuel consumption and official specific CO2 emissions of new passenger vehicles from the guideline on fuel consumption and CO2 emissions of new passenger vehicles. This guideline is available free of charge at all dealerships and from Deutsche Automobil Treuhand GmbH at www.dat.de.

3

Dealer price

;
{"vat":"1","art":"6","carby":"0","stccm":"1499","buyonline":"true","fr":"11","stkw":"103","zip":"DE64832","model":"18481","equi":"49,120,53,110,37,138,115,5,10,142,42,125,157,46,228,121,221,116,1,117,220,38,21,224,156,141,124,225,13,129,41,134,128,2,32,34,148,161,17,149,12,159,113,140,240,130,223,3,241,112,150,16,127,31,143,43,26,114,23,146,239,126,131,15,227,122,222,232","mia":"true","sthp":"140","leasing":"false","miles":"2","img":"https://secure.pic.autoscout24.net/images-big/846/556/0422556846001.jpg?b314f63e776c8f3f8290a0add086be57","price":"6","seg":"compact","rnd":"37","ECO":"YES","tsn":"CWK","stmak":"BMW","fuel":"B","kenteken":"false","did":"31455","stmil":"10000","gear":"A","stmod":"118","cost":"30680","detailpageUrl":"https://www.autoscout24.com/offers/-885e07df-84be-46b6-aa0a-6c1321932e15","stmon":"1","styea":"2021","carid":"422556846","hsn":"0005","make":"13","ad":"dealer","acc":"U","hp":"6","type":"J","zip2":"64832","articleType":"C"}
---