BMW
116
i, Advantage Paket,Leder,Navi,18''
i, Advantage Paket,Leder,Navi,18''
Berlin-Buchholz, DE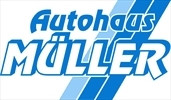 Autohaus Günter Müller GmbH & Co. KG
First registration
06/2011
---
Body type

Sedan

Type

Used

Drivetrain

Rear
Seats

4

Doors

5

Offer number

gw83_b-cm_546

Model code

0005/AOH
---
Mileage

First registration

06/2011

Production date

2011

General inspection

New

Previous owner

2
---
Power

90 kW (122 hp)

Gearbox

Manual

Engine size

1,995 cc

Gears

6

Cylinders

4

Empty weight

1,265 kg
---
---
Fuel type

Regular/Benzine 91

Fuel consumption

2

6.1 l/100 km (comb.)

7.9 l/100 km (city)

5.1 l/100 km (country)

CO₂-emissions

2

143 g/km (comb.)

Energy efficiency class

D

CO₂-efficiency

Calculated on basis of measured CO₂-emissions taking into account the mass of the vehicle.

Emission class

Euro 5

Emissions sticker

4 (Green)
---
Comfort & Convenience

Air conditioning
Electrical side mirrors
Navigation system
Parking assist system sensors rear
Power windows
Split rear seats
Start-stop system

Entertainment & Media

Safety & Security

ABS
Central door lock
Driver-side airbag
Electronic stability control
Isofix
Passenger-side airbag
Power steering
Rear airbag
Side airbag
Traction control

Extras

Alloy wheels (18")
Catalytic Converter
Summer tyres
---
Colour

Black

Manufacturer colour

Schwarz

Upholstery

Full leather
---
Exclusive leasing offer from Autohaus Günter Müller GmbH & Co. KG
One-time costs
Anzahlung

€ 0,-

Überführungskosten

Keine Angabe

Zulassungskosten

€ 0,-

Gesamt, einmalig

€ 0,-
General data
Total lease amount

€ 11.117,88

Contract type

Kilometerleasing

Mileage p.a.

10.000 km

Leasing Factor

1,1
Monthly costs
Duration

36 Monate

Monthly installment

€ 308,83
Additional information
More km costs

€ 0,0355

Reduced km of remuneration

€ 0,0237

Effective APR

4,05 %

Debit interest born p.a

3,95 % gebunden

Net loan

€ 21.750,-
TIP
This invoice is an example - you can discuss your preferred rate with the dealer and agree on an individual leasing offer.
Loan brokerage through BMW Bank GmbH - Lilienthalallee 26 - 80939 München
Die Angaben entsprechen zugleich dem 2/3 Beispiel nach § 6a Abs. 3 PAngV.
---
---
Navigationssystem transportabel,
Fernbedienung für Zentralverriegelung
Fahrer-/Beifahrersitz höhenverstellbar
Airbag für Fahrer und Beifahrer,
Kopfairbags vorne und hinten
Anti-Blockier-System + CBC & Bremsassis.
Dynamic Stabilitäts-Control (DSC)
Wärmeschutzglas grün, rundum
Kindersitzbefestigung ISOFIX
Kopfstützen vorn u. hinten, verstellbar
Heckklappenentriegelung mit Funkfernbed.
Heckscheibenheizung mit Abschaltautomati
Räderzubehör: Reifen Pannen Anzeige
Lenksäule: mechanisch einstellbar
Auto Start-/Stop Funktion
Radiozubehör: AUX-Anschluss
Bremsenergierückgewinnung
Wegfahrsicherung (EWS III)
Sitz: 5-Sitzigkeit (nur für 3-Türer)
---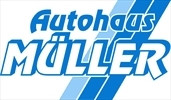 Autohaus Günter Müller GmbH & Co. KG
---
---
---
---
1

VAT deductible

2

You can obtain more information on the official fuel consumption and official specific CO2 emissions of new passenger vehicles from the guideline on fuel consumption and CO2 emissions of new passenger vehicles. This guideline is available free of charge at all dealerships and from Deutsche Automobil Treuhand GmbH at www.dat.de.

3

Dealer price

;
{"vat":"0","art":"6","carby":"0","stccm":"1995","buyonline":"true","fr":"6","stkw":"90","zip":"DE13127","model":"18480","equi":"120,5,10,42,125,29,121,1,21,13,129,41,2,32,45,17,12,113,3,31,23,210,15","mia":"true","sthp":"122","leasing":"false","miles":"5","img":"https://secure.pic.autoscout24.net/images-big/761/325/0423325761001.jpg?3cdc040e1013b9cbdeb0a213687a581c","price":"3","seg":"compact","rnd":"56","ECO":"NO","tsn":"AOH","stmak":"BMW","fuel":"B","kenteken":"false","did":"15867","stmil":"80850","gear":"M","stmod":"116","cost":"10950","detailpageUrl":"https://www.autoscout24.com/offers/-687bafcb-b16c-4997-9f4f-90936f27be16","stmon":"6","styea":"2011","carid":"423325761","hsn":"0005","make":"13","ad":"dealer","acc":"U","hp":"5","type":"U","zip2":"13127","articleType":"C"}
---