VALENCIA, ES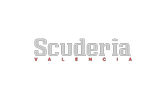 First registration
03/1994
---
Body type

Coupe

Type

Used

Drivetrain

Front

Seats

5

Doors

2

Country version

Spain

Offer number

6073016

Warranty

12 months
---
Mileage

First registration

03/1994
---
Power

110 kW (150 hp)

Gearbox

Manual

Engine size

2,598 cc

Gears

5

Cylinders

6

Empty weight

1,295 kg
---
---
Fuel type

Gasoline

Fuel consumption

2

0 l/100 km (comb.)

0 l/100 km (city)

0 l/100 km (country)
---
Comfort & Convenience

Air conditioning
Power windows

Safety & Security

ABS
Driver-side airbag
Power steering

Extras
---
AUDI S2. AUDI 80 2.6 V6 COUPE. VEHICULO NACIONAL DE 1994 (ULTIMO AÑO DE LA SERIE) CON UN SOLO PROPIETARIO. LOOK ''S2''. MATRICULA V——EU. CON SU LIBROS ORIGINALES. PINTURA ORIGINAL. Y CABE DESTACAR SU BAJO KILOMETRAJE 87.000KM!! Que hacen de esta unidad una de las mejores del mundo en este momento a la venta. UNO DE LOS COUPES MAS BONITOS DE PRINCIPIO DE LOS 90 Y QUE CUENTA CON EL ROBUSTO Y MODERNO MOTOR 2.6 V6 DE 150 CV, UNO DE LOS MOTORES MAS FIABLES DE LA EPOCA Y QUE AUNA PRESTACIONES Y FINURA. EL VEHICULO SE ENCUENTRA EN UN ESTADO DE CONSERVACION MAGNIFICO, EN EL PRECIOSO BLANCO CON INTERIOR EN TELA ORIGINAL.VOLANTE S2 Y LLANTAS S2 ABY EN 17''. UN CLASICO MODERNO UTILIZABLE A DIARIO.
Este anuncio no es vinculante, puede contener errores, se muestra a tItulo informativo y no contractual.
---
Exclusive leasing offer from SCUDERIA
One-time costs
Down payment

€ 12.777,36

Transfer cost

Keine Angabe

Registration cost

Keine Angabe

Total, unique

€ 12.777,36
General data
Total lease amount

€ 25.335,36

Contract type

Kilometerleasing

Mileage p.a.

10.000 km

Leasing Factor

0,58
Monthly costs
Duration

42 Monate

Monthly installment

€ 299,-
Additional information
More km costs

€ 0,0648

Reduced km of remuneration

€ 0,0432

Effective APR

3,99 %

Debit interest born p.a

3,86 % gebunden

Net loan

€ 40.947,97
TIP
This invoice is an example - you can discuss your preferred rate with the dealer and agree on an individual leasing offer.
Loan brokerage through BMW Bank GmbH
Die Angaben entsprechen zugleich dem 2/3 Beispiel nach § 6a Abs. 3 PAngV.
---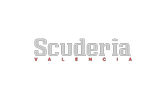 ---
---
---
---
1

VAT deductible

2

You can obtain more information on the official fuel consumption and official specific CO2 emissions of new passenger vehicles from the guideline on fuel consumption and CO2 emissions of new passenger vehicles. This guideline is available free of charge at all dealerships and from Deutsche Automobil Treuhand GmbH at www.dat.de.

3

Dealer price

;
{"vat":"0","art":"3","carby":"0","stccm":"2598","buyonline":"false","fr":"5","stkw":"110","zip":"ES46006","model":"1631","equi":"37,5,1,13,2,12,15","mia":"true","sthp":"150","leasing":"false","miles":"5","img":"https://secure.pic.autoscout24.net/images-big/232/985/0424985232001.jpg?15fa9d7582a2b4e80aad0d1a349accf4","price":"3","seg":"mediumclass","rnd":"42","ECO":"NO","stmak":"Audi","fuel":"B","kenteken":"false","did":"6349150","stmil":"87000","gear":"M","stmod":"Coupe","cost":"12900","detailpageUrl":"https://www.autoscout24.com/offers/-5b3bfe2e-be0e-47f8-bdf8-4dd43dade11d","stmon":"3","styea":"1994","carid":"424985232","make":"9","ad":"dealer","acc":"U","hp":"7","type":"U","zip2":"46006","articleType":"C"}
---