MADRID, ES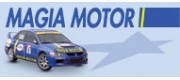 First registration
09/1990
---
Body type

Coupe

Type

Antique / Classic

Drivetrain

Front

Seats

5

Doors

2

Country version

Spain

Offer number

6110182
---
Mileage

First registration

09/1990
---
Power

100 kW (136 hp)

Gearbox

Manual

Engine size

2,226 cc

Gears

5

Cylinders

5

Empty weight

1,170 kg
---
---
Fuel type

Gasoline

Fuel consumption

2

0 l/100 km (comb.)

0 l/100 km (city)

0 l/100 km (country)
---
Comfort & Convenience

Air conditioning
Electrical side mirrors
Power windows

Safety & Security

Extras
---
MAGIA MOTOR vende este fantástico Audi Coupe 2.2 con 136Cv. Dispone de elevalunas y espejos eléctricos, aire acondicionado y radio CD. En muy buen estado exterior, interior y motor. Mejor verlo y probarlo.
Solo atendemos telefónicamente en horario comercial.
Consulte nuestras condiciones especiales para entrega, revisiones y garantía.

---
Exclusive leasing offer from MAGIA MOTOR SPORT, S.L.
One-time costs
Down payment

€ 0,-

Transfer cost

Enthalten

Registration cost

Enthalten

Total, unique

€ 0,-
General data
Total lease amount

€ 16.943,52

Contract type

Kilometerleasing

Mileage p.a.

10.000 km

Leasing Factor

2,08
Monthly costs
Duration

48 Monate

Monthly installment

€ 352,-
Additional information
More km costs

€ 0,1959

Reduced km of remuneration

€ 0,0783

Effective APR

3,65 %

Debit interest born p.a

3,59 % gebunden

Net loan

€ 32.679,42
TIP
This invoice is an example - you can discuss your preferred rate with the dealer and agree on an individual leasing offer.
Loan brokerage through Toyota Leasing GmbH, Toyota Allee 5, 50415 Köln
Die Angaben entsprechen zugleich dem 2/3 Beispiel nach § 6a Abs. 3 PAngV.
---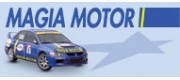 ---
---
---
---
1

VAT deductible

2

You can obtain more information on the official fuel consumption and official specific CO2 emissions of new passenger vehicles from the guideline on fuel consumption and CO2 emissions of new passenger vehicles. This guideline is available free of charge at all dealerships and from Deutsche Automobil Treuhand GmbH at www.dat.de.

3

Dealer price

;
{"vat":"0","art":"3","carby":"0","stccm":"2226","buyonline":"false","fr":"4","stkw":"100","zip":"ES28035","model":"1631","equi":"5,121,13,19,15","mia":"true","sthp":"136","leasing":"false","miles":"7","img":"https://secure.pic.autoscout24.net/images-big/088/647/0425647088001.jpg?7bb0f5b040f276de15fe1814a20535ad","price":"1","seg":"mediumclass,oldtimer","rnd":"63","ECO":"NO","stmak":"Audi","fuel":"B","kenteken":"true","did":"4486535","stmil":"135000","gear":"M","stmod":"Coupe","cost":"3499","detailpageUrl":"https://www.autoscout24.com/offers/-2bfb5575-3ec4-4070-bc0e-da1612fa5ef0","stmon":"9","styea":"1990","ken":"M1787LX","carid":"425647088","make":"9","ad":"dealer","acc":"U","hp":"6","type":"O","zip2":"28035","articleType":"C"}
---