Peter Brooks-Johnson - Chief Executive Officer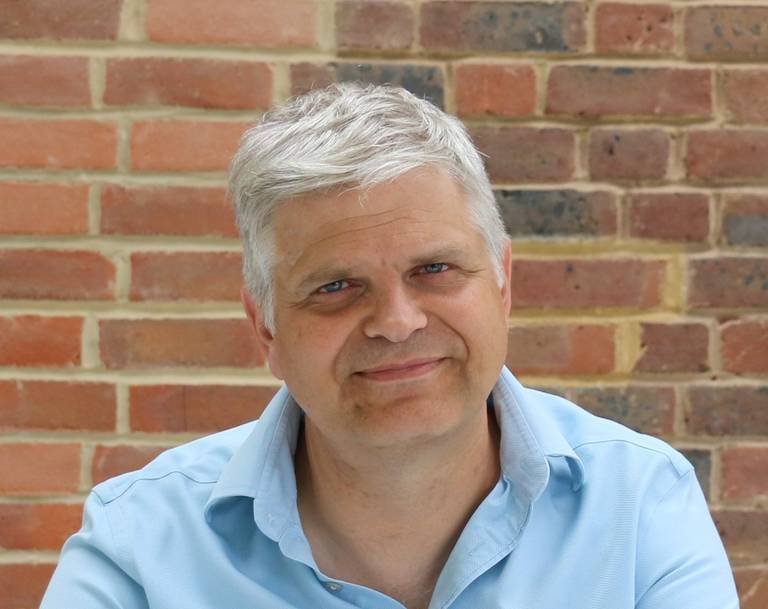 Peter Brooks-Johnson has been CEO of AutoScout24 Group since August 1, 2023.
He joined AutoScout24 after a 17-year career at Rightmove, a FTSE 100 company and UK's leading real estate portal, where he was the Chief Executive from 2017 until February 2023.
Mr. Brooks-Johnson is an accomplished senior executive with a track record of successfully scaling digital businesses and with deep online classifieds experience.
A graduate in Microelectronics and Software Engineering from Newcastle University (UK), Peter took on his first assignments as Consultant at Andersen Consulting and Berkeley Partnerships. In 2006, he moved on to work at Rightmove, where he started his career as Product Director. Before becoming CEO in 2017, his career path included Marketing Director (2009-2011) and Chief Operating Officer (2013-2017).
Peter is married, a father of two children and lives in Kent, UK and Munich, Germany.
Biliana Alabatchka - Chief Financial Officer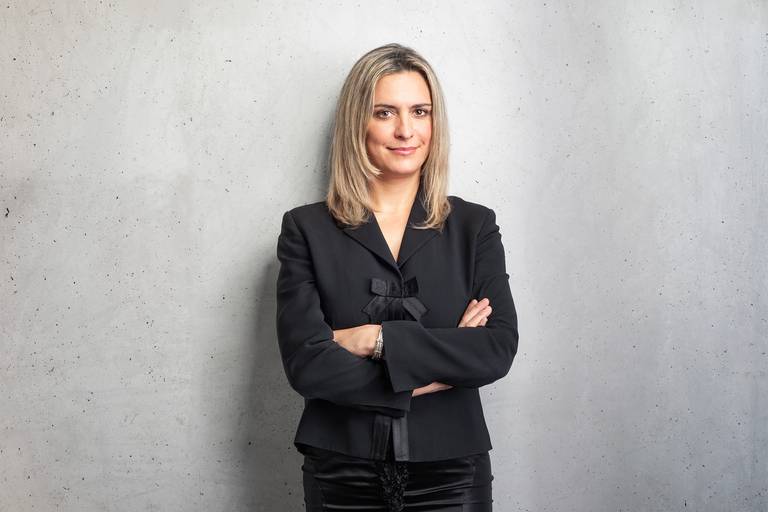 Biliana Alabatchka has been Chief Financial Officer of AutoScout24 since November 2020 and is responsible for the finance organization, including FP&A, Accounting, and Treasury, as well as Procurement, Legal and Facility Management.
Prior to joining AutoScout24, Biliana Alabatchka was VP Finance, Strategy & Transformation at JUUL Labs. Prior to JUUL Labs, she worked at PepsiCo in a number of finance roles, most recently as CFO and Vice President UK Snacks and Category CFO Europe.
Prior to PepsiCo, Biliana spent the majority of her career as investment banker with Barclays Capital, Lehman Brothers and Lazard in New York.
Biliana double-majored in economics and mathematics from Darthmouth College, summa cum laude, and was the first Bulgarian woman to receive a Stanford MBA degree.
Biliana speaks several languages, is a mother of four boys and, together with her husband, has completed the Budapest-Bamako car race earning the 'Never Give Up' award.
Justin Re - Chief Product Officer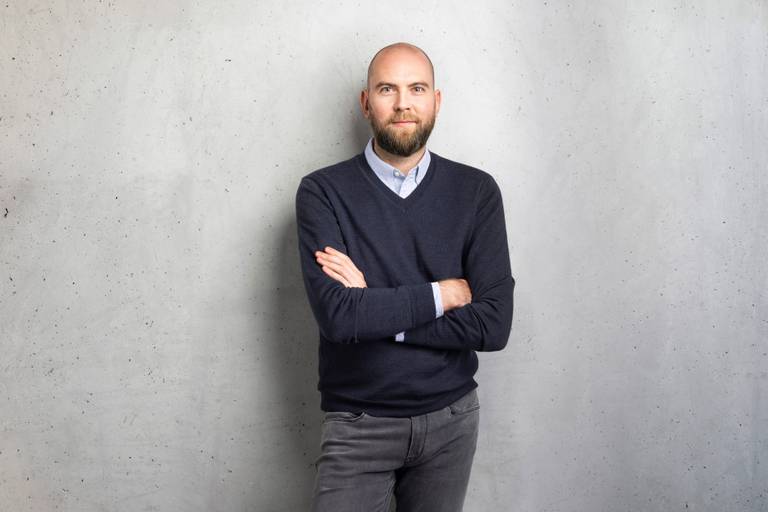 Justin Re has been Chief Product Officer at the AutoScout24 Group since April 2021 and is responsible for all Product, Design, SEO and Marketing functions.
Prior to joining AutoScout24, Justin acted as Senior Vice President of Product at Live Nation/Ticketmaster in Los Angeles, where he developed the first In-Wallet secure ticketing experiences partnering with Apple and Google.
Prior to that, he worked as Senior Director of Product Management at OpenX, a global leader in digital advertising based in California. There he developed the first App-based header bidding solution in the market.
Justin has a particular passion for complex double sided marketplaces and has lead global teams in B2B, B2C and everything in-between. He has over 15 years of experience working across Asia, the UK, and the US.
As a designer his passion is creating and investing in digital products that seamlessly combine awesome user experience and value creation for all stakeholders.
Justin holds a degree in Design from Monash University in Melbourne, Australia where he is originally from.
Justin's father was a car dealer for 40 years which is where his passion for the Auto industry comes from.
Dr. Felix Frank - Chief Commercial Officer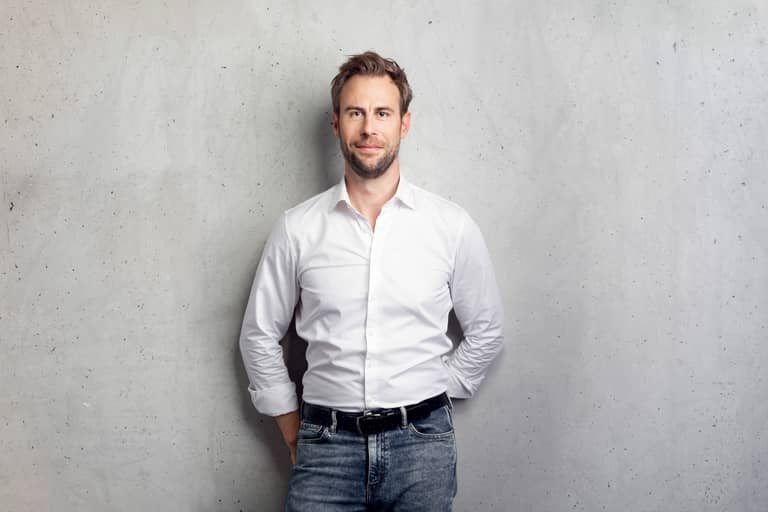 Dr. Felix Frank has been Chief Commercial Officer at the AutoScout24 Group since April 2020 and is responsible for product development and marketing.
In 2012, he started at the Scout24 Group as Head of Strategy and took over the operational management of AutoScout24 as Vice President Customer Product & Marketing in 2015. He also led the marketing and product strategy for the dealer and manufacturer business. In January 2019, Felix Frank moved to Sixt Leasing SE as Chief Digital Officer & Managing Director Online Retail and returned to AutoScout24 after the spin-off from the Scout24 Group.
Prior to that, Felix Frank worked for several years as a consultant at the Boston Consulting Group. During this time, he completed his doctorate in the research areas of technology marketing and customer relationship management.
In 2011, he also founded his own online startup.
Felix Frank studied technology management and computer science at the Technical University of Munich, UC Berkeley, ENST Paris and the Hong Kong University of Science & Technology.
The corporate strategist stands for innovative and customer-oriented product visions in a technology-based, continuously changing market environment.
He is the father of a son and lives in Munich together with his wife.
Borja de Muller Barbat - Chief Strategy Officer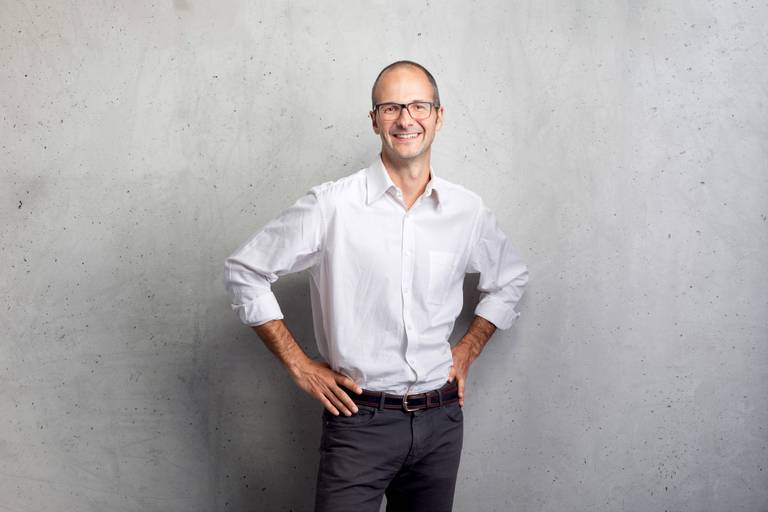 Borja de Muller Barbat has been Chief Strategy Officer at AutoScout24 since June 2020 and is responsible for corporate development and M&A. Before joining the AutoScout24 Group, he worked for almost eight years at Adevinta, a spun-off company of Schibsted Media Group that was recently listed (April 2019). He has covered several positions both operational and at corporate level; his last position was CFO of Adevinta covering Finance, Strategy and Monetization. During his eight years with the Schibsted Group, he was also a member of the board of directors of its joint ventures such as OLX in Brazil, Willhaben in Austria, and Distilled in Ireland. He was also a member of board of directors of other companies such as MasMovil and 20minutos.
From 2004 to 2012, he worked for McKinsey & Company, spending most of his time based in the New York office.
Borja de Muller studied MSc Civil Engineeringat the Polytechnic University of Barcelona, MSc Business Administration at HEC in Paris and International Affairs at Columbia University in the USA.
He has a strong international track record as a board member of several companies and many years of experience in the development of tech businesses.
Parallel to his professional career, Borja de Muller has been supporting, among others, the NGO "Engineering Without Borders" for more than ten years.
Born in Barcelona, Borja de Muller Barbat speaks several languages and is married and father of four children.
Dr. Michael Luhnen - Chief Sales Officer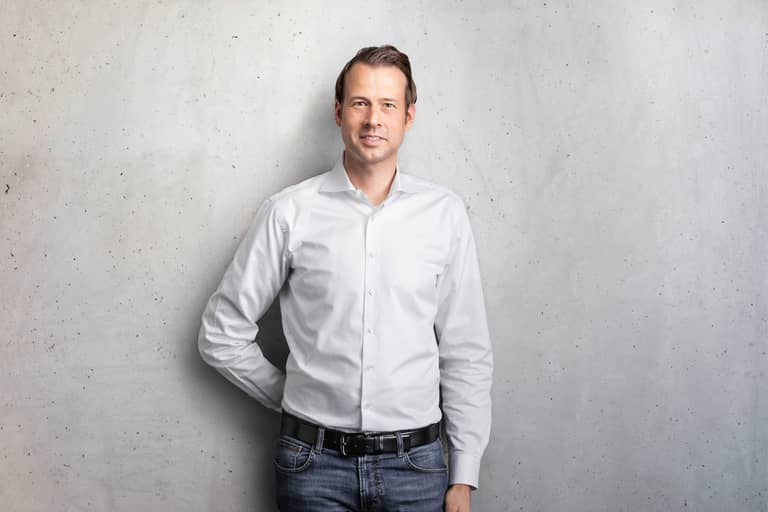 Dr. Michael Luhnen has been Chief Sales Officer at the AutoScout24 Group since December 2020 and is responsible for the entire sales organization, including the management of the country representatives and the Media Sales division.
Before joining AutoScout24, Dr. Michael Luhnen was Vice President Continental Europe at PayPal, where he started as Head of Business Development & Operations in 2013.
A year later he became part of the management team and in 2018 he was appointed VP & Managing Director DACH.
Prior to his career at PayPal, Dr. Michael Luhnen worked as an Associate Partner at McKinsey & Company in Zurich from 2005 to 2013.
He studied business administration at the University of St. Gallen in Switzerland, where he also completed his PhD in "Business Administration and Finance" between 2007 and 2009.
Michael Luhnen is married and father of twins.
Dr. Michael Rademacher - Chief People Officer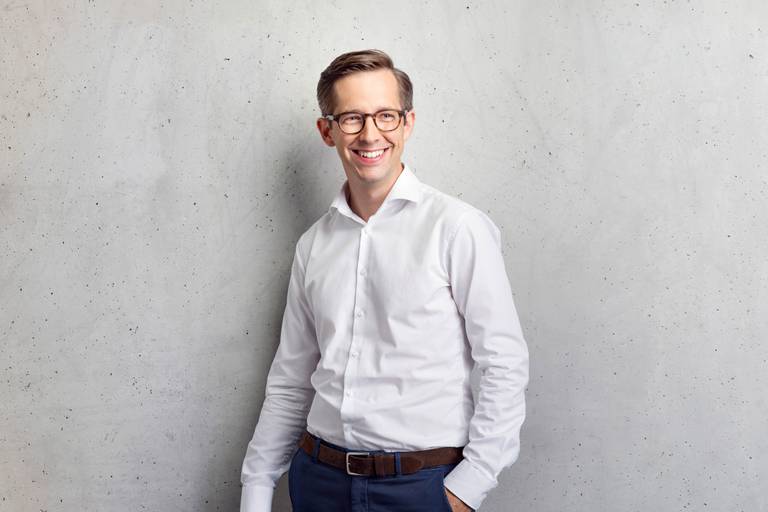 Dr. Michael Rademacher has been Chief People Officer at the AutoScout24 Group since March 2020.
Prior to that, he worked at HRS Group from 2017 to 2019, where he was CHRO and member of the Management Board and led the company's HR function.
From 2014 to 2016, he was Global Head of HR and Organization for Westwing, where he developed and was responsible for all HR & Organization topics.
Dr. Michael Rademacher started his career as a consultant at McKinsey & Company, where he advised international clients from the consumer goods, retail and media sectors on strategy, M&A and organizational topics from 2005 to 2013.
In addition to his role as CPO at AutoScout24, he is also a systemic business coach and advises startups and medium-sized companies on leadership and people management.
Dr. Michael Rademacher studied business administration in Ingolstadt and Valparaiso in Chile and earned his doctorate in value-based M&A controlling in Nuremberg.
He is married and has three children. He lives with his family in the Munich area.
Frederik Kraus - Chief Technology Officer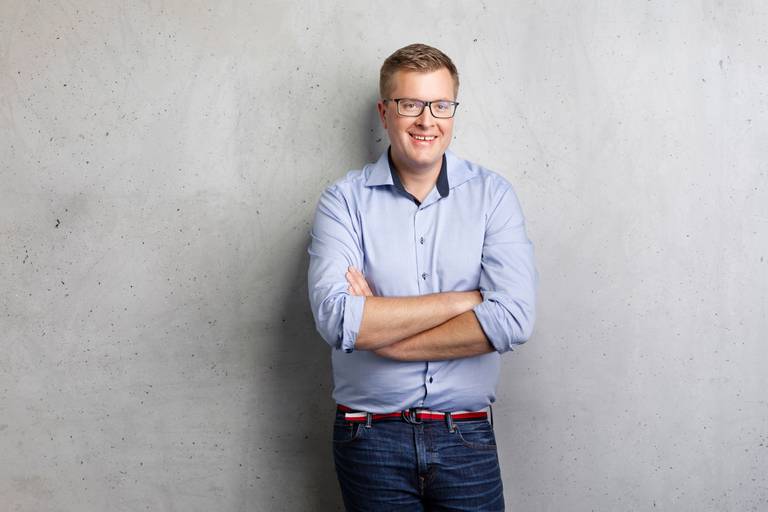 Frederik Kraus has been Chief Technology Officer at the AutoScout24 Group since September 2020.
He joined Scout24 AG back in 2016 as Vice President Platform Engineering and has been responsible for the Group's entire tech area there as CTO since 2019.
Prior to joining the Scout24 Group, he worked at gutefrage.net for five years, where he most recently headed all technical areas such as Software Engineering, Data Science and Operations as CTO.
From 2007, he was a co-founder at the startup Cosmotourist, where he was CTO and a member of the management board until 2016.
From 2001 to 2007, he worked as a Software Developer for Lycos Europe/ Pangora.
Frederik Kraus studied mechanical engineering at the Technical University of Munich with a focus on aerospace engineering and went to school at Wellington College in Berkshire, England.
He is married, father of three children and lives in Munich.