Qooder
Qooder
QV4 OCCASIONE! KM 0! IVA esposta!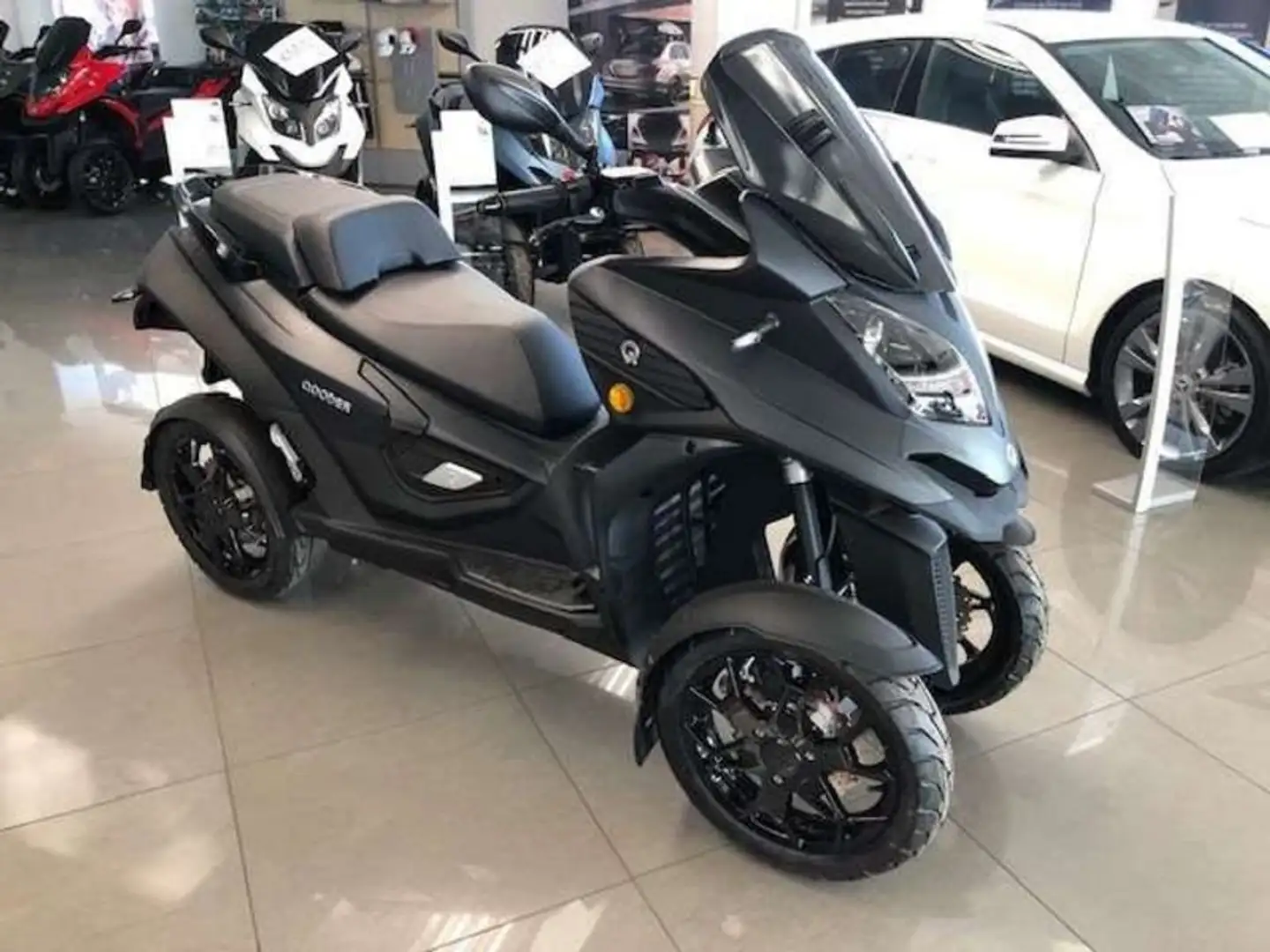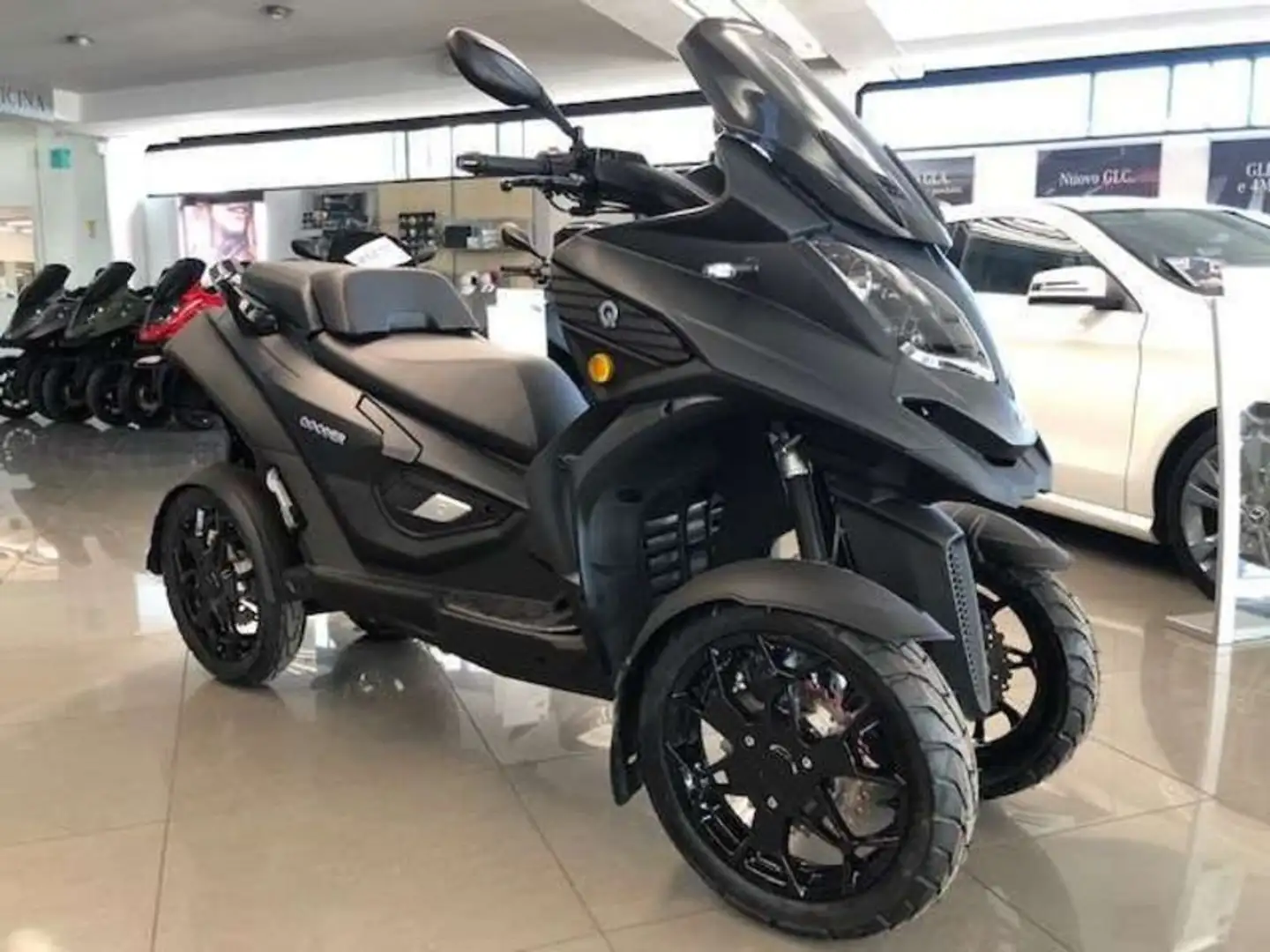 First registration
12/2021
---
Body type

Scooter

Type

Pre-registered

Offer number

3784023
---
Mileage

First registration

12/2021
---
Power

24 kW (33 hp)

Gearbox

Automatic

Engine size

399 cc

Empty weight

281 kg
---
---
Fuel type

Gasoline

Emission class

Euro 4
---
Comfort & Convenience

Electric Starter
Windshield

Entertainment & Media

Safety & Security
---
Colour

Black

Manufacturer colour

Nero
---
LA CITTA' HA UN NUOVO PROTAGONISTA: QOODER
UTILIZZABILE CON IL SOLO AUSILIO DELLA PATENTE B !ACCESSORI :
COLORE TITANIUM GREY OPACO
APERTURA AUTOMATICA DELLA SELLA E CONTROLLO DI POSIZIONE AMMORTIZZATA
APERTURA AUTOMATICA E SEPARATA DELLA SELLA PASSEGGERO
SISTEMA SCARICO CENTRALE
MOTORE DA 399 CC CON CV 32,5
RUOTA POSTERIORE DA 14 IN NERO BRILLANTE
RUOTE ANTERIORI DA 14 IN NERO BRILLANTE
35° DI ANGOLO DI STERZATA
CRUSCOTTO CON DISPLAY A CRISTALLI LIQUIDI ETRIP COMPUTER MULTIFUNZIOALE
PROTEZIONE AERODINAMICA ANTERIORE
LUCI POSIZIONI A LED
DUE SCOMPARTIMENTI FRONTALI PER PICCOLI OGGETTI CON ALIMENTAZIONE 12V E PRESA USB
LEVA DI BLOCCO HTS E FRENO DI STAZIONAMENTO PER EASY PARKING
SISTEMA HTS ( HYDRAULIC TILTING SYSTEM ) POSTERIORE
POTENTE SISTEMA DI FRENATA INTEGRALE
DOPPIA TRAZIONE POSTERIORE
CAPACITA' SERBATOIO 14 L
---
Exclusive leasing offer from Antares Srl
One-time costs
Down payment

€ 0,-

Transfer cost

Enthalten

Registration cost

Enthalten

Total, unique

€ 0,-
General data
Total lease amount

€ 18.823,32

Contract type

Kilometerleasing

Mileage p.a.

10.000 km

Leasing Factor

2,78
Monthly costs
Duration

36 Monate

Monthly installment

€ 522,87
Additional information
More km costs

€ 0,0504

Reduced km of remuneration

€ 0,0336

Effective APR

4,45 %

Debit interest born p.a

4,36 % gebunden

Net loan

€ 32.455,-
TIP
This invoice is an example - you can discuss your preferred rate with the dealer and agree on an individual leasing offer.
Loan brokerage through BMW Bank GmbH, Lilienthalallee 26, 80939 München
Die Angaben entsprechen zugleich dem 2/3 Beispiel nach § 6a Abs. 3 PAngV.
---
PARMA (auto Mercedes-Benz)
---
---
---
---
1

VAT deductible

2

You can obtain more information on the official fuel consumption and official specific CO2 emissions of new passenger vehicles from the guideline on fuel consumption and CO2 emissions of new passenger vehicles. This guideline is available free of charge at all dealerships and from Deutsche Automobil Treuhand GmbH at www.dat.de.

3

Dealer price

;
{"vat":"1","art":"112","carby":"0","stccm":"399","buyonline":"true","fr":"11","stkw":"24","zip":"IT43036","model":"75572","equi":"103,108,43,26","mia":"false","sthp":"33","leasing":"false","miles":"1","img":"https://secure.pic.autoscout24.net/images-big/344/533/0390533344001.jpg?ca9f03ac5388ac7ee3db4306c173553d","price":"2","rnd":"66","ECO":"NO","stmak":"Qooder","fuel":"B","kenteken":"false","did":"19972183","stmil":"1","gear":"A","stmod":"Qooder","cost":"7900","detailpageUrl":"https://www.autoscout24.com/offers/-461333aa-dfb7-4500-9fef-6deedbf39789","stmon":"12","styea":"2021","carid":"390533344","make":"51828","ad":"dealer","acc":"U","hp":"1","type":"S","zip2":"43036","articleType":"B"}
---