Mercedes-Benz
E 200
K Elegance AHK SCHIEBEDACH PARK TEMPOMAT
K Elegance AHK SCHIEBEDACH PARK TEMPOMAT
Haan, DE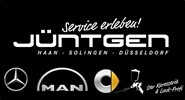 Mercedes-Benz Ernst Jüntgen GmbH
First registration
08/2005
---
Seats

5

Doors

5

Country version

Germany

Offer number

75210195
---
Mileage

First registration

08/2005

Previous owner

4
---
Power

120 kW (163 hp)

Gearbox

Automatic

Engine size

1,796 cc

Cylinders

4

Empty weight

1,570 kg
---
---
Fuel type

Super 95

Fuel consumption

2

9.7 l/100 km (comb.)

14.3 l/100 km (city)

7.2 l/100 km (country)

CO₂-emissions

2

222 g/km (comb.)

Energy efficiency class

G

CO₂-efficiency

Calculated on basis of measured CO₂-emissions taking into account the mass of the vehicle.

Emission class

Euro 4

Emissions sticker

4 (Green)
---
Comfort & Convenience

Armrest
Automatic climate control, 2 zones
Cruise control
Electrical side mirrors
Electrically adjustable seats
Leather steering wheel
Light sensor
Multi-function steering wheel
Parking assist system sensors front
Parking assist system sensors rear
Power windows
Rain sensor

Entertainment & Media

Safety & Security

Central door lock
Electronic stability control
Fog lights
Head airbag
Immobilizer
Isofix
Power steering
Tire pressure monitoring system
Traction control

Extras

Alloy wheels
Automatically dimming interior mirror
E10-enabled
---
Colour

Blue

Manufacturer colour

Tealitblau

Paint

Metallic

Upholstery colour

Black

Upholstery

Cloth
---
Exclusive leasing offer from Mercedes-Benz Ernst Jüntgen GmbH
One-time costs
Anzahlung

€ 11.389,80

Überführungskosten

Keine Angabe

Zulassungskosten

Keine Angabe

Gesamt, einmalig

€ 11.389,80
General data
Contract type

Kilometerleasing

Mileage p.a.

12.500 km
Monthly costs
Duration

36 Monate

Monthly installment

€ 726,-
Additional information
More km costs

€ 0,0000

Reduced km of remuneration

€ 0,0000

Effective APR

5,31 %

Debit interest born p.a

5,31 % gebunden

Net loan

€ 56.949,-

Final installment

€ 24.870,66
TIP
This invoice is an example - you can discuss your preferred rate with the dealer and agree on an individual leasing offer.
Loan brokerage through Volkswagen Bank GmbH
Die Angaben entsprechen zugleich dem 2/3 Beispiel nach § 6a Abs. 3 PAngV.
---
---
Verkauf/Vermittlung im Kundenauftrag
Fahrzeug-Nr. für Kundenanfragen: 75210195
*ehem. brutto Listen Neupreis zum Zeitpunkt der Auslieferung 43.761,- EUR.
*Sie sparen 80%
(34.873,- EUR)
CO2-Effizienzklasse G
353 tealitblau metallic
431 Stoff anthrazit
Sicherheit
AUFL Einschaltautomatik für Fahrlicht
RDK Reifendruckwarner
AIR1 Airbag Fahrer-/Beifahrerseite
AIR3 Seitenairbag (Sidebag) vorn
ABS Anti-Blockier-System (ABS)
Komfort
AG2 Automatikgetriebe
580 Klimatisierungsautomatik (THERMATIC)
TEMP Tempomat
SITE Sitz vorn rechts elektr. verstellbar
875 Scheibenwaschanlage beheizt
FH4 Fensterheber elektrisch vorn + hinten
SL Servolenkung
MediaTechnik
550 Anhängerkupplung (Kugelkopf abnehmbar)
220 PARKTRONIC System (PTS)
910 Lichtmaschine mit größerer Leistung
ESP Elektron. Stabilitäts-Programm (ESP)
SWRE Scheibenwischer mit Regensensor
ZV Zentralverriegelung mit Infrarot - / Komfortbedienung
Interieur
414 Schiebedach elektrisch in Glasausführung
MALV Mittelarmlehne vorn
U18 Automatische Kindersitzerkennung AKSE
249 Innen- & Außenspiegel autom. abblendend
731 Zierteile Holzausführung Wurzelnuss
SP Fünfsitzer
Exterieur
955 ELEGANCE
R54 LMR 13-Loch-Design 40,6 cm (16")
BEL Nebelscheinwerfer
T5 4/5türig
202 Metallic-Lackierung
SonstigesKeine Haftung für Druck- u. Schreibfehler
Irrtum und Zwischenverkauf vorbehalten
---
Ihr Wunschfahrzeug ist nicht dabei? Unser Verkaufsteam findet für Sie
Ihr Fahrzeug im bundesweitem Mercedes-Benz/Smart Bestand aus
mehreren Tausend Fahrzeugen.
Kontakt:

Herr Klaus Wieland +49 (2129) 9409-75
Herr Wolfgang Lehmann +49 (2129) 9409-60
Herr Wolfgang Weidlein +49 (2129) 9409-48
www.juentgen.de
---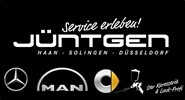 Mercedes-Benz Ernst Jüntgen GmbH
---
---
---
1

VAT deductible

2

You can obtain more information on the official fuel consumption and official specific CO2 emissions of new passenger vehicles from the guideline on fuel consumption and CO2 emissions of new passenger vehicles. This guideline is available free of charge at all dealerships and from Deutsche Automobil Treuhand GmbH at www.dat.de.

3

Dealer price

;
{"vat":"0","art":"6","carby":"5","stccm":"1796","buyonline":"true","fr":"6","stkw":"120","zip":"DE42781","model":"1862","equi":"10,142,42,125,46,121,132,38,225,173,13,129,134,128,17,12,241,150,16,127,31,26,114,19,126,15","mia":"true","sthp":"163","leasing":"false","miles":"8","img":"https://secure.pic.autoscout24.net/images-big/184/678/0425678184001.jpg?d22dc2def4f27ebdbfe72e7961e174ec","price":"2","seg":"uppermediumclass","rnd":"80","ECO":"NO","stmak":"Mercedes-Benz","fuel":"B","kenteken":"false","did":"17328","stmil":"161000","gear":"A","stmod":"E%20200","cost":"8888","detailpageUrl":"https://www.autoscout24.com/offers/-f5b2b7a7-8ee7-458e-9660-540d28e4e603","stmon":"8","styea":"2005","carid":"425678184","make":"47","ad":"dealer","acc":"U","hp":"7","type":"U","zip2":"42781","articleType":"C"}
---